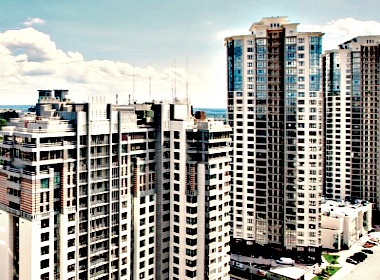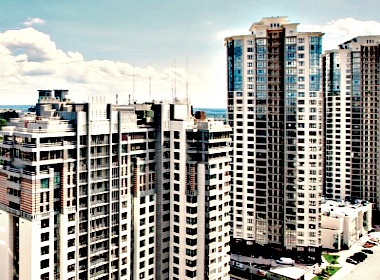 Prices for real estate in Ukraine start from only US $8,000 per apartment. It's not a misprint. Such prices are unheard of in most western countries. This is why foreigners are snatching apartments and commercial properties in Ukraine and then lease them for a tidy profit, Finance.ua reported.
Real estate in Ukraine is so cheap that foreigners are buying up at large
The prices for apartments and property in general are so attractive that foreign buyers are snatching real estate in Ukraine really fast.
Not only flats are in demand but also warehouses, offices and shopping centres. Ukrainian experts believe that property in the country is undervalued. Which is certainly true; judging by the cost of construction in Europe or America. You won't be able to even build it for this price without taking in consideration the value of the land. In Ukraine you can buy it outright and make money renting it out.
Demand for Ukrainian property is on the rise among foreign investors
In 2018 the number of viewing by foreign buyers increased as compared to the years before, Vladislav Kulishenko, the chief of Kiev's association of realtors, stated in an interview to UBR.
The share of purchases by foreign buyers reached 3% of the total number properties sold. Most often the buyers have Ukrainian roots. There are also foreigners who live and work in Ukraine as well as smart investors. Some overseas students studying in Ukraine also grab a piece of the action.
Purchases are made in a private capacity or through establishing a company in Ukraine.
Prices for real estate keep dropping while rents are increasing
It's profitable to buy and lease properties because rents are on the increase. Prices, vice versa, are declining.
Realtors point out that foreign investors prefer the most easily sellable properties.
According to Address.ua, the average cost of renting an apartment in Kiev is currently around USD 567 per month, which is 3.5% higher than just 4 month ago in February 2018.
Realtor Blagovest reported that the price of an average contract for apartment lease in Kiev increased by 30%. The analysis is based on recent 150 contracts, most of which are for 1-2 room apartments.
Andrey Guselnikov, the vice-president of The League of Experts of Ukraine, stated that prices in US dollars for lived-in units dropped by 9% in 2017. This year experts expect a drop of about 5%, unless there are some special circumstances.
Types of properties that attract foreign buyers
The highest returns investors get by buying off the plan.
Off-the-plan buyers can purchase apartments at only $500 per square meter, while the second-hand market prices start from about $800/m2. The going average price for second-hand flats is about $1,000 per square meter.
However, buyers of newly constructed units have to fully fit them, as new properties are sold as bare concrete cells. A new apartment requires a complete fit-out, which increases the costs.
The cheapest flats are located in older buildings and prices cost from only $200 per square meter. In 1960-1970 there was a lot of budget accommodation built, but such flats are small in size and often uncomfortably designed.
Such low-cost units are popular among newcomers to large cities, since they simply cannot afford anything else.
Cheapest units are also popular among separated couples or families trying to set up kids with a place of their own.
Ukrainians aged under 30 usually prefer to buy new apartments, Kulishenko asserted.
Foreigners also fancy older apartments in buildings erected before 1960's during Stalin's era. Such units are larger in size and have high ceilings.
One problem that foreigners face is increased costs due to the double currency conversion. The money first would have to be converted in hryvnia to make the payment to the construction company's bank account. But the builder recalculates the price of real estate in USD or Euro, according to the exchange rate on the day, so the buyers pay twice as much in commissions for currency conversions.
Market trends
Realtors point out to the following market trends in 2018:
Fewer deals are going through.
There is a growing demand for 2-room units priced under $40,000.
Apartments on higher floors are in demand to get "bird eye views". For instance, flats with river views could command 10% premium. This wasn't common in the past, when the price was the most important denominator for most buyers.
At the same time, 5-10% discounts are commonplace on the second-hand market for cheaper units. For elite units, which are priced at premium, discounts could reach 15-20% of the asking price.
The area where the property is situated becomes a more important factor than the price, Viktor Nesin, the president of realtor's union, explained. Now it's time for the buyer who compares discounts on similar properties, Nesin believes.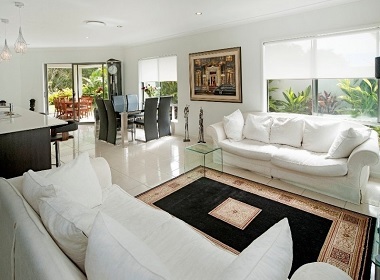 Read also: