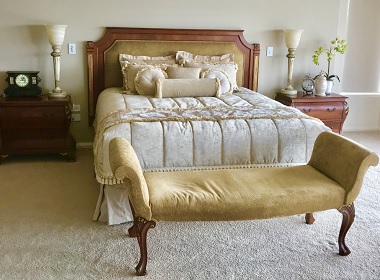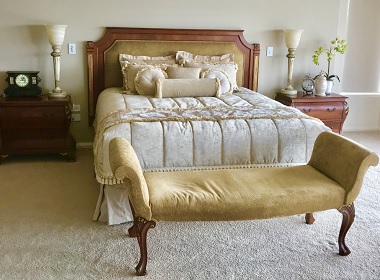 What is different in how apartments are rented in Europe and Ukraine? Segodnya found out what is special about renting homes in Ukraine.
What you need to know about renting in Ukraine
For starters, to rent a flat in Ukraine would cost you more than an average monthly salary, which is right now about USD 285.
This was noted in a recent rating by Numbeo, which also announced that Ukraine made the top-3 cheapest countries of the world. To lease a 1-room studio apartment that is not too far away from the city centre for a month would cost on average $317 (the rating took in consideration only the large cities like Kiev, Odessa, Kharkiv).
Egypt was #1 cheapest country, but with the average wage $161 to lease an apartment would cost only $155. In Pakistan, which scored #2 on the list of the cheapest places to live, people earn about $252 per month and able to lease a home for only $138.
In Germany the average monthly wage is $2,675; rentals $827.
In Italy the average wage is $1,880; rentals $715.
Poland's wages average around $1,000 monthly and rentals $535.
Czech Republic: wages $1,140; rentals $645.
What else is special about renting a home in Ukraine?
Simplicity
It's much easier to find rentals in Ukraine than in the USA or Europe. You don't need a good credit history, recommendations, or even a stable income. Most often Ukrainians simply hire from the owner without a real estate agent. Owners advertise properties for lease and make agreements directly with tenants.
You still need to sign a lease agreement, though.
The market of home rentals is one of the "most shadowed". Specialists says that about 70% of the Ukrainian home rental market is "in the shade", which means owners are hiding their income and not paying tax correctly.
In other countries the process of finding a home for hire and document checks can take weeks or even months, while in Ukraine you can do it in 1 day.
Affordability
Ukrainian properties for lease are cheap compared to prices in Europe and the USA, although for locals it's hardly affordable, because of low wages.
Kiev's rentals on average cost $305 per month for 1-room apartment (locals call units in high-rise buildings "flats"). You can even find cheaper options in areas more removed from the city centre.
In Lviv, Kharkiv, Odessa, Dnipro you will be able to rent your own separate accommodation for only $230 per month.
Furnished apartments
Most often apartments in Ukraine are leased fully or partially furnished.
Utilities paid by owner
Because owners lease apartments without informing the state about their income from rentals, they keep paying utility bills for electricity and water. You won't need to get an account in your own name with the utilities company.
The cheapest prices are usually in June-July, real estate agents advise.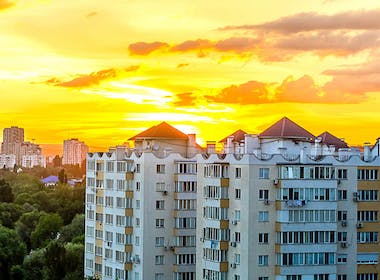 Read also: