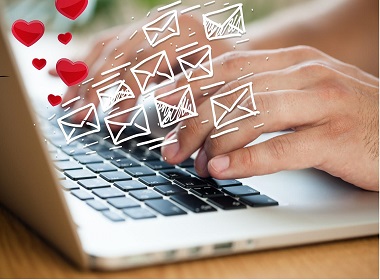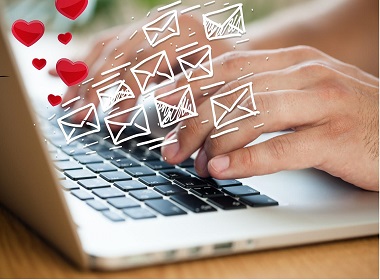 Some men are successful when dating women online and others are not. What the successful guys do that makes the difference?
They are able to engage with ladies on a deep, meaningful level.
Why engaging women is important?
ElenasModels.com has a significantly different process compared to all other Eastern European dating sites.
Simply, all members register by finding us on the web and need to correspond by themselves.
97% of all other Eastern European dating sites work as PPL (pseudo-dating) schemes. They have letter writers and chat bots that make it appear like you are the centre of attention, and thus there is no need for you to put any efforts and engage ladies—pretty girls seem to be all over you like a cheap suit. (Because you are paying for every message, that's why!)
Unfortunately, your chances of a real relationship in that process are rather low.
Dating sites similar to Elena's Models (for example: Match.com, eHarmony) operate differently: Direct and candid contact. People are not paid to contact you and make you feel good. Other users, just like you, hope for love but feel hesitant, how it's going to work. So, human behaviour is quite dismissive or at times impolite, once a contact is made.
Eastern European girls are more polite in dating than women in most western countries, but

she wants to know you are serious, before she feels comfortable revealing her interest.
It's considered inappropriate in Eastern European countries for a woman to show she really likes a man: A good single girl should be modest.
See also: VIP Coaching Manual for men dating Russian, Ukrainian women 
Don't be dismayed
People who are genuine in their goals are plentiful but the art of engaging another person and maintaining this contact online requires patience. Add differences in language and culture, then if you don't know or understand what to do, the goal is even harder to achieve.
Key Tip
Eastern European women want to be chased and want recognition, even if you don't feel that you are in a potential relationship.
For her, unless you show an extremely strong interest initially, it feels like you are not interested at all.
She wants to know you are there to move reasonably quickly to her goals—yes, her goals (so, make sure your wants match the relationship goals in her profile), as there is no grey area for a Russian woman about what she desires.
If she wants marriage and children, then make sure you want these things, too.
To be blunt, the genuine women coming to our site know us as the true resort to look for a long-term partner, even if it means moving internationally.
What do Eastern European women expect from you?
She will want a real conversation: Making her feel wanted, respected, valued, and, in time, protected.
Don't be here to talk like you just want to do some online chatting, thinking this is dating. If you have used pay per letter/chat sites, think of the process in reverse.
The fact that a lady wants an American (Australian, Canadian, European) husband, doesn't change her expectations of what an appropriate courting process should be.
She still expects the man to be the

hunter

, while acting like a

prey

.

That's the

hunter-prey dating model

she is accustomed to at home, and she simply doesn't know any other way.

Anything else will feel unnatural and contrived for her. (This is how you know that offers of PPL marriage agencies are unreal.)
The idea of her moving away from her country, family, friends, and culture is a huge decision for anyone—would you put yourself out there to be prepared quickly to do the same?
By being on Elena's Models dating site, a woman has already made her statement to you that she is ready to do it.

Now it's your turn to demonstrate that you are ready to help her make it happen, and you understand how much it means for her.
Engaging women
Many men on our website make the mistake of writing to women as like if it were a regular local dating website or app.
Examples:
I hope your weekend was good, what did you do?

How long have you been looking for someone?

Have you had success before?
Early on in your contact, these are not strong ways to get engagement. She thinks to herself, "What is this guy up to? Does he even know this is the website for people who want to get married?"
The key to getting her to respond to you and stay engaged is creating curiosity about you and the possible future she could have with you.
Engage her in communication that raises her curiosity not just about you, but about her ultimate goals (marriage, family, kids).
Rule #1: No matter what's her age, she wants to be chased.
When you are trying to connect on a meaningful level with women online, it's about HER.
Her interest is in HER future.
To make her curios, you need to give her some small, but significant for her, pieces of information that make her interested.
What are these pieces of information? She wants to find out quickly whether you are the type of man she should be spending her time and effort on, and whether you are serious about her.
The seriousness of your intentions about her is paramount, if you want her to open up to you.
She is looking for these key points in your communication
You are looking for a wife

. This means, you want to find a real woman to live with you at your house, and not just here for online chat.

You can provide for a family

(this means, you won't send her to look for a job as soon as she lands in your country).

You want to have kids

(for women who want to have kids).

OR: You don't want to have kids

(for women who don't want to have kids).

You are prepared to organize a personal meeting with her in the way she sees appropriate.

See the field

Travel Availability

in her profile on Elena's Models, describing how she wants to meet: Is she prepared to travel for a personal meeting or wants you to travel to her home town? Many women would prefer to meet at a holiday resort or visit you, if possible (for instance,

Ukrainian girls can visit Europe without visas

). Some ladies are apprehensive about travelling abroad but prepared to meet you at the capital of their country. Others want you to visit her home town first. She needs to know you have checked her preferred ways of meeting in person, and you are happy to organize it.
These 4 essential points need to be clearly expressed in your profile and then once again spelled out in the beginning of your communication.
Make clear you are serious about her
You can spell it out but the best way for you to make it clear is to message her a lot, ask for her direct contacts details (Skype, email, mobile number) and communicate through all the channels. Some girls prefer apps, such as Whatsapp or Viber.
This is what girls see as "being chased", when you date online.
On ElenasModels.com, you don't pay for messages—chat as much as you want, through the website or app.
You may be concerned that she will see you as a stalker. But that's exactly what she wants, a man who would stop at nothing to get her. That's where she believes you are truly serious.
Rule #2: Don't Drop Out Quickly
She did not respond?

Days before she replies?

Her answers are very short?
This is very normal with Eastern European women. See rule #1: "She wants to be chased."
If you believe that's not fair, then, realistically, you are unlikely to succeed, even when dating women domestically.
Go after your wants and goals, and this means plenty of effort. If you want a life partner or a wife that will stand by you and who is also beautiful, intelligent and fiercely loyal, you will get that from these women—but the upfront work is a MUST DO.
So, keep writing to her until you are told, "Please don't contact me."
This means, for the second or even third time, adding some more information and asking her to respond.
It will give her the confidence that you are indeed interested and she is safe to show you that she is interested, too.
Dating multiple women
If you have one or two women, who match your requirements, and you fit their wishes, then write to them, showing:
Why you are here.

How you believe her goals can be achieved.

What steps you plan to pursue in the near and medium future.
Engage ladies by exploring your goals. Incorporate in your communication discussions of their goals.
She is here on the website, why?

To find a husband and get married!  
It's as direct and plain as that, and she won't be offended if you talk about it. She will be upset if you don't.
Never end your mail without showing you want to hear from her and how she feels about the important things she wants to achieve here on EM.
You will find that once you engage women, then you can move on to Skype and private email to really get your connection close and personal. Only then will basic chit-chat get a response in your communications.
P.S. Don't forget rule #1 🙂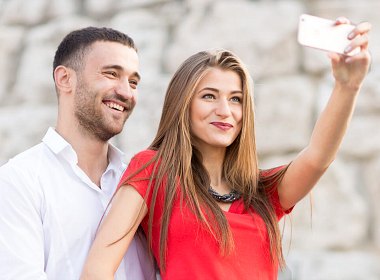 Read also: