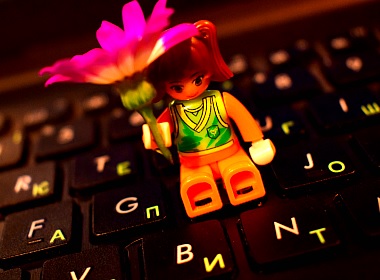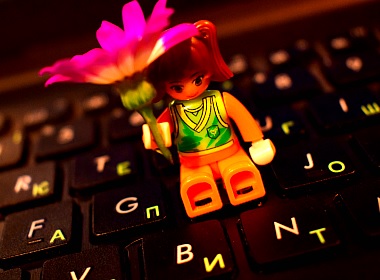 Pseudo dating refers to a process, where one party believes in genuinely building a relationship, while in reality it is not a true intent of the other participant of the exchange. In recent years, pseudo dating mushroomed into a fully fledged Internet industry. Pseudo dating sites advertise opportunities for building relationships but in reality sell clients purposefully fabricated content, authored by writers on commissions.
Shockingly, such enterprises are making hundreds of millions on trading dreams online. The size of the industry of paid correspondence (PPL or "pay per letter") is estimated by insiders at over USD $200 million yearly.
Pseudo dating: How it works
Hundreds of thousands of western men are duped into believing promotions of unscrupulous websites, selling paid correspondence under the guise of developing relationships.
2015 investigation into practices of pseudo-dating enterprises by Elena Petrova revealed the scale of the problem. Since then, not much changed.
The scheme dominates paid online advertising channels and continues to lure thousands of new potential victims daily.
The essence of the scheme is simple:
Local agents in Ukraine recruit 2 types of workers: (1) Pretty women to sign contracts as "brides" in search of a husband, for a one-time fee or share of future profits from her profile on a pseudo-dating online portal, and (2) Writers (chat operators) who communicate with men in English under the identity of the 'bride".
Pseudo-dating company charges men for communication: Chats, mails, and photo shares.
The pseudo-dating "mother" company pays commission to local agents, from which they renumerate "brides" and writers.
As such, the money paid by a client is split between:
"Mother" pseudo dating site, which usually cooperates with hundreds of local agents
Local agent, who employs multiple "brides" and writers
Writer (chat operator)
Pseudo bride
The scheme operates in utter pseudonymity. Most paying clients have no idea who the real players are.
Ukrainian job ads
Even though pseudo dating Internet entities usually advertise Russian brides or dating Eastern European women, the operations of local agents are concentrated in Ukraine.
Russia and Belarus, other popular destinations for courting women from Eastern Europe, have much stricter laws and order. Ukraine became the hub for pseudo dating structures and their recruiters, which openly advertise through the largest online employment platforms such as Work.ua or Trud.com, often with blatant descriptions of what the job entails.
Sources report that a local operator in Kiev may be earning around USD 10,000 dollars monthly on conducting preposterous correspondence with men dreaming about a relationship with a sweet Eastern European girl.
Writers are trained by supervisors how to grab attention of hopeful love-seekers and maintain a steady stream of paid communication for prolonged periods of time.
Current situation
Lately, a trend for employing mono-operators of profiles has gained notoriety. In other words, the person in the photos communicates under her own identity, while still being paid commissions for the amount of generated content (chats, messages, photos). PPL sites deny that payment to "brides" is a part of their schemes, although they admit sharing commissions for the paid content with local recruiters.
The job ads, however, are quite explicit about the description of the work of a chat operator or "marriage agency model". Although the ads toned down since 2015. 2 years ago the ads were stating clearly how women were supposed to extract money from foreign suitors. In 2017, many ads limit the list of responsibilities to basic statements. However, a phone call to the recruiter by an undercover potential worker is all that's necessary to find out the truth.
Besides, vacancies on Work.ua are only placed by officially registered businesses. The registered name of the company has to be supplied for publication. They are not hiding. Undercover journalists had several reports published over the years about practices of such operators. It is no longer a big story for the news but common knowledge.
Law enforcement
There has been a report in press about an agent prosecuted in Kiev on a complaint from a duped groom, who arrived to visit his supposed online girlfriend, with whom he chatted for months online. When the foreigner realized he fell a victim of a pseudo-dating scam, the man filed a case with the local police, which concluded in an arrest.

However, this was over 2 years ago, and the scheme keeps flourishing and skimming tens of millions dollars monthly from unsuspecting online users. New websites eager to charge credit cards of love-stricken foreign males pop up constantly.

The PPL swindle was featured on Dr. Phil TV show, although the host didn't understand the essence of the scheme, aligning it to "catfish" dating scams. However, catfish scams are run by individuals, while pseudo dating structures are purposefully designed organizations, with thousands of employees and layers of hierarchy.

The scheme could be legitimized on the same basis as "phone sex" lines. However, at present times, the true essence of these operations is not openly disclosed in their promotions and paid advertising online. The costs per minute or per message are not advertised, as well as the fact that someone else may be operating the profile instead of the person in photos. The fact of the operator receives remuneration for proclaiming affection to the client is also hidden. Instead, the users are led to believe the love proclamations are genuine. This is a clear breach of consumer legislation of any first-world country.

To our knowledge, western authorities, including federal police and commercial watchdogs, had not instigated any inquiries into practices of PPL websites or introduced any legislative measures to protect consumers from predatory practices of pseudo dating operators.

Share this article