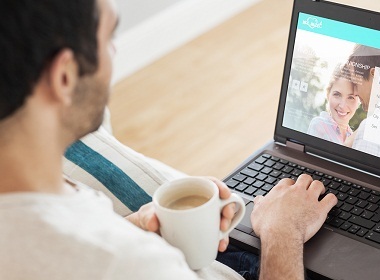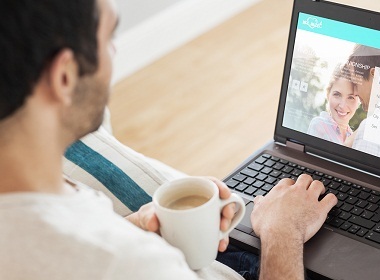 I started writing about paid correspondence sites about 20 months ago. Before that, I didn't do any research about them and couldn't properly understand the system.
My first article with a thorough investigation into the mechanics of paid correspondence systems and why they were so open to abuse was "The ugly truth about PPL dating sites".
It is only at that point that I realized the extent of manipulation and abuse happening at paid correspondence websites.
In fact, pay per letter (paid correspondence) structures have no right to call themselves "dating sites". They are as far removed from the regular dating sites as phone sex from a real intimate encounter.
The difference between real dating sites and paid correspondence (PPL) ventures
| | | |
| --- | --- | --- |
| | Dating sites | Paid correspondence (PPL) |
| Payment | One-off: Membership fee allows database access | Never ending: Every time you send a mail, chat, share photos |
| Cost of mails, chats, photos sharing | Free | $2-5 each message |
| Video dates | Free | $50 per 10 minutes |
| Phone (audio) calls | Free | $3-6 per minute |
| Sharing of email addresses, phone numbers, social accounts | Allowed | Prohibited |
| Direct communication with women without the site's control | Allowed | Prohibited |
| Meeting with the woman | Anywhere you wish: she may visit you in your country, vacation together in a third country, etc. | Only in the woman's city in the presence of a translator |
| Paying for the meeting | Free | Fees are paid to the agent who recruited the woman, plus to the translator per hour |
| People writing letters as a "job" | None | Allegedly typical |
| Registration | Women register themselves | Only an agent can upload a profile |
| Profile removal | Women can delete their profiles anytime themselves | Only an agent can remove the profile |
| Commissions to agents | None | The paid correspondence site pays commissions to the agent for each letter, chat, photo share |
| How much money will you spend there? | You know for sure: just the membership fee | You don't know: some men spend $800-1000 per week |
Allegations against paid correspondence (PPL) websites
The main allegation against paid correspondence websites is that agents hire substitute writers to communicate with men through letters and chats instead of pretty women in the pictures.
The pretty girls whose profiles are displayed online are allegedly paid for their photos — either immediately for the set of photos (up to USD $200) or they are paid a small commission from the profit their profiles generate continually.
It is also alleged that PPL websites and/or agents use automatic software to initiate chats and send teaser mails to men in order to lure them into an online "relationship", where guys will be required to pay for each message.
Allegedly, PPL sites are fully aware of the systems their agents put in place (see p.1, p.2) where writers typing chats and women from photos are paid, but prefer to close their eyes and pretend it's not happening. The "rules" set up by PPL sites for the agents state that women should be writing their own letters and chats and should not receive remuneration.
Women who sold their photos to PPL websites report that they are unable to control communication from their profiles or delete their listings from databases.
The writers are allegedly trained how to keep men hooked on correspondence: What to say, how to postpone men's desire to visit (agents make more money on correspondence than through organizing meetings). The problem is also that men can see the actual absence of interest from a woman during a personal meeting. Often girls who sold their photos decline to meet men in person: They don't mind for their photos to be used online (and continually receive commissions) but do not wish to have any personal interactions with suitors.
The abuse is allegedly widespread and has its roots in PPL system of commissions paid to agents.
Response of PPL sites to allegations in fraud
PPL sites insist they are legitimate and do everything they can to ensure that the system is abuse-free, even though they do not deny splitting profits from each letter and chat with agents who recruited women.
In order to "prevent fraud" (i.e. hiring of substitutes to communicate under the identity of women in photos), PPL sites designed a system where an administrator phones female members on mobile and asks who they communicate with, about what.
Agents countered this system by putting phone numbers of substitute writers in profiles, thus administrators are calling substitutes and not the women in the photos. Agents require substitutes to switch off video cameras on their computers, so that administrators of the site cannot see who is typing letters.
In cases where a substitute is a male (which happens fairly often), the substitutes inform their "identity bearer" about communications they are having with men.
PPL sites have systems of fines for agents who fail to notice sharing of direct contact details between users (which is prohibited, because users then can communicate off the site and it will not earn any money). All communication should only occur on the PPL website itself.
It would be easy for PPL websites to eliminate abuse if they wished to do so. No woman will spend 4-8 hours (basically a working day) writing letters and chatting to men daily.
The normal pattern is for women who are dating with the goal of finding a partner is to quickly narrow down suitors and concentrate on 2-3 people she really likes.
Any female who is not following this regular communication pattern, which had been confirmed on thousands of dating sites, has a hidden agenda. Most likely the only reason letters are written is to earn money. However, since writers only earn money when the PPL website earns money, the administrators and owners of PPL ventures have no incentive whatsoever to conquer fraud.
Vice versa, fraud makes them a lot of money. And for as long as appearances are maintained, PPL sites' main goal is to make money and not to protect paying customers from abuse.
PPL websites can also review and read all the communication, since it only happens within their systems. The contents of communication are self-explanatory. Letters from women that are overly sweet, young girls initiating contact with men 30-40 years older are not in the reality of dating. It is a money-grabbing technique.
How paid correspondence sites changed
In recent months advertisements on job websites (agents openly publicize vacancies to hire substitutes for "dating chats") feature more offers directed at females who are prepared to communicate from their own profiles, in exchange for a share of commissions, as opposed to seeking substitute writers. The ads on Ukrainian job websites offer 50% commissions to women who are prepared to use their own photos in paid dating chats with foreign men.
However, there are not too many attractive women who wish to correspond with foreign men under their own identity. Some males post photos and names of women that they are in contact with accusing them in scams, which could affect the woman's other prospects in life.
Nothing has changed in the last 2 years, except for the ways how agents mask their money-grabbing schemes. They are not even hiding it! The names of companies, phone numbers, email addresses — all details are accessible on job portals. These companies are officially registered — otherwise they wouldn't be able to have a bank account and place recruitment ads online. It's full on.
Photo: screenshot from Work.ua; click to enlarge.
What impressed me the most in this vacancy, the sham agent promises "honesty and decency" to potential employees.
There are hundreds of vacancies like this one listed online. Trud.com lists 727 vacancies for the keyword search "work in marriage agency Ukraine". There were 222 vacancies last year. If anything, this scam is on the increase.
People in Ukraine are aware of how the system works. But westerners, including professionals like the famous Dr Phil, do not understand how these scams work. No large media investigation into these fraudulent systems turning over billions of dollars ever occurred.
Recent case of PPL abuse
A friend of our Ukrainian correspondent was offered an opportunity to get professional photos for her modelling portfolio. She was told that she would get photos for free in exchange for her permission for the photographer to use the photos for his portfolio.
The model was asked to sign some paperwork, which she didn't read before signing.
A few days after the photo shoot she discovered her pictures on several PPL sites, listing her as if she was looking for a husband abroad. Her local boyfriend broke up with her, not willing to listen to explanations.
The model was desperate to have her photos removed from these sites, but there was no way for her to do it. The photos are still displayed and there are probably some men who are thinking they are talking to this gorgeous girl.
It's possible her photos will remain there for many years. Agents for PPL sites often use photos of the same woman under different names. Photos are sold and re-sold.
It's all happening now, every day.
Can paid correspondence websites reform and clean up?
Unfortunately, it's impossible for paid correspondence websites to reform. If they stopped paying commissions to agents for letters and chats, the amount of messages on the site would drop instantly and significantly.
Even on membership dating sites people don't write many letters; they quickly move to video dates on Skype or talk on the phone.
PPL sites can only impose more rules and fines on agents, which ingenious agents always find ways to bypass. This "cat and mouse" game will continue until paid correspondence is either prohibited as a commercial model or there are no more gullible customers who are prepared to pay big bucks for getting love stories from distant beauties.
Just remember 1 thing: paid correspondence websites (PPL) are NOT dating sites.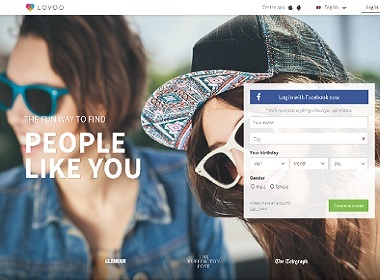 Read also: