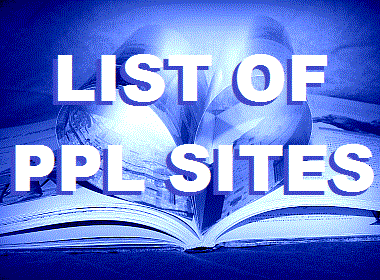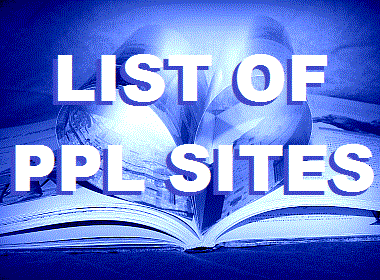 Here is the list of PPL sites that ElenasModels.com blocks users from. If a woman has a profile on these websites, she cannot join Elena's Models.
The reason for that is simple. Agents of PPL websites are known to employ impersonators to chat and write under women's identities. Such ads are abundant on Ukrainian employment portals at present time, which shows that the problem still exists.
Unquestionably, such conduct where another person operates a profile and pretends to be someone else, while the paying customer believes he is talking to the girl from photos, can be qualified as deceptive. Some people use stronger expressions such as scam or fraud. While we are not stating that 100% of profiles on PPL websites are used in fake correspondence, the continuous problems with ladies who used to be involved with pay per letter companies created the need for us to put barriers on entry for members of paid communication schemes.
The problem with "pay per letter" sites
Unfortunately, "pay per letter" sites are known to display photos and details even when the girl is no longer active, meaning some impersonators write, chat and entertain men without the knowledge of the woman in the photos.
We had cases like this previously, where the lady claimed she was not using the profile herself and was unable to remove it, and it's hard or sometimes impossible for a woman to ensure her data is no longer used by the PPL company. Occasionally, a lady's profile may disappear from one website and pop up on another one, uploaded by the same agent, who has copies of her documents and photos. PPL agents are also known to sell and re-sell girls' profiles. Such ads can be also found online.
There is another issue with PPL sites that is only started to develop recently.
When women apply for a fiancée (partner) visa, there is a growing trend that their applications are rejected, because the immigration officials in USA, Australia, UK are now checking dating sites to see if they are still active online.
If a lady's profile is still showing as active, officials may conclude that it is not a genuine relationship and reject the visa application.
This is why Elena's Models designed a strict policy that applications of ladies whose listings are found on "pay per letter" websites cannot be approved on EM.
List of PPL sites, members of which cannot be approved for membership on EM
Anastasia
Anastasiadate
Veronika
uadreams
charmdate
veronikalove
romancecompass
godatenow
dream-marriage
Also these sites below appear to be the same company "NatashaClub" and use one database of women:
natashaclub
1st-international
russian-women-personals
online-dating-Ukraine
allianceinter
single-baltic-lady
russian-brides-club
victoriasagency.com.ua
aliceagency
russianbridesmatch
brides-from.ru
Recent online employment ads
The scale of problems with online "dating" sites that charge men for communication is epidemiological. Such ads seeking to hire impersonators for chats and photos are omnipresent in Ukraine. It is this type of ads that often show up on top in the category of freelance jobs in Ukraine.
Below is just a small fraction of ads seeking Ukrainian workers for "pay per letter" websites (translated through Google Translate tool).
The company has to be properly registered to place ads on Work.ua.
Search performed on 26 and 31 July 2017.