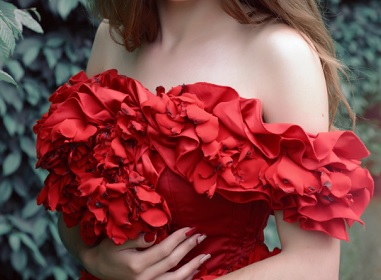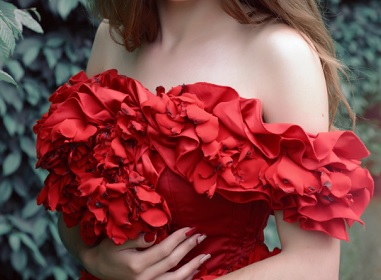 Weeks before Christmas 18-year-old Irina* was broke. No money to buy presents or put food on the festive table. The only part-time job she could find that allowed her to combine university studies with earning an income was the position of a PPL bride at a marriage agency. It was a simple solution to her financial issues—or so it seemed at the first sight.
(The original version of this story in Russian is published here.)
How I worked as a bride at a marriage agency
By Irina*
When I was 18, I went to university in another city. Naturally, I was enjoying student life to its fullest; all these parties, new acquaintances, new love—I barely had time to study.
I cannot say that I missed all the classes or didn't study at all; but here I was, just 1-1.5 months before the half-year exams. My roommate (I was living at the campus) had been already saving money to pay [bribes] for some subjects, or as students call it, "to gear up".
At the same time, I was sitting on a bed swinging my foot, with the realization that I had nearly spent all my scholarship and had no money left. The New Year's Eve was just around the corner, which meant I needed funds to entertain, buy an outfit and some presents, can't go without it. Asking parents for money wasn't an option.
Online jobs
One of my girlfriends had the same problem and we went online to look for jobs.
There weren't too many job offers weeks before the New Year, except for handling out flyers. But such work was mostly offered during the day, when we needed to be at the university, to be seen by teachers, so that they wouldn't think we were total slugabeds. We didn't want to lose scholarships at the first exam session.
We managed to find night jobs as waitresses in a bar. They paid a small salary, plus of course there were tips. Working at nights, studying during the day, my woe-friend and I were slowly turning into zombies. We struggled to balance hours and were unable to maintain any normal schedule.
In a phone conversation with a friend, I told her about my predicament and she suggested a solution. She had a sister who could help me earn money without doing anything at all.
What was this underemployment? It was a job at a marriage agency!
The job of a PPL bride
When I found out what was the job I was supposed to do, I imagined it like this: Men arrive, they are shown some photos. If they liked my photos, I will be going on a date; if not, then of course I am not going on a date.
But the reality was much simpler.
The only things my job involved were periodic updates to my page on the site: I needed to make beautiful and alluring photos. No nudity, of course, but photos capable of pulling men's attention. And the men were foreigners, which, according to the sister's endorsement, was a giant bonus, because I could get married to a foreign prince.
By the way, my girlfriend who offered to connect me with her sister was also employed there [at the marriage agency as a bride].
Starting the job
Straight away, already on the next day we went to get me a portfolio. Nothing special; I posed in several dresses and we also picked a couple of pictures from my social network pages.
As I was watching her, Oksana (my mentor, let's call her that) created a profile for me, uploaded photos, took a picture of my passport, so that moderators, or whoever else is checking, could see that I was over 18.
Then I answered questions for the registration.
For example:
What is your hobby?
Your favorite color?
Who are you looking for on the site?
And so on.
When we were done, Oksana wrote down for me the login and password to the site, so I could have a look at what was going on there. But she also strongly advised me not to interfere with the correspondence.
Fake correspondence
I forgot to mention, all the correspondence on the site was conducted under my identity by "my mentor".  Her salary (and mine, too) was dependent on how many letters she was getting for my profile, how many men she answered to.
Foreigners could also send me gifts. To be precise, they were sending a request for a gift. For example, a request for a bouquet, including the kind of flowers and the amount to be spent on the gift, which was specified in the form.
While I was working at nights [at the bar], Oksana was promoting me as hard as she could. I was logging to my page at the marriage agency, counting the letters I received and dreaming about getting my money.
Money for gifts
One day I got a phone call informing me that a man (I don't remember his name) decided to surprise me and sent a bouquet of roses, 21 pieces. I was very pleased, but my mentor told me:
— Well, we were going to earn some money, right? Go to a florist shop, make a selfie with roses, preferably so that they could be counted, send it to me, and we'll split the money for the gift 50/50.
This is where I realized that I had no business acumen whatsoever. For starters, I was terrified to go to a florist shop. Imagine the eyes of the shop assistant when I start taking photos with flowers!
I rang Christina (my mentor's sister) and asked her what to do. Right away, she came to my rescue and took me to flower shops. We made enough photos for years to come! And yes, we split the money. Straight away I got about a thousand hryvnia in my hands (US$40).
Later some other men also sent me gifts: fruit baskets, soft toys. We also found these items in stores and took pictures. But, as strange as it was, no one set up any dates with me, and honestly, I was happy about it.
The Prince
And then, all of a sudden, here he showed up, a foreign prince! A mature attractive man, on his photos he looked quite well off.
When I was reading our correspondence, or actually, Oksana's correspondence with him, I was feeling sorry that I didn't learn English. Well, correspondence is correspondence, but gifts should arrive by schedule.
My prince decided to be not just romantic but pragmatic. He gifted me courses of English.
So, what do you think, did I go to the courses?
Of course, not.
What's better: five thousand in the pocket or some courses?
So, I took the money and relaxed, because now I could buy the outfit for holidays, complete [pay bribes for] the exams (well, the amount I spent was more than five thousand, but this money was a great help).
Problem with the Prince
Holidays passed, the new year began, and I had already forgot about the marriage agency. Some money were coming my way, why not, every dollar helps.
Another university term started and I tried not to get too far behind this time. And here I was, sitting at a boring lecture and all of a sudden my mobile phone started buzzing non-stop with calls and SMS. It was Oksana, who demanded to call her back a.s.a.p.
This is what happened. My prince decided to visit me in a week to spend 3 days in my city. Of course, I could not refuse to meet him. Not only because it's the rule of the site, but it's also extra income.
The problem was that he thought that I was attending the courses of English, and the only English words I knew were profanities. I was in shock. The shock of my mentor was hard to describe. She didn't want to lose such a convenient job, as she was managing about 30 other profiles except mine.
That's how we decided to solve the problem. For the time left until the date of his arrival, she was supposed to teach me some essential English phrases, and at the meeting she would do everything to make the man believe that we were not a good match.
The main excuse would be that I was not made to study languages, I was a mathematician.
But just in case, she forged and printed a certificate stating that I had attended English courses.
The date with the Prince
The D-day had arrived. Since the early morning I was nervous, repeating phrases I had just learned. I didn't sleep well, couldn't even put on my makeup properly… Finally, I managed to get ready.
Oksana arrived to pick me by car, as it was February and freezing, and we went to our "show of shame".
The man indeed was amazing. At first, I was also holding up okay.
He learned some beautiful phrases in Russian to surprise me, and I learned nearly nothing for him. As we should have expected, he realized that I didn't attend English courses. My mentor tried to explain that I was not talented in this area, simply not my thing. He smiled nicely, as if he understood. He joked that he should have given me courses in quantum physics.
The evening went quite fine, despite the fact that, apparently, everything went not the way he planned. But he still invited me to the second date, which we spent playing bowling.
During the second meeting I was feeling less embarrassed. We laughed, had fun, and Oksana was laughing with us, too. He even let me win.
The time came to say goodbyes; his flight back home was the next morning. He told me a bunch of compliments, kissed my hand, said goodbye to my mentor, and at the very last moment pushed a piece of crushed of paper from a notebook into my hand during a brief hug and told me very quietly in Russian:
— Open when I leave.
Goodbye, Prince
He got into a taxi, we went to our car at the parking lot. When we got into the car away from the blizzard, with a great anticipation, I opened the note. There was just one sentence in English, which Oksana translated as, "It's not pretty to lie when you are so pretty."

And a smiley face drawn, right on top of the address of his Facebook account. It was cute and sad at the same time…

A man is looking for love, and you are using it and earning on him. He understood that not only I didn't learn any English, but also that it wasn't me who corresponded with him.

I am still in contact with him. He has already found a wife and he is doing great. I am close to graduating from the university and everything is fine, too.

I kept getting a little bit of money from my profile on the site for about a year. Not much, but still. Thank God, no one asked me for a date again and no one paid for courses.

*Not her real name

Image: Stock photo

Share this article