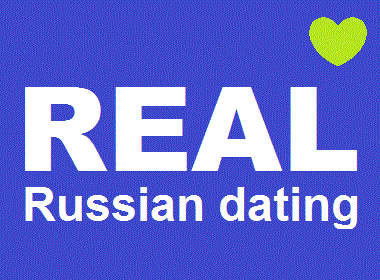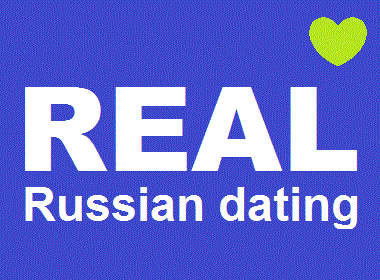 What meaning do you give to the word "real"? There is a reason why I ask. You may be surprised what meaning sites of paid communication give to this word. Quite different to what you would expect from a genuine, legitimate Russian dating site. A Ukrainian woman who is sitting in front of the camera because she is paid to chat to men will be viewed as "real", for example.
PPL's quest to "get real"
Last week we published a report on endemic fakes in PPL dating. Leaks by agents, owners of local marriage agencies, reveal that fakes were ruling the day from the get go already in 2008 and still are the order of the day.
Overnight, startling news emerged in the PPL universe. The largest PPL site for Russian women, apparently, plans to bring label "Real" to their female listings.
The agents reported about getting letters and calls from the administration. The agents must arrange administrators' Skype meetings with women they represent in order to assign "Real" status to online profiles.
And here is where things get interesting…
"Girls work"
As soon as the news about the requirement regarding video interviews on Skype with the administration of the site popped up overnight, the agents went vivid.
Girls work on several sites. The hired "brides" are getting remuneration for sitting on camera from several websites at once. In other words, they are chatting on PPL website #1 with some guys and at the same time monitoring their chats with men on PPL website #2. These real "Brides" work at nights when normal people sleep in Ukraine, because of the time difference with the USA. Plus the woman needs to look the part, which means makeup, hair, etc. That's her job, guys, chatting to you online. She is getting paid for that. These are the "real" girls you may be talking to, who will make all the moves you request: wave, make a "V" sign etc. They WORK.
The agents used to use SplitCam, which allowed them to send several streams to different PPL websites. Now at least one of the pay-per-chat sites seems to demand exclusivity of the live video, as per agents' reports overnight. The stream must come directly from the woman's computer without going through another service. Will this protect you from pseudo-brides who are paid to chat to you? No, but it will cut off the fake "live streams", which are actually pre-recorded videos. (By the way, smart software developers already offered anonymizers for split-cam services. One day and a way around found! Catch us if you can…)
If all you are after is a chat to a pretty girl who is paid to be nice to you, this new "real" initiative may be great news.
Do you want a real relationship?
But if you want a real relationship, bad luck. Because, as the agents state clearly, "girls work". They are not here to find a partner but earn a living to pay the bills.
Are these Ukrainian women real?
Naturally, every picture or video depicts a real person, unless it's computer graphics.
But if websites of paid correspondence are going to give the label "Real" to women on live video streams (even if they succeed in weeding out fake pre-recorded streams), it still doesn't mean you are actually dating. It means you are paying the PPL site to talk to someone in another country.
But you have no guarantees whatsoever, except for the fact that the PPL site pays the agent, who controls the woman's profile, a share of what you pay to chat to this lady.
This is guaranteed: If you pay to chat, the website pays commissions for the duration of the chat to the agent, under whose "agency" (admin panel) the profile is listed.
And then the agent pays the pseudo-bride for her pseudo-relationship with you. The longer you chat, the more letters you send, the more photos you open, the more she earns. She, just like the agent, is getting paid based on how much her profile managed to earn on the PPL site. If the "bride" sits for herself, it's likely she is getting 50-75% of the agent's earnings from her profile.
Are women on PPL websites being paid to talk to men?
Let's look at the facts.
What is the likelihood that a woman who is chatting online on a PPL site to dozens of men nightly, month after month, is NOT getting paid?—Zero. Why?
Go to employment website Work.ua and check remote jobs (use translate.google.com to read the ads; just post the URL of the page). How many vacancies to chat to foreigners online can you find?
Sites of paid correspondence can protest all they like and try to silence people who are stating the obvious, but it won't change the facts. PPL "pseudo-brides" are being paid by agents to talk to men and PPL sites know that.
If PPL sites stopped paying "bonuses" (which are not bonuses but stable rates for every minute of chat or per letter) to their agents for women's chatting to men, these ladies would instantly stop "looking for husbands" by spending nights online.
What "real" means on PPL sites?
Just the fact that such a person exists in the physical reality. It doesn't confirm her intentions, the fact that she is not paid for talking to men, or that another person is not corresponding on her behalf, with a camera on or off.
What it really means is that this particular agent has a direct connection with this particular woman, whose profile is under his control. This will remove the obvious fakes set up by agents via forged passports and photos stolen from social networks. But it will not protect you from hired "brides" and translators-impersonators.
You are chatting to either a "bride" who is paid wages for talking to men. Or to a writer-translator who is paid wages for impersonating the woman from photos. That's the 2 types of people you are in contact with on websites of paid communication. You never actually talk to a woman who likes you and wants a relationship with you. Paid communication scheme doesn't want women like this. (Read here why.)
Is dating Russian women real?
After all you have read, you may think the answer is not a loud and clear, "YES!"
Yes, dating Russian women is real.
But NOT through the sites where you pay for communication. You need to go to a legitimate Russian dating site, where you do NOT pay for communication.
Otherwise, you are not dating. You are paying an operator to talk to you. In other words, you are paying this person for being nice to you. You can just as well hire an escort. Sure, talking to an online "bride" is cheaper. But the essence of your "relationship" is the same. It is NOT dating. Don't get confused.
What really happens on websites of paid communication
On PPL sites, you are being sold either a fake relationship with a hired "bride" or fake letters and chats attributed to some woman (but authored by someone else), who may or may not know about your existence.
The usual way of operation of "honest" agents who state their goal is "to help women get married" is to put a hired writer to conduct communication on behalf of a lady. If after a long "relationship" and communication online (for which you have paid per letter or per minute, probably several thousand dollars altogether) you decide to visit the "bride", she will be informed and shown your photos and some info. Then she decides where she is willing to even meet you in person. If not, you will be told she had to urgently leave the city for business or grandmother's funerals, once you arrive (but not before you spend thousands more on travel). Once you arrive, you will be offered to meet other ladies who are seeking a husband… Of course, for a fee. Usually, these will be hired "brides" who do it for a living.
If you are lucky, the woman, on "correspondence" with whom you have already spent thousands, will agree to meet you in person during your visiting Ukraine. Most likely, it will be one brief meeting and then she will say, "no chemistry"—and no questions. (By the way, in the agency's books it will be totally "real".)
In an extremely rare case she may like you. But realistically, you would have a better chance of success without spending money on PPL, by simply travelling to Ukraine and trying to chat up girls in a night club or a grocery store.
Real Russian dating exists, as well as real women who want a partner and ready to relocate
But they won't chat to you for months online. If she liked your photos and profile (these are very important) and what your goals in life are, she will want to quickly meet on Skype and then she wants you to visit her or somehow meet in a third country.

There won't be months of chatting or writing letters. You need to be ready to move forward quickly, or she will move on. At least, you both start making plans about a real life meeting.

Real women have actual jobs as well. They won't sit online for hours at night, because in the morning she needs to be at school at 8 am teaching kids.

If you want a genuine relationship, go to real dating sites. Connect to women directly without agents or translators. You instantly know if she likes you: She has NO other interest, as you don't pay to communicate. Share your email, phone number. Just like you date locally.

And if you choose to stay on PPL sites, then stop whining and complaining. You know what they are. Don't pretend you do not know, just like pay-per-letter sites pretend they do not know what happens on their own websites. If you stay there, you have made your choice. Take responsibility for it.

Share this article