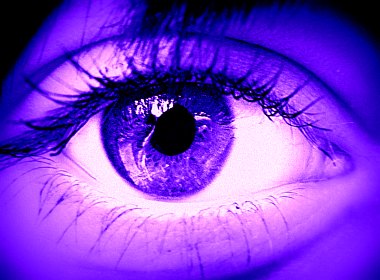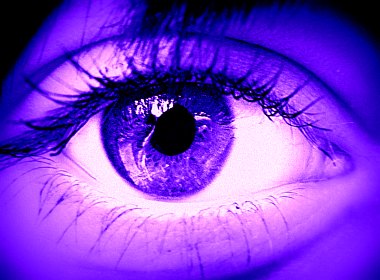 The other day I was talking to my husband and mentioned "The Exact Science of Matrimony" by American humorist O'Henry. The tale of a dating scam purported by inventive fraudsters Jeff Peters and his affiliate Andy Tucker was a part of 1908 book "The Gentle Crafter" and depicts a straightforward but extremely profitable scheme of making money on hopes of trusting love-seekers.
Surprisingly, my partner wasn't aware of this story, which I read in translation to Russian as a child. In fact, O'Henry is one of my favourite authors.
So, maybe you won't be so angry about enterprising swindlers trying to capitalize on promises of improbable, if you realize how old dating scams really are.
"The Exact Science of Matrimony" by O'Henry: How dating scams operated 100 years ago
In the short story by O'Henry the lead hero, not-so-ethical "gentle crafter" Jeff Peters, is trying another scam to deplete gullible American men off their cash.
The idea is to place an ad in newspapers from a rich, "charming widow, beautiful and home-loving". The ad states she would like to remarry and seeks a good man able to manage her capital wisely. "No objection to an older man or to one who is not good-looking," the advertisement proclaimed.
The scammers pose as "agents" of the beautiful widow. The essence of the scam is in collecting a handling fee for mails. Yes, the good old "pay per letter" method.
In fact, Peters even tries to position himself as doing something ethical (just as "paid communication" websites tell their employees):
"Three thousand men will seek to marry you to get your money and property. What are they prepared to give in exchange? Nothing! Nothing but the bones of a lazy, dishonest, good-for-nothing fortune-seeker. We will teach them something. This will be a great moral campaign," the swindler explains to the lady hired to impersonate the rich widow.
Yes, of course, there is someone who is supposedly the person on the receiving end of expensive mails.
" In all illegal activities, we must obey the law, in every detail," Peters explained to his associate.
"Something offered for sale must exist. It must be seen. You must be able to produce it. That is how I have kept out of trouble with the police. Now, for this business to work, we must be able to produce a charming widow, with or without the beauty, as advertised," the eponymous swindler resolved.
How PPL dating sites improved the scam
The idea of a dating scam where money is collected as a handling fee for mails, as we can see, is over 100 years old.
What PPL companies did, they improved it. Now instead of just 1 letter handled from a potential seeker to the "charming widow" (bride) for a fee, there are mails going back and forth for a prolonged period of time. Actually, until such times that the love-seeker decides to stop paying for mails. Otherwise, the correspondence is likely to be successful and ongoing maybe for years.
The employees of such agencies are told that they are doing a morally respectable act by punishing "revolting" males, just as Jeff Peters quickly convinced the impersonating widow to assist in the dating scam.
Instead of just 1 widow, "paid communication" websites list thousands of profiles of prospective "Russian brides" (most of whom are actually from Ukraine). It is the ages-old dating scam on steroids.
To make it bullet-proof, PPL sites distanced themselves from "agents" who hire women to pose as "brides" and writers to type letters (it may be also the same person who types letters from her own profile, in this case they earn more and the scheme appears even more legitimate).
Paid communication websites admit that they pay commissions to agents but state that according to their rules agents are not allowed to pay women for typing letters or posing as "brides".
Agents laugh and keep hiring women to impersonate "brides".
Current vacancies for dating scammers in Ukraine: Thousands of new employees a month
If you thought the facts about fraudulent PPL setups would have been causing this industry to be investigated, shrink or collapse, think again.
Just in the last 30 days Ukrainian recruitment portal Work.ua published 298 vacancies from "marriage agencies". Each such vacancy is used to hire multiple workers.
Here is the text of one such vacancy. It offers the salary of 10 thousand hryvnia (USD $390) a month, which is at the top end in the country where the average monthly earnings don't exceed $200-300. The text is self-explanatory. There is even a phone number you can ring and a website address—it's all legitimate, the ad purports. (Just like Jeff Peters' setup 100 years ago.)
Happy Forever, Marriage agency—Hot vacancy
Chat operator for a marriage agency
10,000 hryvnia. Percentage + Bonuses
Contact person: Valeria
Phone: 093-133-10-16
Requirements:
Girls of pleasant appearance from 18 to 35 years old, for work in our marriage agency.
Conditions of work:
Working is possible at home or at our office.

Free schedule, possibly part time employment, preferably not less than 4 hours a day, 5 days a week.

Salary plus percentage. On average the salary is from 10000 hrn. and up.

Knowledge of English is not compulsory, possible to use the software translator.
Responsibilities:
The work consists of operating own profile on the website of a marriage agency, processing mails, updating your photos and presentation videos in the profile. The work is not difficult, [it's] interesting.
P.S. [We] will reply faster on CV's with photos.
Our company website: http://happy-forever.com.ua/
093-133-10-16
Manager of employing personnel—Valeria
How much workers earn on scamming foreigners
There are 298 ads like this only on Work.ua, which will attract thousands of new employees into the system this month. And the next month. And the next.
Most workers fail to earn the "giant" salaries promised by ads (yes, for Ukraine 390 USD a month is a lot).
In fact, a Ukrainian journalist who infiltrated such an agency undercover reported earning under USD $1 for the first week of her trial.
By earning about USD $0.50 per letter, one needs to type minimum 780 mails a month (about 40 a day).
But for that, they need to get enough paying suitors, which is not easy for a new lady.
To find admirers, women are required to send 300+ initial mails a day, which men can read free of charge. The worker is paid only for subsequent mails, if a man responds and opens his wallet to talk to her.
There is a minimum length for mails (some agents require 200 words at least), so they can't be too short. Texts also cannot be "copy and paste".
Chats can be short. This is why girls prefer chats, which also pay per minute rather than per letter. It takes less time and effort, and will earn her more money.
Experienced dating chat workers earn about USD $500 a month, some forum contributors claim. (See our previous report: The ugly truth about PPL dating sites for Ukrainian women).
But they have to work about 8-10 hours daily and during nights, due to the time difference with the USA, where the majority of paying male clients reside.
3 levels of scammers
The "paid communication" dating scam became possible through separation of responsibilities into 3 levels:
PPL "mother" site: Pretending there is no funny business happening, maintaining software, advertising for male clients, paying commissions to agents, and banking gazillions in profits.
Agents: Hiring girls to pose as "brides", getting commissions for communication from the "mother" site, paying salaries to girls who pose as "brides".
Girls: Posing as "brides", typing letters and chats, getting their photos taken, being paid a percentage of the income her profile generates.
There are dozens "mother" sites, each of which has 100-3000 agents, and every agent employs 30-500 impersonators.
PPL "mother" sites have systems of fines for agents who breach rules. One of such rules, "girls should not be paid". They are supposed to be seeking love, right?
So, the girls who type letters under no circumstance are allowed to admit they are being paid, or the agent is in trouble. Of course, agents are right there next to the girls, so workers keep quiet and carry on earning money.
Sure, you may say the guys who get scammed deserve to be taken for a ride, just like Jeff Peters and Andy Tucker's clients.
But the truth is: Scammers don't deliver what they advertise. So, it's not the fault of victims but a deliberate deceit by perpetrators.
"Paid correspondence" dating scams are no different to selling counterfeit goods.
It's unexplainable that no government watchdog from the USA, Australia, or UK ever looked into these schemes or checked PPL sites' programs, codes, and structures. The excuse that it "looks" legitimate doesn't make it lawful, just like Jeff Peter's scheme surely wasn't.
Who earns the most?
Labouring as a low-level commission-earning dating swindler isn't easy. They are the working bees that every higher-level crook benefits from. Their income is lucky to be $500/month. However, some women who work for PPL sites that allow employees to manage multiple listings may earn USD $2-3 thousand monthly by writing from 15-20 profiles, our Ukrainian sources inform.
Collecting commissions as an agent is more fun. But you still have to constantly recruit new girls as well as fight the "mother" PPL site half-heartedly attempting to catch you cheating (i.e. paying women), and girls trying to cut corners rather than providing male customers with the service they are hired to deliver. Ukrainian media reports that agents earn about 10,000 USD monthly through hiring brides to date foreigners online.
Some agents hire separate "models" and "writers": Pretty girls to pose for photos and others who can type in English (young, old, male, female) for communication. But such setups are less flexible: What if the client wants to chat on camera? Some PPL sites overcome this problem by charging USD $50 minimum for a video connection through their system (you are not allowed to share direct email addresses). Others resolve to hire girls who do 2-in-1: Pose for photos and type letters.
How much do PPL "mother" sites pocket? Some such companies reportedly turn over 100 million US dollars every year. Such is the scale of this "lawful" scheme. Dozens of such ventures fight for your dollars.
This dating scam is the most prevalent in the industry of online introductions by far.
How not to become a victim of a 100-year-old dating scam
Wonder how can you avoid being taken advantage of?
The solution is simple: Don't pay per letter.
Don't pay for chats.
Refuse to fork over money for video chat and photo shares.
It's all unnecessary!
Sign up to one of the websites that manually check profiles authenticity (like Eenasmodels.com) but charge nothing for communication. All mails, chats, and photo shares are free!
Elena's Models personally interview women who post their listings (by phone and Skype with video), so that you could have a piece of mind. You are encouraged to share your direct email address and phone number with ladies you like.
Moreover, Elena's Models doesn't allow ANY profiles of women listed on PPL websites. If a girl is affiliated with "pay per letter" schemes, her listing will not be accepted.
This ensures that there are no requests to "switch to a more convenient agency" where the man has to pay for communication (this often happens when you connect to someone on a free dating site, for example—after a few mails you are suddenly requested to move to a website where every communication should be paid for; it's the same PPL scam).
Saying "No" to paid correspondence prevents abuse
Yes, PPL is pervasive and threatens to completely destroy genuine international dating. There is so much profit in paid communication that even previously reputable companies switched to this mode and utilize the money-grabbing techniques to enrich their owners.
But it's very easy not to become a victim of such dating scams: Simply refuse to pay for communication and instead chat for free on Skype with video.
You can see who you are talking to.
You know the person is not paid to talk to you.
Ask the woman for her direct email address, mobile number, or Skype name. If she states she is not allowed to give it to you, she is not interested in you but in making money from chats. If she says it's "easier" to talk through the paid interface rather than through communication programs like Skype or Whatsapp, she is not interested in you but in paying her bills and buying expensive handbags and shoes from the cash she'll get chatting to you.
Any scheme where you are charged per communication is prone to abuse.
On the other hand, women who genuinely seek partners are happy to talk to you through any interface you suggest. For them it makes no difference as they are not earning commissions for talking to you.
Be smarter than scammers. They aren't that smart anyway!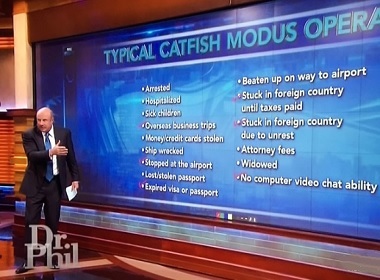 Read also: