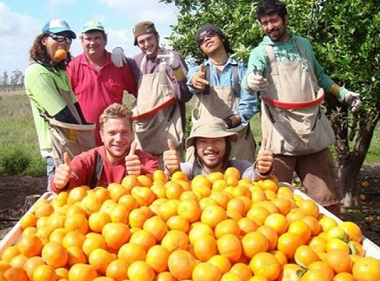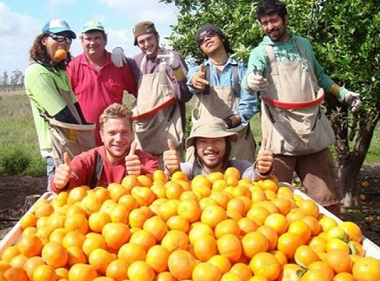 Staff author: Adilia S.
With the ongoing crisis in their home country, Ukrainians are getting more interested in working abroad. Working in a foreign country is a good opportunity for Ukrainians to earn money, experience new culture and perhaps change their lives.
Working Abroad: Seasonal Employees From Ukraine
Mostly, Ukrainians are interested in finding well-paid seasonal jobs in European countries, such as:
Poland
Germany
Lithuania
Czech Republic
France
Finland
Ukrainians are also looking for seasonal employment opportunities in Israel, United Arab Emirates, China, and Canada.
Usually foreign employers recruit temporary workers to carry out unskilled jobs, Finance.ua reported.
During summer Ukrainians who work overseas gather mushrooms, berries, vegetables, and fruit. Sometimes they succeed in finding jobs that require some qualification. They get hired as builders, electricians, industrial climbers, electric and gas welders, barbers, entertainers or educators.
The reason why the idea of working abroad appeals to Ukrainians is obvious. They simply want to earn more money than they are able to do at home.
Average monthly wages in Ukraine are about US $55-95 countrywide. The average income is higher in larger cities like Odessa or Kiev ($200-300), and lower in regional towns. A large portion of Ukrainian workers get wages in two parts, black and white: an official, "white" part, and a non-official, "black" part paid in cash. This makes it harder to monitor the actual income for statistical purposes.
It's estimated that only 3 million of Ukrainians pay taxes in full from 12 million people who are employed. The population of Ukraine is about 42 million.
At the same time, an educator in Slovakia earns about $200 a month. A mushroom gatherer in Poland receives around $500 a month and a hairdresser in Dubai — $700. It means that Ukrainians may earn their average annual income for 6 months of working abroad, says Tatiana Pashkina, an expert from the Ukrainian job portal Rabota.ua.
The average age of seasonal job seekers ranges from 18 to 64 years:
18-29 years — 23,3%
30-44 years — 40,7%
45-64 years — 35,1%
The majority of seasonal employees are males (70%).
Ukrainians spend earnings from seasonal employment on paying off their loans and buying real estate in Ukraine. Some funds are deposited and some are invested in construction (23%), restaurants (21%) and retail business (21%).
Seasonal migrants invested in Ukraine about $2,8 billion in 2014. In fact, around $3-3,5 billion were received through non-banking ways, states Pavel Melnik, an economist from Ukraine.
About 1 billion dollars was spent on buying goods for personal purposes.
In total Ukrainian seasonal workers earned around $6-7 billion in 2014.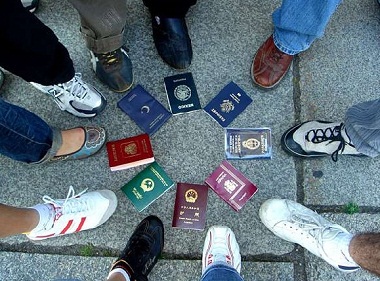 Read also: