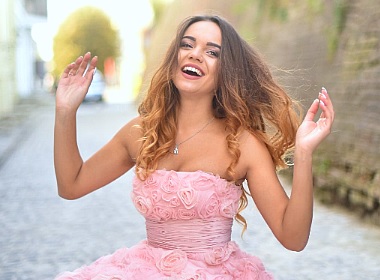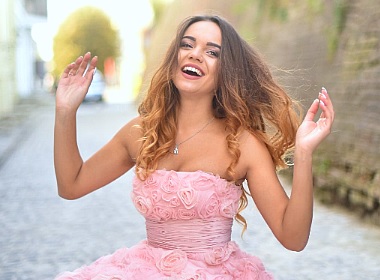 11 June 2017 marks the day that Ukrainians have been waiting for 9 years, since 2008. From today, Ukrainian women can enter Europe without visas. President Poroshenko announced in advance he would be personally counting down seconds to the moment when locals may cross the border to the European Union freely, at the boundary with Slovakia in Uzhgorod.
The regime comes into action from 00:01, according to time zones where states are situated.
European countries that open borders to Ukrainians today
Greece, Cyprus, Bulgaria, Romania, Lithuania, Latvia, Estonia, and Finland match Kiev's time.
At 01:01 further 24 states enact the regime: Austria, Andorra, Italy, Vatican, Malta, Germany, Norway, Poland, San-Marino, Monaco, Slovakia, Slovenia, Hungary, France, Czech Republic, Croatia, Lichtenstein, Switzerland, Luxembourg, Belgium, Spain, Netherlands, Sweden, Denmark.
Portugal opens at 2:01.
Iceland to join at 3:01 Kiev's time.
Greenland, a Danish territory, is the last border that opens to Ukrainians today.
Ukrainian visa-free regime with Europe begins
To celebrate the long-awaited news, the largest local international airline is holding a sale on 11 June, where tickets are priced from only USD $29. A return trip is only $58 for some destinations. Tickets are available for dates from 12 to 30 June 2017.
Georgia, another country of the former Soviet Union, was granted the same visa-free privilege on 28 March 2017. Moldova citizens enjoy it since April 2014.
But for Ukraine, it was a big challenge to gain the ability for citizens to visit European countries without visas. In fact, 33% of Ukrainians didn't believe it would be ever possible, during a poll in November 2016. It was the Holy Grail of Euro integration, the reason for Maidan revolution of 2013, and the promise of top officials, which they carried like a banner, leading their people forward. The largest country of Europe in terms of its territory, is now granted a simpler access to the continent and all it has to offer.
For international dating, it means Ukrainian ladies can visit European states at any time. They should have return tickets, book a hotel or have an invitation from family or friends where to stay, along with the required financial means to support themselves and a medical insurance, covering foreign trips. Visitors have no permits to study or work. Business trips are allowed, as well as crossing the border with tourist purposes.
This will certainly make contacts between Europeans and local women simpler. Knowing that gorgeous ladies you meet on Elenasmodels.com can board a plane and drop in to see you for a weekend is definitely something that helps to perceive your relationship as more real.
Locals team up for trips
Visiting Europe by car was possible before but now it's even simpler. At the moment, plenty of ads in Ukrainian online media offer assistance in taking locals to Europe by car. In this case, people don't need return tickets, only sufficient funds for the amount of days they plan to spend in Europe.
Citizens of Georgia and Moldova have little trouble entering the European Union. The percentages of people refused entry are negligible. The same situation is likely to settle for Ukraine, once the novelty wears off.
The documents and conditions of visa-free entry are the same as for tourist visas, which used to be needed to sightsee in Germany or France. Visa-free travel is permitted for periods not exceeding 90 days.
Visiting women in Ukraine
As you are probably aware, Europeans and Americans can enter Ukraine freely. Most men who are dating Ukrainian women choose to book a hotel but some couples have a relationship close enough that the lady offers her online boyfriend to stay with her, which definitely makes travel more affordable.
In short, international relationships with Ukrainian women are not any more complicated than with local girls, when you choose a trusted dating site like ElenasModels.com.
All women on EM can speak English, since all ladies in the countries of the former Soviet Union study a foreign language at school for at least 6 years. All girls know how to use an online translator or app, to make communication simple.
There are no translation fees or pay-per-message charges. Talk as much as you want through EM app or website.
You can share contact details, social networking accounts, phone numbers, email addresses, etc. We encourage direct communication!
Women's profiles are verified. Every profile on EM is manually approved by administration and checked prior to the publication. Responsible and experienced EM employees conduct personal interviews with female applicants by Skype and phone.
Are you still using PPL pseudo-dating sites where you are charged for every message? Don't be duped into paying for fake correspondence with impostors.
Genuine Ukrainian women who seek love and relationships don't enjoy long correspondence. They want to meet a real man and fall in love as soon as possible!