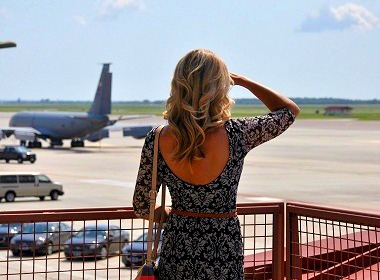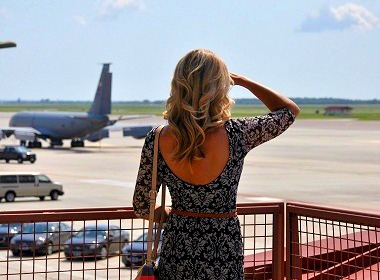 These tips for visiting Russian, Ukrainian girls were initially published on Elenasmodels.com Facebook page. Follow us on social networks to get quick access to exclusive offers and tips!
1. Start talking about your visit after 2-3 weeks of communication
It takes a long time to plan your trip. Start the conversation when you feel this connection might have potential. When you begin discussing a meeting, your relationship will feel more real for the lady than her chats with other guys. It will give you the edge.
2. There are 3 ways to meet
You can meet in 1 of 3 ways: (1) You visit her; (2) she visits you; (3) You meet in a third country (variant: you meet in another city in her country). Think: Which way would be the easiest for her? What option will allow you to impress the lady? The way you decide to organize your personal meeting will affect the future of your relationship.
3. Option 1—You visit her home town
This makes it the simplest for her but doesn't allow you much room to impress the lady (except for bringing gifts). It is her home ground and she feels safe and secure, which is a plus. Also, she doesn't need to take a vacation from her job. You can simply spend together time after work and weekends, one or more. But you don't know anything in the city and she might need to take care of you.
However, many young ladies will not travel to meet you, as they are concerned about their safety. If this is the case, visiting her home city may be the only option. Book your accommodation yourself through websites like Booking.com or Trivago—avoid hiring a private apartment for the first time you visit.
For the complete guide how to organize your visit, check VIP coaching for men dating Russian and Ukrainian women. It is a complex process and you need all the assistance you can find.
4. Option 2—She visits you
Most ladies won't feel comfortable with visiting a man first, unless you live in Europe and she already has a visa in her passport and vast experience of travelling before. If this is the case, she could jump on the plane and arrive tomorrow. But she would probably need money for the ticket. You can book a ticket and pay online, so only you can get the refund. This could be a perfect option for you to impress the lady and for her to get to know you.
However, it depends on whether the lady can get the visitor visa and if she trusts you enough. To give her assurance, show her copies of your documents (photo ID, passport) on Skype, make videos of your home and neighbourhood, send her your address. In other words, give her enough proof that you are who you say you are and she will be safe. Women are rather curious and they cannot wait to see how you live. This makes it an attractive option for them to visit you.
5. Option 3—You meet in a third country
This is how many of Elenasmodels.com couples meet and fall in love. The carefree environment of a new exciting destination makes it easier for two people to connect on a deep emotional level. You both can have a vacation and enjoy not only discovering more about each other but also see a new destination.
Popular places to meet include seaside holiday resorts in countries where Russian and Ukrainian women don't need visas. Most often men cover the lady's expenses for the trip. There are cheap tours from Russia and Ukraine to many international destinations with prices starting from as little as USD $150 (including plane tickets and accommodation) for the whole trip. This means, you only pay a few hundred dollars for her to be there, and you can have a nice vacation at the same time. This is why it is such a popular option among international couples.
6. You MUST bring gifts for her and her family
Arriving empty handed will make you appear as if you have no manners or concern for her. Gifts are essential to both visitor's and courtship customs of Russia and Ukraine. For the complete guide on appropriate gifts and advice check VIP coaching for men dating Russian and Ukrainian women.
7. You will be expected to pay for expenses during your activities together
First, she probably cannot afford to pay for out of home activities (the average monthly wage in Russia is around USD $530, and in Ukraine $200-300). Secondly, if this wasn't for your visit or meeting, she probably wouldn't be doing these things or eating out. Russian and Ukrainian women have to live quite frugally at home and save on out-of-home activities. To make sure your relationship goes smoothly, simply pay for all meals and activities when you are together. Russian men still pay for dates and there is no splitting the bill. She will be shocked if you expect her to fork our "her share" and may decide you do not like her.
8. Learn traditional courtship gestures
Opening doors for a lady, offering her a hand to push against when descending from public transport (buses, trams) or existing a car, holding the coat for her to slip into, moving a chair for her to sit down, etc—such "old school" gestures will show you as a caring and well-mannered gentleman. And a gentleman is what every Russian or Ukrainian woman dreams about! Instead of holding hands people in Russia and Ukraine use a "holding under the arm" ("pod ruchku") hand-touching connection. It's a nice gesture that you will enjoy.
9. Tell her about your feelings
You need to tell her what is your plan about the relationship before the end of the meeting. Otherwise, she will feel left high and dry.
Even if you do not intend to continue this connection, tell her openly about it. It's easier for a woman to cope with it when she can talk to you face to face.
If you decide to continue and develop the relationship, tell her how you feel and what is the next step: Meet again somewhere else, invite her over to visit you, travel to meet her family, etc. Some couples get engaged during the first meeting! (Of course, they chat online for months before that, see p.#1).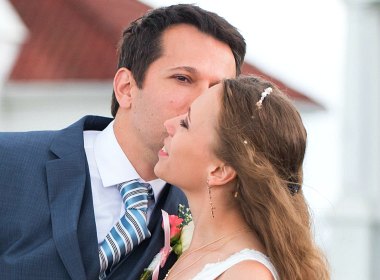 Read also: