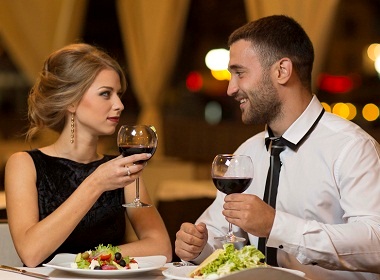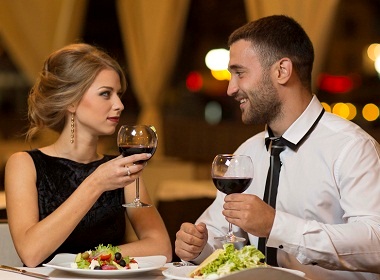 According to the Russian dating etiquette, men should pay for women. It seems strange to western people, but that's the way it is. Things have not changed yet and Russian men still pay for dates.
However, the dating rules are starting to evolve, even in Russia.
Do Russian men still pay for dates?
The majority of Russian women believe that men should take care of the bill on the date. It's a kind of a test: if a man can't pay for the dinner, how is he going to provide for the family? (The only goal of Russia's girls in dating is to get married and "create a family".)
A man should demonstrate that he is financially secure, reliable and ready to support. Girls from Russia like men courting them, giving flowers and gifts.
And if he does not want to spend money on courting his chosen lady, then he is "greedy" (the word Russians use for "stingy" or "cheap") and not a "real man". The rating of such a man significantly drops in a woman's eyes.
For this story I performed my own research and asked my Russian female friends and acquaintances who should pick the bill during courtship. Most of the girls I asked admitted that usually guys paid for them on dates.
One of my friends, Yana, 26 years old, never married, says: "Our society dictates that a man must pay for the expenses during dates. This is how a man demonstrates to a girl his reliability." She states that nowadays Russian women work a lot and could pay for themselves, but this rarely happens, as it's not viewed as culturally appropriate.
Another girl, Maria, 28 years old, married, is convinced that a guy should be the one who pays the bill. She states that a man is a conqueror and a provider. She even describes how a woman is supposed to behave. The girl should not show to the man that she likes him. It's a kind of a game. The woman opens her feelings several dates later and a man is supposed to pursue her during this time. Maria believes that men do not understand what is going on. She is confident that the fact that a girl doesn't show her interest in a man should encourage him to pursue her harder.
Perhaps Russian men like to play their role. They also think that a man must conquer a woman, otherwise the game's not much fun.
The third friend of mine, Katya, 24 years old, single, is even more complicated. According to her point of view, a man should pay because it is him who wants the woman. She points out that it's better when a man's feelings are stronger than the girl's. Her idea is not really clear but again the point is that the man should be the one to pay, make the first step and seduce the woman.
The recent studies show:
73% of Russian men and women believe that guys should pick the check. It proves that a man is considerate and generous.
4% of respondents say that the bill should be split.
The remaining 23% state that men and women should pay for their part of the dinner.
It should be noted that during the last few years the new trend has been emerging. Russian girls and men grow used to the option of splitting the bill, especially in big cities like Moscow and Saint Petersburg.
An expert in etiquette Irina Novikova states that in the modern society it is acceptable when a man and a woman share expenses on a date. But if the woman's income is much lower than the man's, the guy should cover the expenses.
Russian men seem to be eager to split the bill, journalist Arina Holina reports. Gentlemen ask a reasonable question: if a woman wants to be independent, have the same rights and build a successful career, why can't she pay for herself?
"Why should I pay?" Russian guys ask in forums.
The new dating ethics are emerging, Arina concludes. "Finally, they [men] could evaluate profitability of feminism," she states.
Paying for dates and trying to appear generous puts a big hole in a guy's budget. Even if one earns more than an average salary (100 thousand rubles or USD $1,300), it's still too pricey to pay for two people constantly, men complain.
Dates would cost a man from 30 to 100 thousand rubles a month ($330-1300), Arina calculates. Let's remember that an average Russian salary is only 31,000 rubles, which means an average man cannot afford to pay for his date and keep it up for even 30 days, it would take all of his income.
Russian women dream of a man who would pay not only for her but for a group of her female friends. "If I sit in a bar with my girlfriends and my man joins us, he should pay the bill," one Russian woman mused. Arina notes that this particular lady never had a boyfriend who behaved this way. In fact, she never lived out of a man, earns her own money and has her own successful career. But such is the dream. The prince on a white horse aka the man who opens his wallet unconditionally, these ideals are still the dream of a modern, sophisticated, confident Russian girl. Well, the white horse can be replaced with a white Porsche.
Maybe this is why Russian guys and girls settle in relationships much quicker than people are accustomed to in western countries. It's simply too expensive to go on dates for a guy who is paying. Once a couple gets serious, they drop external entertainment and mostly spend time together at home.
Are Russian girls materialistic?
Funny enough, Russian girls are really not materialistic. It's just the notion of "throwing everything in to win the love of his sweetheart" that dictates the strange choices of prospective candidates that would be certainly approved by local females.
The song encompassing this idea is "Million of scarlet roses" by the diva of the local pop scene, Alla Pugacheva. The storyline: A poor artist sold his house to purchase 1 million of red roses to throw to the feet of his beloved singer. How romantic is that? Unfortunately for the hero, he lost: The singer rode a train that took her away. But as the song holds, "there has been a million of roses in her life", which means, the artist won by creating an unforgettable memory for his idol for the rest of her life.
Point being: Spending money on a girl "unconditionally" doesn't give you an advantage or the girl, just the tick on the list, "He's not greedy". It doesn't make her like you. You need her natural affection for her to say, "Yes".
Simply speaking, you need lots more than money to win her heart. But adding your advanced dating strategies to romantic spending notions could create a quick shortcut.
If you visit just for a short time, maybe it's easier to give into this fairy tale notion and pay a large bill for a group of her girlfriends to prove your worthiness and generosity and get unanimous approval? If the signals are there and you are confident she really likes you, this could be a shortcut that pays out rapidly.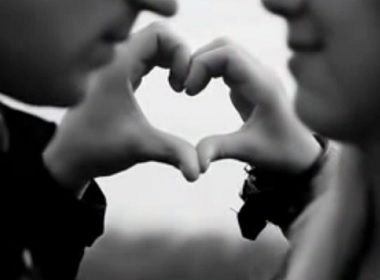 Read also:

Share this article