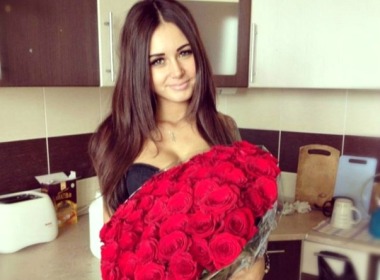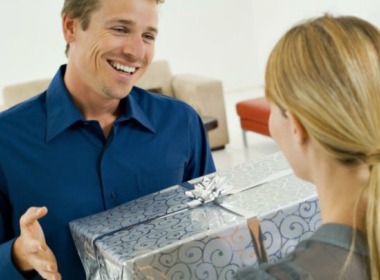 Slavic girls have a peculiar relationship with gifts. Let's get some insights into this culture of gift-giving and its replications for dating Slavic ladies.
Slavic Culture of Gift Giving
People from the countries of the former Soviet Union follow the custom of bringing a small gift when visiting someone's home.
I remember my grandmother always bringing pies or fresh bakery when she visited. Usually she would make pies herself but sometimes if she didn't have the time, she would just buy fresh delicacies at the local bakery. Coming to a private home empty-handed was considered rude.
Visitors would usually bring a souvenir for hosts. When traveling, a person is expected to bring small gifts for close family members and friends back home. Not bringing back a gift from a trip means you didn't think about them during the time away — you don't care about them, and it may cause a relationship strain.
My mother always buys ridiculous amounts of souvenirs for everyone she knows back home, so as not to offend anybody on her return from the trip to visit me in Australia. She purchases as many as 30-40 souvenirs for acquaintances and several more expensive gifts for family members. Fridge magnets, small soft toys, T-shirts, cheap jewellery are the types of souvenirs she buys for presents.
Gifts in Dating
There are multiple training courses that teach Slavic women how to snap a man.
Since there are significantly more women than men in Russia and Ukraine, finding a guy to commit to her is an important task for every single girl. Not having a partner is a sign that there is something wrong with her, while having a committed boyfriend or husband elevates a lady's social status.
Gifts are an important tool for women to determine the quality of her connection and level of the guy's commitment: The more he invested in a relationship, the higher is his perceived commitment to their connection.
The biggest concern of Slavic girls is to be dumped by the guy, once she succumbs to his charms. It happens fairly often and this is why girls feel they need to have at least benefited materially from the connection, to "save the face" and maintain their feelings of self-worth.
Because Russian and Ukrainian girls are crazy about getting married, it is a usual trick of local Don Juan's to describe their desire to "create a family" in order to seduce new victims. For a girl trying to find a committed partner, it's hard to determine who is serious about having a future with her and who is not.
This is where gifts help to make a judgment. The size of a man's investment in gifts is supposed to demonstrate his commitment.
Russian contestant in Miss Universe 2015 19-year-old Vladislava Evtushenko was telling other national winners in one of the videos: "Russian men always give flowers."
The winner of Miss Russia 2015 22-year-old Sofia Nikitchuk had reportedly gave in to advances of her biathlon champion boyfriend Andrey Naumov, who was 14 years her senior, after a 2-month siege of gifts, restaurants, and trips away, according to KBR.ru. However, the pair parted ways once Sofia won the coveted title and moved to Moscow to prepare for the global beauty contest (she was very close, coming second in Miss World 2015).
The rule of dating, however, is the pressure by a man (and never requests for gifts by a woman).
Don't get confused: If she has to tell you what to do, by girls' standards, it doesn't count. It is only what you do yourself without a slightest hint from your beloved that gives you brownie points in the courting ritual.
The Downside of Gift Giving
However, the fact that a girl accepts a man's gift doesn't mean she considers him as a suitable partner. In Slavic tradition, it's viewed as acceptable for a girl to accept invitations and gifts and have no desire to be with the man.
Slavic girls believe that they may not like the guy at first and fall in love with him later, and this is why it's worth to keep going out with an insistent admirer.
The guys, apparently, believe that girls simply play hard to get, and if he pushes harder, he will get through eventually.
In the meantime, the accumulated score of gifts and expenses for meals and entertainment becomes an important factor in the girl's decision to let the guy get something in return. If he keeps pushing, sooner or later he is likely to get through all the bases.
It's Not The Gifts But Time Together
However, it would be wrong to assume that gifts changed the woman's mind about a man.
When young people are close to each other for prolonged periods of time, the usual hormones kick in and basically inevitably create the chemistry of love. This is why there are surprisingly many stories of married women about them not liking their future husbands at first but falling for them later.
However, this happens in situations where the girl wasn't initially into the guy.
If the girl likes the guy, she will feel weak at her knees desperately wanting to experience melting in his arms. If the guy knows what to do, there is no need for gifts and extravagant spending. He can simply look her in the eye, take her hand, and she will follow.
But such instant attraction gives her no surety that he will stick around. Torn between feelings and rationality, as girls mature, they learn to discount attractions and follow the proven path of encouraging a man's investment into her through gifts.
The Infidelity Factor
The high rates of infidelity and promiscuity among Russian males created the culture where girls have to allow a man to be close enough to want her, and at the same time keep him at arm's length for as long as possible in order to ensure his future commitment.
The aforementioned women's trainings tell Slavic girls that if a man arrived to the first date without flowers for her, he should be immediately discarded if she wants a committed partner. Certainly, it didn't take long for Russian seducers to learn it, and now guys constantly give women flowers. Candies and perfumes are popular for follow up dates.
The first question girlfriends ask a woman about her new suitor is usually, "What gifts did he give you?"
There are even special trainings teaching women how to get expensive gifts from men. Remember, accepting a gift doesn't mean the girl wants to be with a guy, she merely allows him to court her.
The Cultural Norms
Slavic girls believe it's better to be with a male who really likes her, even if she doesn't really like him: At least, he won't leave her.
But in reality after a few years, even if he managed to push through, she is likely to fall out of love, since the initial chemistry wasn't there.
Because she doesn't love him, he cheats on her, and it all spirals down. The relationship deteriorates and everybody blames the other party. But what else to expect if the initial affection was purchased by gifts?
The whole Slavic (Russian/Ukrainian) courtship model leads to the outcomes where both men and women learn to feel more comfortable in relationships where they are the least invested emotionally. It is a game to make the other person invest more.
The higher is the monetary value of gifts you gave to a Slavic girl, the more in control of the relationship she feels.
At the same time, the longer is the siege, the less attracted, obviously, she is to you, and the higher is the chance that one day this delicate balance may be easily broken.
The faster she gives in, the higher is the level of her attraction to you and the chance for a successful long-term relationship.
Invest in Yourself, Not in Gifts
Smart guys quickly learned that by investing in themselves (and thus making themselves instantly more attractive to women), they can substantially reduce the need for an investment in gifts: A guy who is well-dressed and drives an expensive car is perceived as a potentially generous lover, who is capable of large investments.
Other guys buy presents that are expensive to fast forward the relationship: For example, he can tell the girl he bought a car for her, while it has been simply on a temporary lease. Once boys get what they want, they move on: It is the game of hunting prey that they like to play.
Slavic girls become increasingly disheartened and lose the ability to judge the quality of their connections. It is with this lost  barometer of relationship's potential stability that they come to international dating sites determined not to be misled once again.
Attitude about Gifts as The Indicator of a Girl's Sincerity
The difference between sincere girls and players is their attitude about gifts.
Players chose men who are the least likely to be attractive for other women and openly ask for gifts, starting small and asking for more and more.
Sincere girls don't ask for gifts but are extremely excited to receive them, because it proves to them that you are interested.
However, if she really likes the way you look and behave, she doesn't need any gifts to feel attracted to you. This is why in local relationships in Russia and Ukraine there are seldom long courtships full of expensive entertainments, meals, and gifts: If the guy and the girl like each other, it progresses to a committed relationship quickly.
And certainly, if a girl asked for gifts, local guys would tell her get lost. This is not how the hunter-prey game works: The prey runs away and the hunter pursues her, not the other way around. This is why any girl asking for gifts is a player.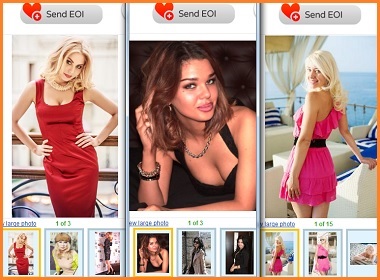 Read also: