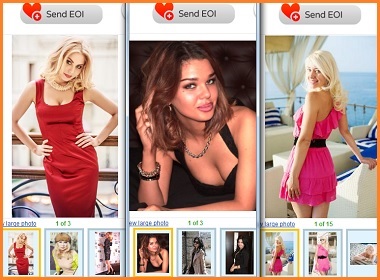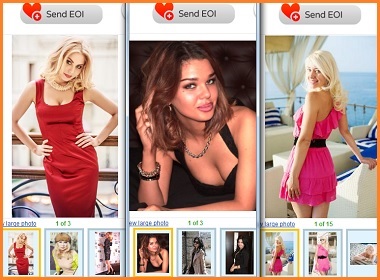 On this website we often talk about Slavic women, but the term itself may not be clear enough. Let's delve into the history of Slavic people and find out where they come from, and women of which countries belong to this genotype.
Slavic women of different nations
The major and best known Slavic groups are Russians and Ukrainians. Both these nations are from the former Soviet Union, as well as less known Belarusians.
Other Slavic people are:
Bosnians
Bulgarians
Croats
Czech
Macedonians
Montenegrins
Poles
Serbs
Slovaks
Slovenes
Since recently dating sites featuring Eastern European women from the former Soviet Union are using the term "Slavic" more often, trying to avoid any national differentiations.
The reason for that is in the current Russian-Ukrainian conflict, which drove two former long-term allies thousands miles apart. (You can read more about it here.) Because of these latest changes, it would be wise for a man dating a Slavic woman to find out first which nationality his sweetheart belongs to, as any confusion may cause an unintended distress.
Typical appearance of Northern Slavic women includes round face, small nose, blue eyes, light hair, fair skin, and plump lips. Southern women typically have darker complexion. Slavic women from the ex-USSR are convinced that they are the most beautiful females in the world, and this is why so many foreign men wish to find a girlfriend in their countries.
Today's Slavs
The history of Slavs as an ethnic group has its beginning at around 6 century in Eastern and Central Europe. Today Slavic nations occupy over 1/2 territory of the modern Europe.
East Slavs:
Russians
Ukrainians
Belarusians
West Slavs:
South Slavs:
Bosnians
Bulgarians
Croatians
Macedonians
Montenegrins
Serbians
Slovaks
Slovenes
The most sizable communities of Slavs are Russians (150 million), followed by Poles and Ukrainians (around 57 million each). There are about 12 million of Serbs and the same number of Czechs. The smallest Slavic nation that has its own country is Montenegrins, with only 750 thousand population. In most countries women outnumber men, with Ukraine and Russia having the worst gender ratios of males to females (85/86 men to 100 women).
There are also Slavs that don't have their own states:
Lemkos
Gorani
Sorbs
Kashubians
Moravians
Rusyns
Most Slavs practice Orthodox Christianity (predominant religious confession in Russia and Ukraine), also there is a sizable proportion of Catholics (Poles and other West Slavs).
Historically, the strength of Slavic nations changed from era to era, with Czechs dominating around 10 century, Poles in 16 century, and Russia being the current power broker.
In 1878 there were only 3 Slavic states, which included Russian Empire (counting both Russia and Ukraine), Montenegro, and Serbia. Bulgaria was a dependent state of the Ottoman Empire. After the second world war, all Slavic countries became a part of the Eastern European block led by the USSR.
The historic commonalities from these times between Slavs keep breaking down: at first independent Eastern Europeans states distanced themselves from the USSR following Perestroika (Reformation) in 1986 through the series of revolutions, and then the Soviet Union broke down in 1991. If at first relations between the former Soviet republics were friendly, today the largest 2 allies, Ukraine and Russia, have the worst relationship in their history since the medieval times, and other ethnic Slavic states supporting either side in this conflict.
Slavic languages
Some Slavic languages use Cyrillic alphabet, others use Latin. Predominantly Catholic nations use Latin, and Orthodox ethnicities utilize Cyrillic.
Before the collapse of the Soviet Union, most Eastern Europeans could speak Russian, which was taught at schools. For example, German leader Angela Merkel speaks the language.
Belarus has 2 official languages: Belarusian and Russian. Today's Ukrainians can still speak Russian, but citizens of Russia rarely speak other Slavic languages. For other Eastern European nationalities English became the uniting language, many also speak German.
Slavic girls on Elena's Models share the knowledge of Russian language, as well as know at least one western language (usually English, sometimes German, French, Italian, or Spanish), as foreign languages are taught at schools as a part of compulsory curriculum.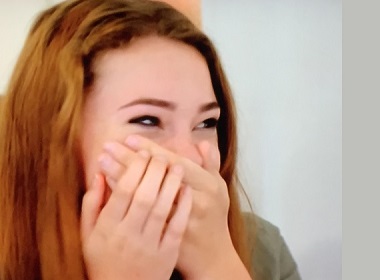 Read also: