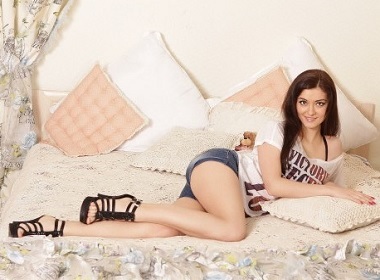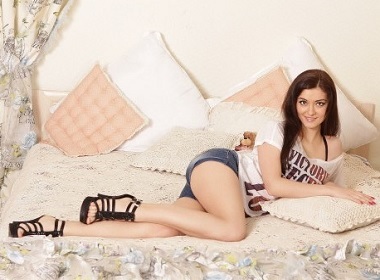 A couple of days ago I had an exciting discussion with one of Elena's Models male members, who enquired about whether Slavic women were willing to contribute in a marriage.
My response to him was that at their home countries the majority of Slavic ladies work, however, they aspire for an ideal of family life where the husband provides for his family, and the wife stays at home, taking care of the household and children.
I gave him statistics about percentages of females that work in Russia, USA, UK, and Australia (about the same, 62-67%), and told him that my Slavic girlfriends living in Australia were mostly employed or running their own businesses, although it would be unlikely that a woman could start working immediately on her arrival to a new country.
Regardless of what I was saying, he was insisting that Slavic girls "should" learn the values of the countries to which they wished to immigrate, and that in his country (Norway), women worked as much as men (he was right, in Norway female employment is 74%, which is higher than the world averages for countries of the developed world). Although it's not such a dramatic difference with Russia, where 65% of females hold paid jobs (see OECD Better Life Index).
Slavic women who seek partners on dating sites vs. immigrants
What was interesting, he started talking about the wife of his friend, who was Slavic. In his words, she immigrated from Russia because "She was determined to get out of the indoctrination of her own country… and make a career for her self". "She is now living in Norway and work for a big accounting firm." (sic)
This fact made it more understandable, why he wanted to find out whether his new Slavic girlfriend (and potential wife) will be interested in working. His friend's wife is probably earning more than him, and he thought it could be cool to find a woman like this — pretty, smart, and a provider.
Newsflash — there are scores of Slavic males that live on their wife's or girlfriend's earnings. Slavic women have a habit of devoting themselves to their families, and many have had an experience where they had to be the sole provider (myself included). No different to western women, who also do the same for their families and partners. Let's not point fingers.
But if a Slavic woman is taking the risk of seeking a partner overseas, this is the last thing she wants to happen. She needs assurance that she will not be forced to work in a foreign country where she doesn't know anything, and maybe cannot get a good job because she doesn't speak the language — she wants to know that her future partner will be able to provide for their family.
Difference in motivation
It is habitual for westerners to believe that Slavic women primarily seek partners abroad to escape harsh economic realities. I keep saying the primary motivation is different (which is an important distinction if you want your relationship to work), but it seems to fall on deaf ears.
Slavic ladies who immigrate on their own do it to attain "a better life", "escape poor economic conditions", "advance their careers" etc.
Slavic girls who join dating sites (instead of filing an immigration application) do it because they want a "loving husband", "strong and happy family", and "lovely children".
Both categories seek to become happier, just the definition of what happiness primarily means is different.
The women who seek partners on dating sites follow Slavic values of trying to find happiness by becoming a Mother and a Wife. They love their countries. They are rather scared of immigration. They do not intend to make a career overseas, or do anything except supporting the husband in his career, and in return providing him a happy home, bearing his children, and looking after him the way only a loving wife can. They just want to "love and be loved", and "raise happy and healthy children".
For them it's an absolute ideal of what a woman's life should be. This is Happiness, as she defines it. Even if a woman has a professional career in Russia, Ukraine, or Belarus, her primary motivation in joining a dating site to meet a partner is not to get a higher pay when she immigrates, but to have a family. Her motivation is not financial but social, in accordance with her "traditional family values", which are being heavily promoted in the countries of post-USSR.
Dean from Australia wrote about his experience:
"My experience over about 8 years is that the Ukrainian woman would be over the moon if her husband to be came to live in Ukraine instead of leaving her family and coming to Australia. I think the story that many people believe in my country that everyone wants to come and live in Australia is just simply fantasy, people love their country they come from in spite of the hardships. Other countries that have the same fears should travel to some of the poorer countries and see how much happier they are in spite of their difficulties, much happier than their wealthier country, I have spoken often to many Ukrainians about some of Australia great benefits, not one of them has said I would like to live there. Ukrainians love Ukraine!"
Vice versa, the Slavic women who immigrate on their own, have a strong desire and drive to make a career and get higher wages, attain monetary rewards. They may disagree with values that are promoted in their home countries, and adopt western values already before their migration. Their primary motivation is financial, not social. It's not better or worse, just different. But from the point of view of western values, it's much more understandable. Of course, everyone wants more money, this makes sense — rather than the vague idea of "woman's happiness is in her family". She is just trying to get an easy ride, what else?
If you want your Slavic wife to work
If you tell a Slavic woman who is looking for a partner online that you expect her to work, she will think you are trying to make her a slave and cannot provide for yourself. Even though there are enough women on dating sites who would like to work when they move to a new country, they would see such statements as a warning sign, and may avoid you.
They would prefer a man who said, "I don't mind whether you work or stay at home, as long as you are happy." A career orientated woman would feel comfortable both in the fact that you are able to support her when she has a child (this is why she is on a dating site — she wants a family!), and that you will be OK if she wishes to work.
In post-USSR countries women have a 3-year paid parental leave to look after their newborn children. The parental leave can be also used by the father, just as in western countries, although usually mothers will stay at home with young kids. The woman's position at her company (if she worked before) would be preserved for her for 3 years, so she could return and continue working.
Most Slavic females believe young children are better off being looked after by the mother, and would be shocked if you asked them to start working when a child is only 9-10 month old. Unless the toddler is looked after by a trusted family member (grandmother, aunt, etc), they would not feel comfortable sending him or her to a day care before the age of 2.
Most professional women who are used to working will feel empty and unfulfilled if they don't contribute or do something. She may be happy to stay at home initially, but it will become boring after a while, if she is used to utilizing her mind and skills, and achieving goals.
However, initially, when you are talking on a dating site, women have no idea about life in your country and whether her skills will be in demand, what kind of job she can get, will her level of language be sufficient, will her qualification be recognized, and lots of other things.
She doesn't even know which country she will end up residing in, if she is successful in finding The Man of Her Dreams with whom she can find her ultimate happiness by being a Mother and a Wife — because that's the purpose, not getting a better pay than she earns at home.
At the end, both female immigrants and women joining a partner in another country through a romantic relationship usually arrive to the same destination, where they have a family and an occupation in their new social system. They just use different routes.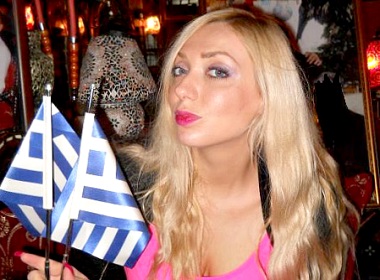 Read also: