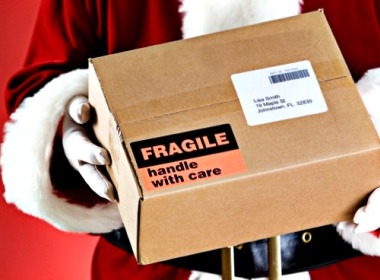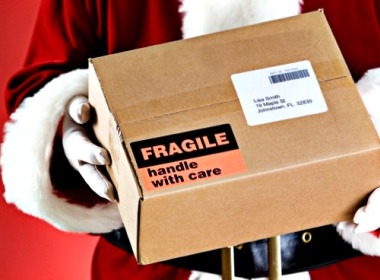 You still have time to send gifts to Ukraine for the upcoming holidays. Check the options below for gift delivery services that will bring the present to your special friend's door, or send her a money card to purchase something she really wants. Don't discount postal services and registered mail, which work rather efficiently these days, couriering parcels worldwide.
Let's look at the best sites to buy and send presents to people who live in Ukraine. Fortunately, there are lots of services that provide express delivery to Ukrainian cities, including Kiev, Odessa, Kharkov, Lvov, and other destinations. It only takes 3-7 days after ordering online from the USA or UK for your present to be delivered to the addressee. Pay from the comfort of your home and pick the items you like. The international companies will take care of your gifts and save you time.
Courier delivery
Best for non-perishable, non-breakable gifts valued under $100
You can send a gift that you purchased at home via your local country's postal delivery service (international courier), this works the best in Ukraine. The parcel will arrive within 7-10 days. The next one by reliability is DHL. Fedex and UPS didn't score high in the opinion of people who tried them: Some users reported that their parcels with presents sent to Ukraine were hanging at customs for a long time or even had been returned to sender.
Courier delivery services:
Postal service (USA Post, Australia Post, NZ Post, etc — through your local post office)
DHL
Fedex
UPS
Limit the value of presents to no more than $100 — perfect for handmade gifts, books, cards, photos, or souvenir T-shirts. If the value of the present is over $100, the receiver will be required to pay the customs duty, which may exceed the value of the gift and needs to be paid in cash.
You can also send a parcel by registered mail, which will arrive usually within 2 weeks and the cost is cheaper than courier delivery. The postal office in Ukraine will send a docket to the lady's home advising that there is an item for collection. The parcel must be signed for. The receiver needs her identification document (local passport). While it may not sound the most romantic thing to do, but it has its advantages: The lady can receive it at any time, and doesn't have to wait at home for the courier.
Ukraine is a country that has some of the highest delivery service costs from the USA, Australia, or New Zealand. However, the costs of sending something nice just for the fun of it through the postal service is cheaper than with using online gift delivery sites to send flowers or gift baskets. Sending parcels to Ukraine within Europe is cheaper than from other continents.
Online shopping sites
With Internet retailers extending their reach every day, you can even request a delivery from a European-based online shopping site to an address in Ukraine.
Check the list of countries where they deliver and see if Ukraine is on the list. Find out if you can purchase a gift to be delivered internationally; many online retailers won't have a problem. Just remember about the custom duties for gifts valued at over $100.
Best online gift delivery sites
GiftsNIdeas (http://www.giftsnideas.com)
This site offers gift baskets filled with various edible luxuries:
chocolates
boxed candies
toys
flowers
coffee and tea
vine
whisky
The baskets look presentable and lavish. There are several hundred items to choose from. Pick whatever your loved ones may fancy!
Think of your budget when choosing the options. There are various price levels that you may be able to consider, from cheap to medium and up. There is no separate delivery charge for purchased gifts, it's already included in the price. Your investment may be as little as 50€, 100-200€, or over 200€.
Payments are accepted through PayDirect and PayPal, which have high security protection, to assure your piece of mind. Simply add selected products to the card and then proceed to the payment interface.
Gifts to Russia (http://www.gifts-to-russia.com)
Even thought the site's name mentions Russia, it also provides gift delivery to Ukraine and a dozen of other countries. The prices vary.
Pick the category by your budget.:
under $75
$75-100
$100-150
$150-250
$250-350
$350-450
$450-550
over $550
It offers the broad variety of gifts by type. Prices are in US dollars.
Most of the gifts are in the range of deli produce or food items: cheeses, vines, chocolates, etc. You can put together items from different groups. For example, the gift set may include "fruit, vine, chocolates" or "tea, coffee, nuts". The gift packaging is available for any event: Birthday, Christmas, New Year, St. Valentine's Day, or any other anniversary or occasion. For the special woman or man in your life there are cosmetics and fragrances.
Ukraine Gift Delivery (http://www.ukrainegiftdelivery.com)
Thinking about ordering a gift for you girlfriend or fiancée? This site offers sets as well as individual items.
The assortment includes:
perfumes and fragrances
flowers and arrangements
chocolates and candies
jewellery
Prices start from $20 and extend over $300 per item. If your selected gift costs over $100, the site offers free delivery.
7 roses (http://www.7roses.com)
This site offers predominantly gifts of flowers, the icon of romance in women's eyes.
Flower arrangements could be put together by scent or colour, or pick some blossoms that create a colourful symphony. Girls love flowers and the men who gift them.
The meaning of flowers:
Roses – love, passion, and romance
Lilies – purity, honour, and wealth
Cloves – innocence and loyalty
Pink and white tulips – spring and beginning of something new
Women's sense of smell is more developed than men's, scientists say. Maybe this is why women are so in love with flowers.
Sending money as a gift
Instead of bothering with MoneyGram or Western Union, send a PayPal card in her name. She will be able to withdraw funds. The costs of sending money is much lower (only 1%), and she will be able to receive it by withdrawing from an ATM.
This may be the most appropriate present for women who work as teachers, medical personnel (including doctors), or government employees.
Women of these occupations have rather low salaries in Ukraine and she would appreciate $50 in financial assistance more than a bunch of flowers for which you have paid $150.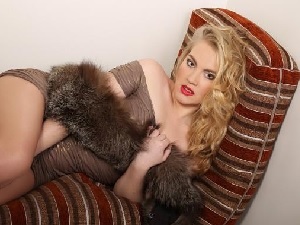 Read also: