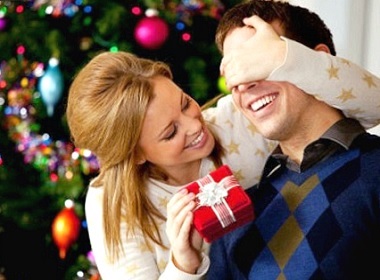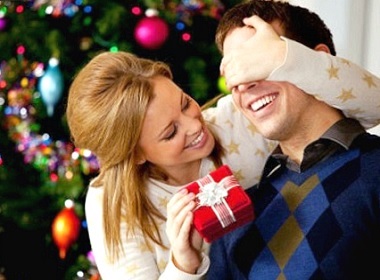 It's just a couple of weeks until Christmas, and we decided to find out what our members want Santa to deliver for them on the big day.
Online Poll: "What do you want for Christmas? (Tell us what you would really like.)"
We asked Elena's Models members what they would like to have for Christmas. The question wasn't formulated specifically to ask what kind of present they would like to get, so that we could gather precise responses.
Unsurprisingly for members of a dating site, the majority of respondents said they wanted to find love, soul mate, a family, a husband or a wife.
The word "love" is clearly in the centre of the word cloud graphics that project the most frequently used words.
Quite a few members wrote that they wanted peace and happiness for others.
Among gifts requiring financial input, travel was high on the list of wishes by women: There were desires to visit many European countries and even a vacation in Asia. Jewellery and specifically an engagement ring were also popular among women.
Among material presents, iPhone 6s is definitely a thing that many girls dream about, as well as chocolates and flowers.
Some of women's desires were more outlandish: a Ferrari, a new apartment, a car, a mink fur coat, and even 1 billion dollars.
Now you know what women want for Christmas!
Guys also wanted mostly to find a woman of their dreams or a girlfriend, but some expressed desires for a jetski, a car, a dirt bike, a box of Cuban cigars, or a boat full of money. Men were in general less eccentric in their requests than women.
To all the participants: Thank you. (320 people submitted their answers.)
To the people who are seeking love and a partner: I will submit your list to Santa, and put in a good word for you. We'll see how it goes.
To the ones who want material things: Start working harder. It can be bought.
To the few guys who complained about pop-ups with the survey: You missed your chance to ask for something you could get. I think you may be concentrating on wrong things, while you are on a dating site. Your mind is certainly not in the Christmas spirit as yet. If you are to get what you want from Santa, you at least need to know what it is!
What Women Want for Xmas:
Love
To love and be loved
Real love
True love
I want to have a family
Find my soul mate
Man of my dreams
Peace on Earth
Kids
Husband
Marriage
A magic meeting
To be happy
Things Women Want as Christmas Presents:
Large candy bouquet
Big box of chocolates
Many flowers
Beautiful jewellery
An engagement ring
Cosmetics or perfume
Vacuum cleaner
Watch
Chanel boy bag
iPhone 6s
Shoes by Christian Louboutin
Computer
Mink fur coat
Gucci flip flop
New apartment
Nice house
1 billion dollars
Diamonds
Gold necklace
Ferrari
Vacation in Asia
Trip to Vienna
Travel
Swim with dolphins
Visit Christmas markets in Europe (Germany or Hungary)
I would appreciate any gifts (new skis, spirits, red wine, fruit basket)
What Men Want for Xmas:
To meet this really special someone
Meet the girl of my dreams
My life partner
Be in a committed relationship
Family
Spend a quiet evening with my woman
A wife
A girlfriend
Prosperity with family
A date with a beautiful lady
A divorce
Russian bride
A woman that will love me unconditionally
A supper with a special lady
Everyone to be happy
Things Men Want as Christmas Presents:
Jetski
Dirt bike
60″ TV
A new car
Jaguar coupe
BMW
Box of Cuban cigars
Trip to Ukraine
A boat load of money
Read also: