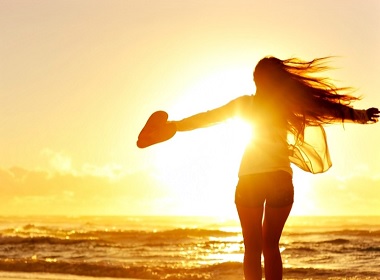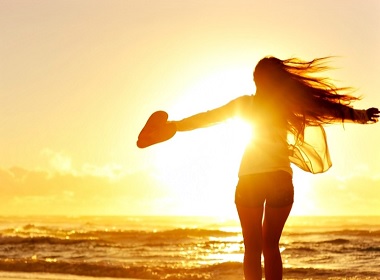 News about online dating in Russia — today large numbers of people meet online through social networks and sites for singles. In response to my article in Russian about why Internet dating was no longer a strange way of finding love, I received dozens of stories from people who said they met their partners online.
Some of them found a partner in the same city, and others had a long distance relationship before they got together. Just like in any country of the world today, it's no longer big news for Russians when a bride and a groom at the wedding talk about their first impressions when they saw each other's virtual images online.
Below are only some of the tens of stories that I received from Russian women reading my blog in response to the post "I don't believe in Internet dating" (since my blog is freely accessible online, not only women from Elena's Models are reading it).
10 Russian Women Share Experiences of Online Dating
I agree that there are fears, and I think all people have them. I also was skeptical about such introductions until I met my boyfriend this way. We are together for already 3 years, and I have never dated a man better than him. My girlfriend recently got married, after she found a man on a dating site. Yes, she was looking for a while, but for the ones who have this goal, I think everything will work out!
Elena:
I think that life-changing meetings could happen anywhere, as well as empty and meaningless. One of the girls I know found a French man online, got married and lives happily. But here [in Russia] she had problems in her dating life.
Aurora:
I can confidently say that Internet introductions work — my cousin met his wife on a dating site, they live together and are expecting their first child, and they are very grateful to Destiny that they found each other one night in an online chat. And this is not just one case. My aunt is from Moldova, and her husband is from Portugal, and they live happily.
Olga:
About Internet dating I can say that this is how I met my husband. I registered just out of curiosity, and I didn't think I would find my Destiny. Of course, I haven't found the right person from my very first attempt to communicate, there were some rubbish people as well. But now I can confidently say that there is a real chance to connect with your match online.
Svetlana:
Internet introductions are a real opportunity to find your love. I believe in online dating, and I know it is possible, because I am one example of how it works. My husband and I connected on a dating site, and we are together already for 4 years. I am so grateful to Destiny that we found each other, because we are expecting our first son very soon. So, don't worry, register, communicate, meet. Maybe your second half is looking for you online.
Alina:
I can also say with full confidence that it is possible to find your second half online, because it is how me and my husband met, just purely by chance, and we are now a family, and we are very happy, and I also have lots of friends who got together with their husbands online, although fears were there as well, but not for long, until the first real meeting, and then all fears disappeared by themselves.
Victoria Evgenievna:
Internet dating is not something scary for a long time already, not something extraordinary. Such introductions are very convenient and safe. Thousands of people find friends and love. I am one of them. 🙂
tash_22:
There is a saying, all good girls sit at home. So, how do you meet men and create a family. I was watching skeptically for a long time how my friend was flirting on a dating site. Then I was listening about the great guy she found there. What's funny, they live in the same area, and use the same route to get to work. They are happily married for 7 years. I also had a relationship and lived together with a man I met online.
Alena:
My girlfriend also didn't believe in Internet dating, and now she is married and lives in the USA. She is from Ukraine. She also was worried that she may be scammed or lied to. And he was a wonderful man. She is now remembering with a smile that she didn't believe in Internet dating. She has moved to the USA, and has 2 lovely children. What a happy story this one of hers.
Ylla:
I also didn't believe in marriage through Internet. But my best friend met a German guy and lives in Munich for already 4 years. She is happy, visiting home twice a year, and still so joyful she found her happiness.
As you can see from these 10 stories by Russian and Slavic women, there is hardly a person in post-USSR countries that doesn't know someone who hooked up online, and is now in a long-term relationship or marriage. Stories of successful dating outcomes are just regular news today, not something extraordinary, as it was 15-20 years ago, when we believed that connecting with people online was just for weird geeks.
Join the scores of successful couples that took the leap of faith, and stepped into the exciting world of communication with hundreds of people that seek the same things you do — love, joy, and happiness!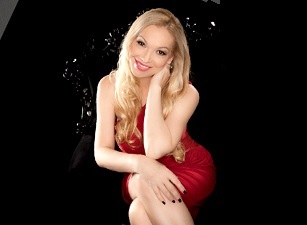 Read also: