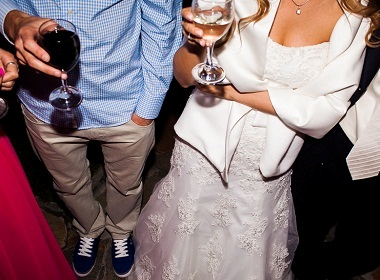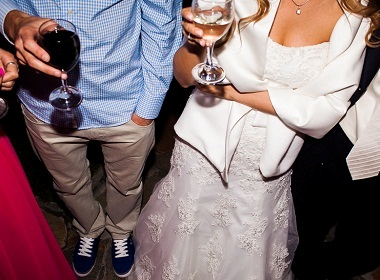 Express marriages in Ukraine are available since 2016. The process is similar to Las Vegas style weddings: Come in and put a ring on your beloved right away. Yes, you can marry a Ukrainian girl you visit right on the spot!
Imagine that: Start communication on a trusted dating site like Elena's Models, develop your relationship via frequent (and free) Skype video dates, keep in touch through daily texts via mobile (directly with your lady), and then, if you feel there is enough chemistry, you are able to arrange a marriage ceremony during 1-2 weeks you spend in her home town when visiting. This is how quick and effective it is to find a wife through a serious dating site where women seek a committed partner. Certainly, you are able to spend enough time communicating before making the decision to get married.
In Ukraine, it is considered perfectly acceptable to start dating with the intention of a serious relationship and common future. Moreover, women perceive serious intentions as honourable, as compared to a casual approach by a male.
"Men are not serious", women on Elenasmodels.com frequently complain. They want someone who thinks of a lifetime partnership from the start. Ladies feel disheartened when a man fails to state he wants to find a wife, get married, settle down, and have kids. Guys who openly admit they want to meet a woman to marry, are much more successful.
Find out how much does it cost to wed within 24 hours and what documents are required for foreigners.
Express marriage in Ukraine
Over 6 thousand pairs have already taken advantage of this service since its introduction in mid-2016, about which we reported last year.
Quick nuptials within 24 hours are now accessible not only in Nevada, USA, but also in 18 major Ukrainian cities. The local authorities plan to expand the service to other locations.
The list includes:
Kyiv (Kiev)
Lviv
Odessa
Kherson
Mykolaiv
Dnipro (Dnepropetrovsk)
Vinnytsia (Vinnitsa)
Kharkiv
Rivne
Ternopil
Chernivtsi
Sumy
Chenihiv
Lutsk
Zhytomyr
Uzhhorod
Ivano-Frankivsk
Kamianets-Podilskyi
The cost of registration depends on the package the couple selects. If you want music, a photographer, and Champagne, it will cost more than if you just walked in to sign the marriage register.
Ultra-quick Ukrainian weddings: Prices
The cheapest way to marry through the express marriage procedure will see you hitched the next day after the application, according to Finance.ua.
The basic 24-hour turnaround service costs 4270 Ukrainian hryvnia (USD $161).
If you want to register on the same day, be prepared to pay additional 2000 hryvnia ($75), which means $235 in total.
Don't mind to splurge on extras to marry in style? You will require 10,073 hryvnia ($380).
The luxury package includes:
music
flowers for the bride
Champagne celebration with your guests
picking up the exact date of nuptials a few days in advance
photographer
The regular marriage registration procedure in Ukraine requires the pair to apply at least 1 month in advance. This is why express marriage is the perfect option for lovers who have plenty of confidence in their feelings but little time for formalities.
Who needs to spend $30,000 on a wedding? (That's the average cost of a marriage celebration in western countries like Australia or the USA.)
Get it done quickly and painlessly, with officials doing all the wedding planning for you. Imagine if you tell someone at home that getting married in Ukraine only cost you USD 380!
Documents required
Ukrainian brides and grooms only need their passports and the Individual Taxpayer Identification Number (or INN, as they call it).
If a person has been married before, they should bring their divorce certificate as well.
As a foreigner, you require a little bit more paperwork to complete beforehand, in order to marry within 24 hours. Good news is that you can do it rather quickly in Ukraine or at your home country.
The government website explains which documents you have to present in order to tie the knot with your Ukrainian bride.
A foreigner needs:
Notarized translation of his foreign passport to Ukrainian. The translation can be only done by a certified translator. If the foreigner was married before, then a notarized translation of the divorce certificate is needed.
The original documents (passport, divorce decree or death certificate of your former spouse) require Apostille stamp or certification by the Consulate of your country in Ukraine.
A letter of "no impediments to marriage" needs to be filled out and certified in the Embassy of your country in Kiev. The form contains a sworn statement that you are currently not married. (While you are doing it, they will also give you all the forms and information how to apply for a visa for your wife to bring her to your country.) Get this letter certified at the Ministry of Foreign Affairs of Ukraine at 2 Velyka Zhytomyrska Street, Kiev.
Once you have all your foreign documents (passport, divorce certificate) translated and apostilled, and have legalized the letter of no impediments to marriage, take them to the registrar office.
That's it! All you need to do now is select the date—and enjoy your blissfully ever after.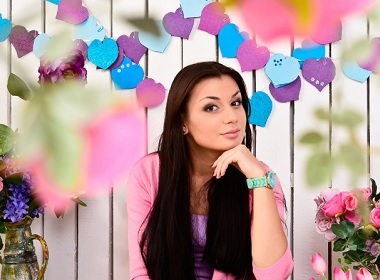 Read also: