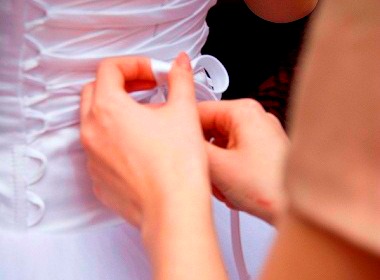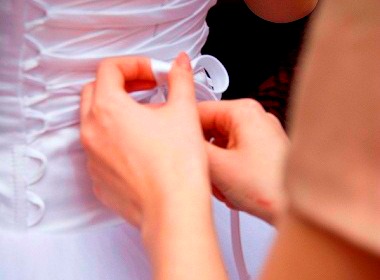 24/7 marriage registrations are now available in Odessa, Ukraine. The "wedding chapel" operates since the end of July near the building of Odessa State Administration. The opening ceremony was attended by the governor of Odessa region Mikheil Saakashvili and the deputy minister of Justice Gia Getsadze.
24/7 marriage registrations in Odessa
Instant registrations of marriages were introduced to help young couples to marry faster. Before they had to wait minimum 30 days to register a marriage.
Odessa's "House of weddings" looks rather unusual. It's a small white building with a thatched roof. The walls of the house are decorated in the Ukrainian national style.
As governor Saakashvili admitted, he wanted it to look like a beautiful Ukrainian hut that he saw in Kodima, north of the Odessa region, UBR.ua reports.
The service in the cute hut is available only during the tourist season. In winter registrations will be carried out in the administrative building.
First instant newlyweds in Odessa
The first 3 couples were married in the afternoon on 31st July. They were met by a bandura player and eight women in national dresses who were singing and wishing them happy family life.
One of the brides, Julia, said that her boyfriend decided not to waste time and get married as soon as possible. Despite the speed of nuptials, the girl wasn't worried. She was happy as she's fond of surprises, KP.ua informs.
Another sweet couple, Nataliya and Yuri, came to the ceremony with a newborn baby. They had been thinking about getting married for a long time. When they found out about instant marriages, they decided to finally get it done.
Twice lucky, the couples were married not only fast but also free of charge. Besides, the first newlyweds received washing machines as presents from the city administration.
Normally marriage registrations cost 900 hryvnia (about USD $36) on weekdays and 1200 hryvnia ($48) during weekends.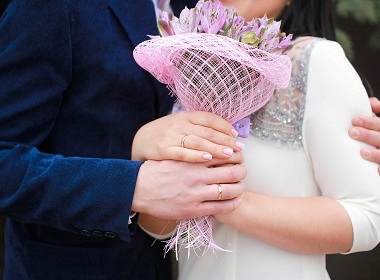 Read also: