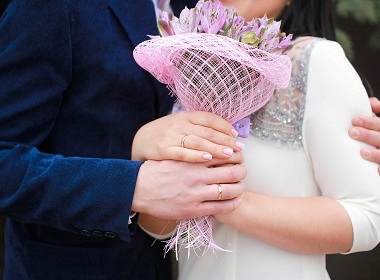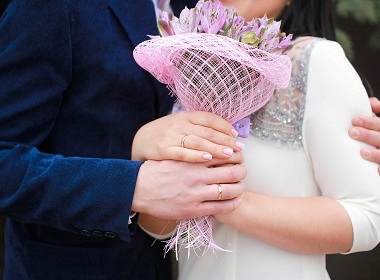 If you want to marry a Ukrainian girl, it's important that her mother approves of you. Findings of Norwegian scientists prove the fact that the mother's opinion strongly influences of a young woman's choice of a marriage partner.
Want to marry a Ukrainian girl? Make sure her mother approves
Scientists from the University of Science and Technology in Norway Leif Edward Ottesen Kennair and Robert Biegler designed a research to find out how mothers influence their daughter's decisions in choosing a mate. It's well documented that mothers often disapprove of their daughters' choices, which is called the Juliet effect: Mothers and sisters don't like girls' cute boyfriends. Sometimes it causes an opposition between parents and their daughter, Science Daily reports.
Most mothers want their daughters to marry a steady and financially secure guy. Sisters are also likely to support their mother's point of view. Such behaviour is genetically determined, the researchers say.
Genetics explain the conflict quite simply: a woman chooses for herself an attractive partner because such a man potentially possesses good health, which is important for getting good genes for the offspring.
A healthy man allows a woman to get genetically competitive offspring and transfer more of her genes to future generations.
But a sister or mother would prefer a financially steady and kind guy who is able to support his family. It's more beneficial for female relatives, who hope to get some of the benefits for themselves.
If a woman marries a poor and handsome man, this could create negative consequences for her family. The family would have to spend its resources to "feed" the newlyweds plus potentially provide for their kids. The mother and the sister may be required to help in child rearing and home chores. It would deprive the parents family of resources.
The scientists questioned young women to check their theory.
The girls were supposed to describe an ideal partner for themselves and their sisters.
Most of respondents used equal characteristics to describe a partner for themselves and their sisters. Loyalty, honesty, reliability, and integrity gained the maximum points. However, when asked what traits were more important in their own partner, students gave different answers. The girls decided that understanding, empathy, responsibility, helpfulness and kindness were more important in their sister's partner. For themselves, they first of all wanted a partner who was sincere, humorous, charming and sexy.
The authors of the study add that mothers also wish their daughters to find steady guys able to provide for their families.
The scientists underline that modern Norwegian women choose men predominantly for their attractiveness, not for their financial situation. Western women are independent and self-assured. They are not worried about their kids not being able to survive. Western women marry later in life, which contributes to their financial independence.
This leads to the situation where women would rather choose attractive partners for themselves but would recommend their sisters or daughters to marry guys who are well off and unlikely to stray.
Women from Russia and Ukraine belong to the world with strong traditional values. They marry early in life. Russian people believe that the right age for marriage for a woman is 24 years old. Women's families and, especially, their mothers influence them greatly. Russian and Ukrainian mothers are very open in expressing their opinions about potential lifetime mates and whether they believe the daughter is making the right choice. Sure, there are different situations but in most cases the family's opinion is extremely important for a young woman, who has never been married before.
So, if you are hoping to marry a Ukrainian girl, try to get her mother on your side. It's essential to be seen as an appropriate mate by her family.
You need to impress not only the girl but also her parents. It's not too complicated, although there are some cultural issues that you need to be aware of.
(Check VIP coaching program for tips, the cultural protocol is explained there in a great detail.)
In short, most Russians and Ukrainian like foreigners. Be polite, invite her parents to a restaurant and bring some appropriate presents for all family members. Give flowers to the girl's mother. Women from Russia love to receive flowers from men. Behave correctly when visiting the family home.
By the way, the findings of the research demonstrate that marrying a foreign guy could be seen as a perfect option by a Ukrainian or Russian family. If the mother's main goal is to find a good and stable partner for her daughter, a nice guy from abroad may seem just perfect for the girl's parents and sisters. Following the correct protocol will ensure the family's approval.
The researchers point out that their study has nothing to do with moral principles. It's pure genetics that powerfully rule all of us and we do not even notice how our wishes and desires are being manipulated by these little managers. (See also The Selfish Gene by Richard Dawkins.)
Ukrainian and Russian culture prioritizes traditional values. Women from these countries are highly influenced by their mother's opinions. But even females from western countries are still looking up to moms to decide whether to accept a guy as a permanent partner, as this study shows.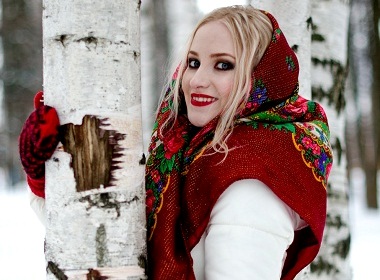 Read also: