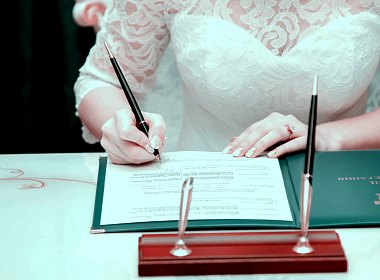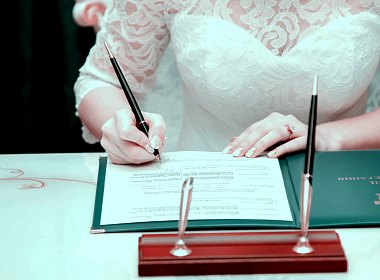 The ministerial cabinet of Ukraine approved a pilot project of 24-hour marriage registrations in Ukraine. 1-day marriage registrations will become available in Kiev, Odessa, Lviv, Kherson, Mariupol, and Severodonetsk, Strana.ua reported.
The decision was made by the government on 13 July without voting in parliament. The legislation was proposed by the Minister of Justice of Ukraine Pavlo Petrenko. Ukrainian prime-minister Volodymyr Groysman suggested to add to the legislation the point about prohibiting divorces but then admitted he was only joking. The new law was approved quickly despite not having been listed on the agenda.
Currently in Ukraine people have to file an application at least 30 days before their official registration of marriage. The new law allows people in certain locations to cut this time from 1 month to 1 day.
Petrenko invited people to get married, if they desire to do so. He stated that the system will be working within 2 weeks.
Petrenko said previously that the usual process where people had to apply minimum 30 days before the proposed date of the marriage was obsolete and came from the Soviet times. Cutting down the waiting times for prospective newlyweds is apparently seen as more modern.
The Ukrainian Justice minister has in plans marriages within 1 hour, 0564.ua reported. Registering nuptials with the assistance of notaries and any time of day or night is also a possibility.
If the pilot project of 24-hour registrations is successful, the same system is planned to be implemented in all regions of Ukraine. Initially speedy marriages were proposed to allow army personnel to make their relationships official without too much of a wait.
There will be special places to register nuptials within 24 hours. Most likely, certain existing registrars will be given permission to accept applications for swift ceremonies.
It is unclear whether the service will be accessible to citizens of foreign countries wanting to marry Ukrainian women. The details of legislation that is supposed to be working within 2 weeks have not been released as yet.
Registration of marriages in Ukraine traditionally should occur only at their official place of residence by the local department. People who are not living in the cities of their official residence are allowed to provide a document from their work to confirm their eligibility to have the ceremony at that location.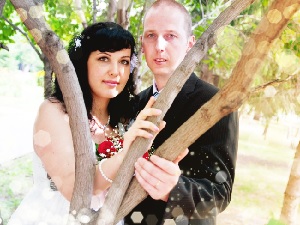 Прочтите также:

Share this article