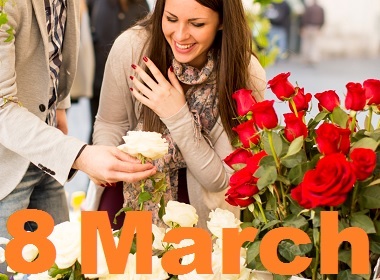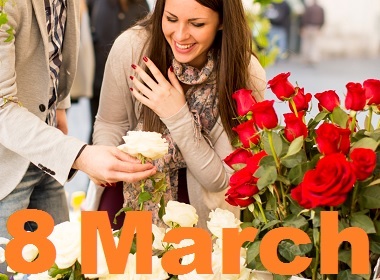 In case you didn't realize it, 8 March is Women's Day in Russia and Ukraine, which is simply referred to as "8 March" holiday.
This day is as big in Ukraine, Russia, Belarus and other countries of the former Soviet Union as the Mother's Day in your country.
Imagine forgetting to congratulate your mom with the Mother's Day… It's 10 times worse if you forget to congratulate a Russian, Ukrainian woman with 8 March.
8 March is Women's Day, and they love it!
Ladies from the countries of the former Soviet Union absolutely adore 8 March holiday (this is why).
So, you must make sure that you send greetings to all sweet ladies that you have been talking to. It's also the perfect time to upgrade your membership and start talking to women!
What a beautiful occasion to remember for the rest of your life, how you met on the day that is special for her. It also makes it easier to remember "your anniversary", in case you decide to stick together, marry and live happily ever after.
8 quick tips for a flawless 8 March
Here is your go-to guide to what your favourite girl expects to happen on this date.
1. Flowers
Flowers are a cultural staple in Russia. Maybe because it's covered in snow for half a year and pretty blossoms are not as typical, but ladies from the former USSR absolutely adore colourful bunches.
If you have one steady online girlfriend, she of course expects a flower delivery. But if you do not know her address and never asked, it's not possible to arrange it in an instant, right? So, be inventive. Check our Valentine's Day tips regarding flowers and pick an idea.
2. Personal greeting
Posdravok.ru offers plenty of personal 8 March greetings by name (in Russian).
You can understand what the poems are about by using translate.google.com —simply copy the URL from the address bar in the browser and press the button "Translate".
Or you can write your own poem in English. If you are a bit shy about poetry, simply write something from the heart, how you feel. That's the day to express your feelings to the woman who is special to you.
3. Ask her how she spent the day (or plans to spend the day).
It is a very special day for ladies and sharing her experience with you will make her happy. Which, in its turn, will make her feel good about you because you were sensitive and interested in her life.
4. Call her.
Whether it's a call on Skype, Viber, WhatsApp, or phone, she will appreciate hearing your voice. It will make her feel special and show her you care.
5. If you have several communications going, contact all girls.
It won't take too much of your time but ladies are especially sensitive to men's attention today. Contact all the ladies you are talking to, not just the one you like the most. On this day, it's customary to congratulate all women you know, not just girlfriends.
6. The earlier in the day you do it, the better.
If it's 7 am or later in her city, go ahead, don't wait until the evening. It will make her holiday brighter.
7. Confirm the time difference.
Certainly, it may not be advisable to ring or send SMS when it's 3 am at her place and she is sleeping. Simply type in a search engine, "What time is now in [her city]" to find out.
8. Check our greeting cards.
We had published a plethora of 8 March greeting cards for ladies, both in English and Russian. You will definitely find something to your liking!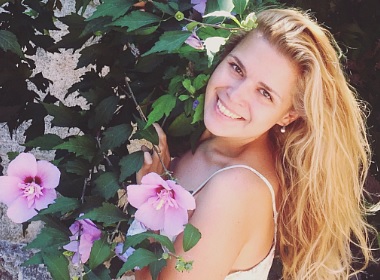 Read also: