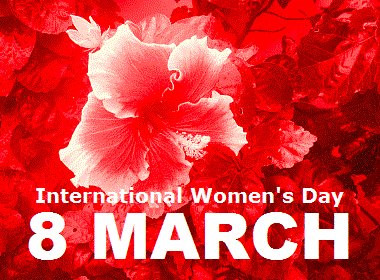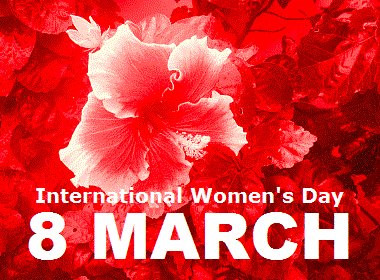 International women's Day is celebrated on 8 March worldwide. You may have never heard about it but for Russian and Ukrainian women it's probably the most loved holiday after their birthdays.
8 March—International Women's Day
In western countries the essence of this holiday is still the same as 100 years ago—the day of solidarity of women striving for equal rights. Certainly, in 2017 not all countries give females the freedom and ability to become the best they can be.
However, in Russia and Ukraine the essence of 8 March commemoration changed from the fight for rights to celebration of women's femininity.
Feminism in Russia is seen as something that only men-haters, lesbians, and ugly spinsters devote themselves to.
The majority of Russian women believe they have "all the rights they need".
Besides, after years of "forced equality" (since 1917 until 1991) ladies from post-USSR countries prefer to  let men to take the lead, both at work and in relationships.
Definitely, Russian ladies think that the man should be the head of the family and the main bread-winner. They prefer to rely on their husbands not compete with them.
Thus, the International Women's Day in Russia and Ukraine is not about feministic values but about femininity in a very traditional sense. "Stay beautiful, feminine, and lovely", girls write in greeting cards to each other. Girls probably send more greetings to their female friends than men direct to ladies they know.
"It's our holiday", Russian ladies explain. Even the women who live abroad love to celebrate 8 March. For them it's the day of appreciation of their gender and its unique gifts.
"Be kind and beautiful! Feminine beauty is in kindness," an 8 March card on a Russian website affirms.
Greetings for Russian, Ukrainian women
Remember to send a greeting card or make one yourself for the ladies you are talking to, as if you forget to do it, they will be disappointed. Post a message with a photo of pretty flowers on your personal blog as well.
It is one day of the year when girls and women are being congratulated by everyone simply for being a female. Girlfriends exchange sweet texts and cards through Facebook and SMS. Ladies certainly expect a greeting from men in their lives, which includes not only significant others but friends and admirers.
8 March is a public holiday in Russia and Ukraine.
This year it is a stand-alone day off work mid-week although Russians had 4 days off for Men's Day 23 February earlier this year. (Ukraine cancelled 23 February holiday and moved Defenders' Day to 14 October.)
It's too late today to send flowers to women you have been in contact with but you can still take a picture of a flower shop and tell her this is how many flowers you think you would love to give her. Or just find a greeting card online that describes how you feel. It's easy!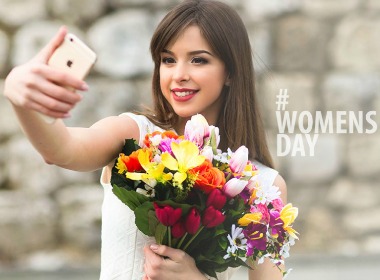 Read also: