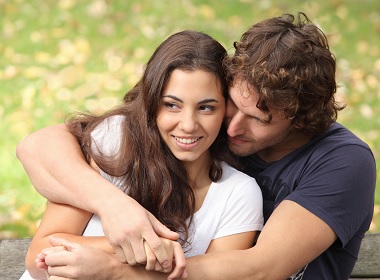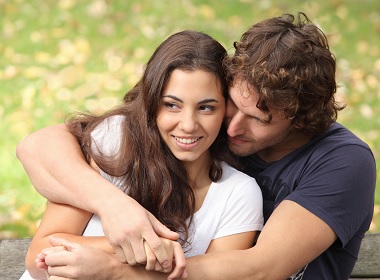 According to Elena Petrova, founder of Elena's Models, it's easier to meet a good woman online than in real life. This is why.
Meeting women online is easier than in real life
Dating online is the way recommended by psychologists and media personalities if you want to find a partner for a relationship. From being looked at as something strange 20 years ago when the first dating sites appeared to the most common and easiest way to connect with unattached singles, that's the evolution of the web-based relationship industry, which was predicted by Wired magazine back in 2000.
The popular tech outlet then compared online dating with catalogue listing in a library, which was the best way to find the book one needed, as compared to wandering around the bookshelves and hoping the right book would just drop on one's head.
That's what online dating is: A perfect way to connect with someone like-minded and find out about them before saying the first "Hello".
If you think back to these years, the analogue with the library was valid, but today even books in libraries are not found through the paper catalogues stuck in wooden boxes, as it was before the Internet — the book catalogues are also sitting online and you can order any book from the convenience of your home.
The dating industry evolved along with the trend for international travel (6% more people traveled internationally in 2018 than during the same period of 2017, quite a sizable growth), which made it easier than ever to balance between the singles markets in different countries.
Just think about it: If you could meet your ideal woman in another city of your country and she would be willing to relocate to be with you, would you do it? Now, the same works for meeting women in another country, such as Russia or Belarus. You can connect with the woman of your dreams, who is open to move for love. There is nothing more to that!
Easy travel option help international dating to become more effective
It's not a secret that Russia and Ukraine are two large countries with the world's most unfavorable dating demographics for women: 86 males for 100 females.
This is why a single male aged 25+ has lots of dating prospects among beautifully groomed women. The trend is the most acute in large cities, which develop the demographic imbalance in younger age groups, while small country towns tend to have enough males for all the females until the age 40+.
So, there is no question whether there are marriage-minded women in Russia and Ukraine who are unable to find a match.
The question is: How easy can you connect with them?
On Elenasmodels.com, it's very easy to connect with eligible single ladies, as opposed to pseudo-dating sites that work in pay-per-message (PPL) scheme. PPL websites are money-making machines, while Elenasmodels works like any other relationship-oriented site, such as eHarmony or Match.com.
Reports by our users
What users of Elenasmodels think about finding love here?
(Original comments from our recent article on Elena Petrova's tips here.)
Adrian's review
Elena, like many others I just wish to thank you for your fantastic blogs and the authentic dating site that you have created with EM 🙂 Fantastic work lady! I agree these points about photos and it has worked for me following this advice.
I'm an Australian man who grew up on the beautiful Gold Coast where you now reside… After a divorce I've been looking for love for the last two years and regrettably got sucked into some of the Ukraine PPL sites. The scams are exactly how you describe them in your articles. I have had two trips to Ukraine and met a couple of nice ladies who were genuine. But the language barrier and reliance on translators or Google Translate became a barrier as well as the restrictions the agencies place on me. It clearly was a money making machine whether the ladies knew about it or not.
An Aussie bloke who I met in Ukraine recommended your site and I only joined two months ago (he had previously worked for some awful PPL sites and knew the game). Like me he was ex-military so I trusted him… glad I did!
What can I say – on your site I met several English speaking ladies very quickly. Beautiful, educated and genuinely seeking partners.
I now have been in contact with my Russian soul mate for about 2 months and we will meet soon for a holiday together 🙂
To anyone else out there all I have to say is forget the PPL sites… I wasted so much time and money on these lost causes where you cannot tell who is genuine or not. With EM, you know it's genuine because, like my lady, we chat, send photos and videos on Whatsapp daily at no cost. We have created a deep connection very quickly and it is authentic. Sure we have a long way to go and a lot of things have to fall into place for us to marry, but I've gone further to creating a real relationship in two months with EM than in two years on other PPL sites.
So, Elena… when I propose and it all starts happening – expect a call and request for some coaching as to the best method to bring my Russian lady and her daughter to Australia hehe 🙂 Thanks again I value your work. BTW my Russian lady follows you on Instagram and says you are doing an amazing job providing a real outlet and opportunity for 'trapped' Russian women to find their partners in the west. She is very emotional about this…
Cheers, Adrian
Scott's report
Hi Elena,
This is my second letter on your blog system, something I don't normally do, but because I enjoy your site and the blogs I would like to give you my feedback and experience. I first joined your site in early May this year after my first wonderful trip to Moscow and SPB. I had quite a few EOI and I also sent some expression of interest and always had nice and polite response.
As a Commercial Photographer as my profession, I looked carefully into the detail of the photographs of the women. I found it was important to see the true character of each person, a series of photographs that best represented her and her personality.
The eyes are the window to the soul, so a nice natural head shot full of life and expression is important… If the woman does not feel comfortable with a lot of makeup and hair style, then this will show in her shots. I did find that some profiles had a wide variety of shots, some taken quite some time ago, and others taken very recently. When the photos all look very different, then it makes it difficult to know or feel who is the real person? Which one will meet me at the airport? The natural woman or the made up woman?
I met my wonderful Yana on your site on May 23 after she sent me an EOI. I liked her profile and her selection of natural photos that were truly her. Her main profile photo is 100% her. We met for the first time on July 23 after 140 hours of internet chat time!
When we met at the airport I knew exactly who she was, except she had her hair up for the first time which confused me for 2 seconds!! But her eyes were the exact same ones as in her profile!!
We continue our beautiful connection and journey still now and look forward to our next meet up… very soon.
Best regards,
Scott, Australia
Featured images: Depositphotos.
Need more advice? Check Elena's latest step-by-step guide on dating Russian, Ukrainian women.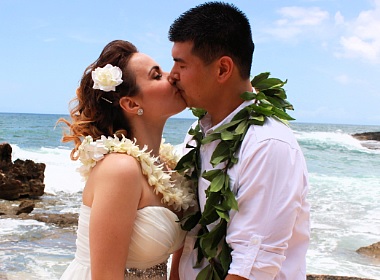 Read other reports and reviews by our users: