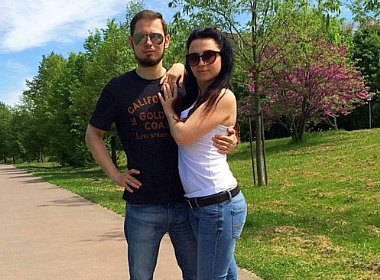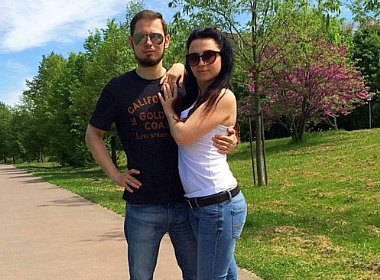 By Olga (Belarus)
Dear Elena's Models,
It really works. My husband and I met on your website about 3 years ago and decided to share our story with you.
Initial scepticism
When I registered on the site, I was skeptical about such methods of finding a partner, but my curiosity finally took over. My interest turned to men from the UK, as it's English language and the only foreign language that I knew a little bit. I was reading information about the mentality and characteristics of its citizens, and it all seemed unreal. They were described as boring, calculating, and fussy, and I didn't hope that I would be successful. Because at that moment I lived with my child from the previous marriage in a small town in outskirts of Belarus. My girlfriends considered this idea totally crazy, and I decided for myself that even if I don't meet my destiny, then at least I will practice my language skills, and it's already a bonus.
So, I registered on the website and was looking at men from the United Kingdom. In the first week I started talking to 2 men: A mature, well-off gentleman and a young cheerful guy. My English was far from perfect, and I was using the online translator. Of course, there were errors, it's quite hard to communicate through a software translator, but it didn't stop me. Surprisingly, the men didn't mind.
Communication
One week later they offered me to chat on Skype. Of course, I was terribly nervous, because I didn't know how to keep a conversation. I tried to move the calls while simultaneously learning dialogs in English. The situation of total panic. I decided: Come what may!
The first call was from the mature, well-off gentleman. The conversation didn't work out: He got upset because of my poor English, and offered to pay for my lessons, so that by the time he arrives to visit me I would be speaking perfect English. After this conversation my desire and fighting spirit to find my destiny disappeared. I started evaluating the situation, thinking that probably I should delete my profile, just as a message from the young cheerful guy arrived, asking when we can talk on video.
I tried to explain to him that I would not be able to talk, as I didn't know English and was going to delete my profile. His persistence cheered me up, and I decided to give it another try.
The first Skype meeting, and here it is, the familiar ring. We chatted for a while, he didn't have a problem explaining to me things I didn't understand, we laughed at the situations when I made mistakes. We enjoyed talking to each other. I found a great stimulus and interest to learn the language, and he helped me to use what I learned in practice. As it happened, he was a teacher of English and history who graduated from Cambridge. We used the online translator less and less. After one month of communication we decided to delete our profiles, as we didn't use the site anymore. Our communication moved to phone conversations and chats on Skype.
Meeting
After 6 months he decided to visit me in my small Belarus town. Our happiness had no limits. He flew to see me and our contact in the real world was great for us. All the things I had read about the mentality totally do not fit him, although he was a native Englishman.
Along with me learning English, he too started to learn Russian. So, when he met my daughter, they quickly hit it off. The time flew quickly and he had to return to the UK. When he left, life has stopped. It seemed like a fairy tale that suddenly finished.
The marriage proposal
We missed each other terribly. Chats on Skype sometimes were full of silent pauses, and in one such moment he offered me to marry him. I couldn't believe my ears and asked him to repeat. Be my wife. I cannot live without you. I will never forget these words.
He arrived in one month and we got married. But it wasn't the last surprise: We started preparing for my move to Britain, and discovered that I was pregnant. We had a baby boy. Now he is already 1 year old, and I can say with confidence that he is the best dad on the planet, both for our son and daughter. He doesn't even remember that she is not his daughter, except when some documents from the biological father are needed. We have full mutual understanding and an excellent family.
My international dating success story
I am very grateful to the website Elena's Models. It's great that it exists. My husband sends you his greetings and says thank you for the good wife. The most important is to have a dream and follow it, because dreams have the wonderful quality to become true.
Read the complete story of Olga (Belarus) & William (United Kingdom)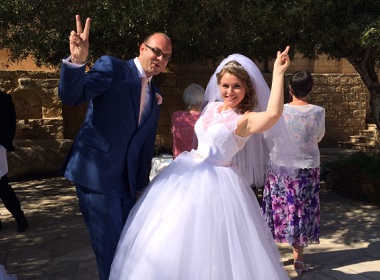 Read also: