Staff author: Adilia S.
We are pleased to report that we have an another online dating success story that started on Elenasmodels.com.
Each success story proves that distance is no obstacle for relationships. Congratulations to Andy and Olga, who got married on January 9, 2016 in St. Petersburg, Russia.
The happy newlyweds are planning their life together in Britain.
True Love Is Good To Find
Andy was divorced with 3 grown up children who lived separately. His beautiful wife Olga is from Russia.
It took Andy a few years before he met the woman he fell in love with.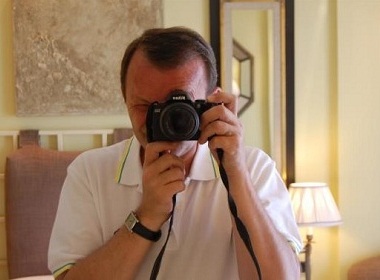 Andy wrote in his profile about his optimism and zest for life, enjoying sports and traveling. He also said his interest was romance, which is what many ladies are looking for.
"I am here to find my soul mate and equal partner," he wrote.
In his letter to Elena's Models, he wrote:
"Following 5 years of dating having met on Elenasmodels I am very pleased to let you know that we married in St Petersburg on 9th January 2016. Many thanks for enabling this to happen!"
Remember that on EM you are allowed to share your direct contact details (Skype, mobile phone number, emails, social networking accounts, etc). There is no payment for communication or letters through the system.
There is also a built-in multi-language translator for people who don't speak each other's languages fluently. Just give it a go and use to your advantage!
Up to 60,000 communications between members are being exchanged daily — all of them are free of charge for both men and women. (You are only paying a one-time low membership fee.)
Wedding in Saint-Petersburg
Our couple made the decision to get married in Saint-Petersburg, Russia.
There are some lovely customs that you would be excited to find out about Russian weddings (check this post). A wedding in Russia may become a great experience that will be a thrilling starts to your life as a man and wife.
While it may take some time to find the right person, once you meet them things develop rather quickly. Skype, email, and apps help to keep in touch daily, and you can also use the free Elena's Models app to chat on your mobile (available for iPhone and Android devices).
We wish our beautiful couple a happy and long life together in Great Britain.
Read the complete story of Andy and Olga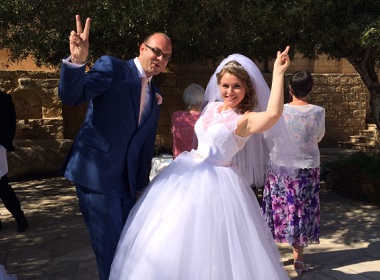 Read also: