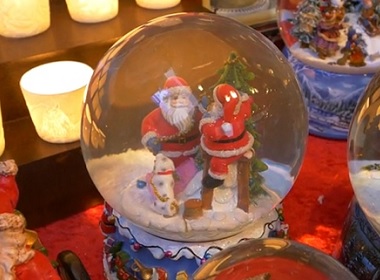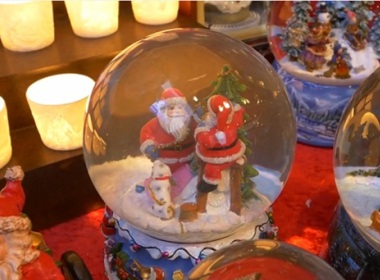 We have been getting requests about Christmas greetings in Russian from our members. Here is some information for you on Russian customs and translations of common greetings.
Russian Customs
Abiding by local customs will score you some extra brownie points. Being unaware of Russian, Ukrainian traditions will show you as ignorant and inattentive.
Remember: Russian Christmas is 7 January. There is no point in congratulating someone with the holiday that is 2 weeks away. Wait until the correct date.
Russians, Ukrainians, and people from the countries of the former Soviet Union consider New Year to be the most exciting holiday of all.
In other words, if you want your greetings to be appropriate, congratulate your pen pals and special lady-friends with the New Year. Then, in another week, you can send her your greetings with the Orthodox Christmas.
If you wish to send your sweetheart congratulations with Christmas on 25 December, remember to add a note that you are aware of the correct date, otherwise your enthusiasm will be counterproductive: You don't want to appear clueless about her national customs. Tell her you simply want to share you joy, although you know her Christmas is on 7 January.
Here are some phrases in Russian for your to copy and paste.
New Year Greetings in Russian (31 December — 1 January)
Remember that Russia is ahead of the USA on the timeline: so, send your New Year greetings in advance.
1 January is a public holiday in Ukraine and Russia, and most people will be sleeping for the most part of it, after staying awake for the night.
Your Russian or Ukrainian sweetheart will be most likely celebrating the night with her friends and preparing food, getting dressed for the occasion. This means, she may only check her mails and messages in the morning. Later she may be too busy.
However, if you check the time difference and send her a quick text message to her mobile right at the midnight at her city (Russia has 11 time zones), you will certainly leave an indelible impression. Set up an alarm on your own mobile phone, so that you can send her "Let the old year go in piece" 15 minutes before and "Happy New Year" at 00:01. This will certainly make her think about you on the night!
Customs:
Russians feel stronger about the arrival of the new year than about their own birthdays. They celebrate New Year's Eve in large groups of friends.
They believe that New Year wishes, if they have been thought about before the midnight, will come true.
15-30 minutes before midnight, they clink glasses "to see off the old year", recall on everything good and letting go of all the bad things.
People always wait until the midnight, and clink glasses of champagne while the clock is ringing 12.
Some people write a wish on a piece of paper, then burn it and put the ashes in the glass of champagne, and drink it at the first seconds of the New Year. The wish is supposed to come true.
They believe, "How you spend the New Year's night is how you will spend the whole next year." So, they do their best for the festive table to be full of delicious food, have plenty of drinks, and keep the jolly spirit going for as long as possible, often till the early hours of the morning.
Greetings in Russian:
Happy New Year: "С Новым годом, новым счастьем!" (Literal: "With the New Year, new happiness!" — this is the most common Russian greeting.)
Have a prosperous New Year: "Удачного Нового года!"
Best wishes for the New Year: "Лучших пожеланий в Новом году!"
Wishing you health and happiness in the New Year: "Здоровья и счастья в Новом году!"
Wishing you love and happiness in the New 2016 year: "Желаю вам любви и счастья в Новом 2016 году!"
Let Father Frost [Russian Santa] bring you lots of presents: "Пусть Дед Мороз принесет вам побольше подарков!"
In my heart I am with you on this magic night: "В моем сердце я с вами в эту волшебную ночь".
It is the first New Year that I can share with you in my heart; I hope it's not the last time we spend this magic night together: "Это первый Новый год, который я могу провести с вами в мыслях; надеюсь, это не последний раз, когда мы сможем провести эту магическую ночь вместе".
I wish I could share a bottle of champagne with you on this night: "Я хотел бы разделить бутылку шампанского с вами в эту ночь".
You are an amazing woman and I wish I could be with you tonight: "Вы удивительная женщина и я хотел бы быть вместе с вами сегодня".
Exclamation marks are rather compulsory in Russian greetings. Without the exclamation mark, the greeting loses its energy and appeal.
Christmas Greetings in Russian (7 January)
Orthodox Christmas is 7 January. (Belarus celebrates Christmas on 25 December together with the rest of Europe.) 7 January is a public holiday in Ukraine, Russia.
Customs:
Christmas is a family holiday in the Orthodox tradition. Grown up kids visit parents.
People bake special cakes and sweet pies for Christmas.
In Ukraine, in the evening young girls walk around singing Christmas carols and collecting sweets and money.
There is Russian and Ukrainian Orthodox church.
Phrases in Russian:
Have a fair Christmas: "Поздравляю со cветлым праздником Рождества!" (The standard Christmas greeting, analogue of "Merry Christmas!")
Congratulations with Christmas: "Поздравляю с Рождеством!"
Wishing you all the best his Christmas: "Желаю вам всего самого наилучшего в это Рождество!"
I hope the next Christmas we would be able to spend together: "Надеюсь, следующее Рождество мы сможем встретить вместе".
Kindness and happiness to you and your family this Christmas: "Желаю доброты и счастья вам и вашей семье в это Рождество".
Create Your Own Original Greetings in Russian
To create your very own original greetings, head to translate.google.com and type the whole phrase into the box to translate to Russian.
Run the translated phrase backwards, from Russian to English. Does it still make sense? Then it should be all right.
This way, your words won't be the same as some other guy's, and you can express exactly what you want.
The software translations on Google have been becoming increasingly more grammatically correct, since they allowed users to contribute their own versions. You can also listen to the phrase pronounced in Russian — simply click the button.
How Russians, Ukrainians Celebrate Christmas and New Year
Read stories of regular people about their usual ways of celebrating holidays in Russia, Ukraine.
Other Useful Tips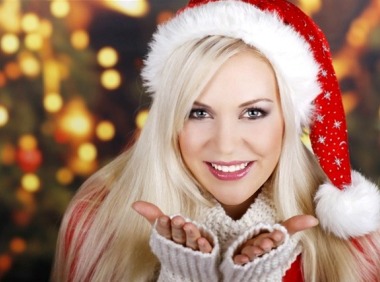 Find out more about gifts and celebrations in Russia and Ukraine.

Share this article