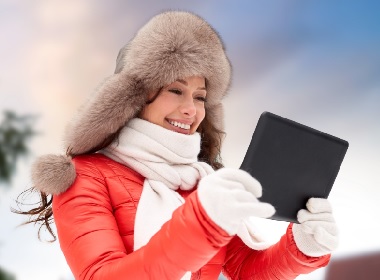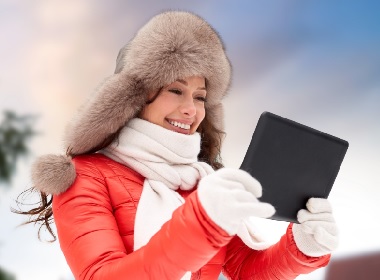 We have discussed this issue of women starting communication and then disappearing many times since 2014, but not all men can find past posts about this topic. Let's address it again.
Why women start writing and then disappear
Right now there is a big discussion on women's blog about the reason why men start writing and then disappear (drop in if you are interested). Yes, the issue is not limited to how women from Ukraine and Russia behave, but how people in general behave on today's Internet.
This phenomenon when someone started communicating online on a dating site and then suddenly dropped off is called 'ghosting'. If you are curious, there are numerous articles about it available, just run a search.
So, it's not limited to chatting to Ukrainian women online, or vice versa, trying to find a husband abroad, which is what all ladies from the post-Soviet countries are doing when attempting to find a relationship via Internet. For them, a true loving long-term relationship necessarily includes marriage, otherwise she doesn't even want to start dating you, if you do not have serious intentions. (Links to posts about it are under this article, you can explore them once you finish reading this.)
So, if ghosting is a worldwide phenomenon, why people do it?
Why would someone start talking to me and then drop off without a notice?
I guess, you probably know the answer already.
The person simply doesn't want to talk to you anymore!
Yes, it's that simple. If they wanted to continue talking to you, then they would continue talking to you. This makes sense, right?
Why they decided that you are not the type of person they are looking for, is another issue. You may attempt to track back to the last interaction and try to figure out what was the thing that tipped the scales off. However, it may be not your fault completely!
The person might have met someone in the local supermarket, fell in love and no longer needs to seek someone elsewhere.
There was a TV program that showed something horrible about a relationship of a Ukrainian woman with a foreign man and she is now turned off about the whole idea (it does indeed happen).
Her ex-husband told her he will never allow her to take the kids out of the country and she realized moving abroad is not an option for her.
Something happened in her life and she is to distraught to try to build a relationship right now.
She got an unsuccessful cosmetic procedure (for instance, Botox injections, laser pealing, etc.) and she thinks she looks horrid, so she doesn't want to be seen by men looking like this.
The fact is, you never know 100% what happened, even if you ask the woman (highly recommended, if your communication suddenly dropped off — she might have simply not gotten your message, or lost her phone and all the contact details with it). Not all people are prepared to frankly answer why they decided to stop talking to someone, fearing a vicious verbal attack as retaliation (it happens) or simply not wanting to hurt your feelings.
The one thing you know for sure if someone disappeared and didn't come back to you after you tried a couple of times (not more than twice — stalking is unattractive), is that the person doesn't wish or unable to communicate with you at this point in time. It's their right to choose whom to talk to.
Are women on Elenasmodels PAID to communicate with men?
No, women on Elenasmodels.com are NOT paid to communicate with men, although they are paid on pay-per-letter (PPL) pseudo-dating sites (read about it via the link).
On Elenasmodels.com, we have NO agents, do NOT pay commissions to people to recruit women, do not pay women to register, do not pay anyone for photos, letters or messages.
This is why when you use PPL (pay per letter) websites, where you are charged for every message, you are getting stable and non-broken communication with no ghosting, which is typical for regular dating sites where people do what they please: On PPL sites people are PAID to write messages to you.
Because you are paying for every message, it's possible for the PPL site to pay a commission to the author of the message (they are paying commissions to agents, and the agents pay to hired writers, so the payment doesn't go directly and the PPL site denies any responsibility for any fake messages in the system, which are basically all fake — read more via this link).
But not on EM: We don't change for messages, chats, or letters, so there is absolutely NO possibility to pay someone to create a fake interest.
And no, we do not have any automatic software to send expressions of Interest (EOIs), letters, chat requests, or else. People and only people are doing it, by themselves.
So, if in the past you used PPL sites, you may find it perplexing that you had such a great success there, and not much luck here. It is because on PPL sites you can say or do anything and the person on the other end is trying very hard to continue communication, because they are paid a wage if you keep writing.
But here on Elenasmodels it's a completely different story. If the lady didn't like something (anything) you did, said, or didn't do (for instance, missed her birthday, although she told you the date, or missed to send your greetings with an important Russian holiday like 8 March), then she feels you do not like her enough, or do not have enough consideration of her culture, and she may decide that you are not the right man for her. Then she simply stops writing and that's it.
Yes, you would prefer her to tell you she is doing it and why. Women would prefer men to behave in the same way as well, but some people are flaky. You don't want a flaky person in your life anyway, right? So, if she flakes, then you are lucky to have found out it now, what kind of person she is. Right?
This is why some people are single — they are flaky. They are not the type of people other people wish to be with in the long run. Lots of people keep doing it for years, some are doing it all their lives.
Honest, direct, and polite people attract others who are like this
If you are an honest, direct, and polite person, then you will be able to attract women of the same traits. It may take some time to adjust to the style of communication that Russian, Ukrainian women prefer, which will happen sooner if you follow the proven tips in my dating coaching program.
The style of courtship and dating strongly differs in countries of the post-USSR as compared to today's America, Canada, Europe, or Australia. Russian, Ukrainian women find different things attractive in males and interpret men's actions and words differently. Besides, there are certain words and actions that have special meanings, and if you don't know about it, it's easy to make a mistake.
Wishing you success in your search!
Your dedicated coach in dating Russian, Ukrainian women,
Elena Petrova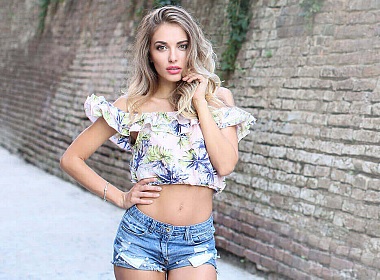 Read also: