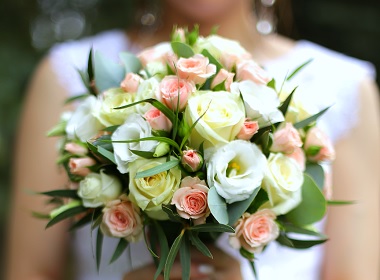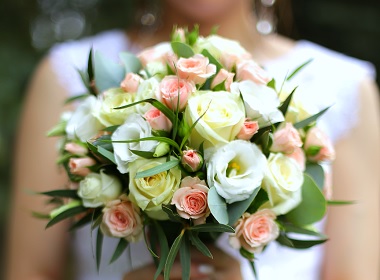 On 14 February this year I was scheduled to fly to SBS studios in Sydney for a recording of the TV show Insight about international marriages. I had tickets and a hotel booked, and confirmed with the producer and the program coordinator the morning before the scheduled studio recording. To be there, I was asked by the producers to cancel my plans for Valentine's Day, because 14 February was the date that the recording of the show was scheduled for. My husband was to fly with me to Sydney, where after the recording that was booked from 6 to 9 pm we planned to simply relax in the hotel. (He had to reschedule some of his appointments to accompany me.)
But late in the afternoon on 13th February, less than 24 hours before my scheduled flight to Sydney, the producer called me and said, "There is no longer a place for you on the show". So, after months of conversations and supplying reporters with information and contacts, they decided they didn't need me.
SBS program about international marriages
"What happened?" I asked.
The SBS producer said that there was another producer talking to some other couples, who offered another view to what the show should be about, and now they didn't want "any agencies" on the show and thus I am no longer on the list.
I have been talking to the producer from SBS since September 2017. She asked me to give them contacts to talk to people who met through Elena's Models website. I gave her contacts of 4 couples who met through our site and were willing to talk to reporters from TV. It took us a lot of effort to contact the couples and find some people who were happy to talk to TV reporters.
I have explained to the reporters about PPL (pay per letter) and how it worked, sent links to detailed investigations we published online.
The producers asked me to free my schedule to talk about international marriages on the show and fly for the recording, booked my tickets and accommodation.
And all was cancelled just hours before.
The SBS producer said the show about international marriages was scheduled to be broadcast around early March. She also said she hoped I would promote it then.
Why wait? I will promote it now, in advance.
Insight on dating scams
I watched the Insight program on dating scams, which included not only the people who sent lots of money to online fraudsters but also representatives from dating sites, police and money transfer giant Western Union.
(By the way, Western Union had been recently ordered to pay US$586 million in compensations to the victims of online scams. People from all over the word, who lost money by sending a Western Union transfer to an online scammer, had been eligible to request a compensation, since the company was found guilty of aiding wire fraud.)
This is why I was looking forward to the opportunity to not only contribute to understanding of the ways international marriages form, why people search, the difficulties of integration and the outcomes for both partners (and at times children who are already part of those families). Personally, I have moved countries twice. Not only I have the first hand experience of moving internationally for love by myself, adjusting and integrating in the new ways of life, but also moving to a new country as a family with two young children, and again going through an inconvenient adaptation, being able to compare the differences.
Just as important is to bring up the subject of PPL (pay per letter) systemic deception, which is omnipresent in the "international marriages" industry.
In fact, it's not only Eastern European international dating sites that nearly unanimously (except for just a few websites) switched to this highly profitable and misleading scheme. Asian and South American dating sites are working through PPL as well.
It's my estimation that 90% of international dating websites offering "contacts with marriage-minded foreign women" work in the PPL scheme. Maybe more.
The size of the problem is not miniscule.
It's about 10% of the turnover of the online dating industry as a whole.
PPL sites turn around at least 250-300 million US dollars yearly.
You basically cannot talk about international marriages without discussing how the relationship started, if people at the moment had been living in different countries.
How did they connect?
Who was writing letters and making promises?
Is there a major pitfall the size of Grand Canyon that men entertaining thoughts of trying to find a romance internationally should be aware of?
Is there institutionalized deceptive scheme in this industry that should be brought to light?
Are international marriages ending with difficulties due to the primary role of PPL agencies?
We will find out which frameworks the producers took, when the program about international marriages is on air.
Are they going to even mention the elephant in the room — the PPL industry — that is fraudulently extorting from its users millions of dollars every year for fake correspondence and chats?
The media cover up
It's astounding that while the media proclaims the drive to leave no stone unturned when it comes to other people covering things up — let's say the recent uproar about Hollywood's sexual harassment saga — they are refusing to see the proverbial elephant when talking about international marriages.
I seriously doubt there is some other expert in Australia that knows the international dating industry for over 20 years and understands its inside working mechanisms, but let's say, they indeed have found an even more professional insider who can give them insights. We'll see in just a few weeks.
If the newly aired SBS program on international marriages doesn't mention PPL and the problems it brings to both men who were heartlessly scammed — and the ones who found and married their "brides" after months of fake chats and letters (authored by digital slaves earning cents per piece of communication), that's a sizable omission. We are against people being unfairly exploited in poorer countries and used in fraudulent schemes, aren't we?
Will SBS ignore the overriding issue of today's international dating industry (a blind man with a seeing eye dog could see it) that directly relates to the relationship process, imbalance of power and why many couples have difficulties in these types of mixed national identity marriages? The influence of PPL marriages agencies has had a profound impact on building fake relationships with devastating outcomes for both men and women, in Australia and many other western countries.
SBS has the exclusive opportunity to not only expose and define the issue but make a credible case to government agencies like the ACCC to review and assess the illegal commerce occurring right here, which is costing Australians tens of millions a year.
The contribution to international marriages and their outcomes by the online dating industry is a significant factor as part of a human interest story. Without it there really is no professional insight to the connection to success or failures of mixed nationalities marriages in Australia. Online dating contributes to a large part of all international marriages today and the situations those couples find themselves in after they have decided to create an official union.
Maybe it's apathy or "The story didn't look credible" — as media executives claimed when they had buried the story of the former Playboy model?
Just hours ago SBS published a piece on President Trump's alleged affair discussing a media executive "killing a piece" of unflattering news about the US president's dalliances.
"The story may attract attention not for the revelation that President Trump was involved in an affair before he was elected to the office, but for its presentation of details of how he kept such relationships quiet and how he attempted to buy the silence of the women with whom he interacted," the article on SBS website states.
Will SBS look only at outcomes relating to couples of different nationalities living in Australia — or also review the impact that the online romance industry has on forming societal views on people from various cultures and actual results for users that trust it?
International marriages are increasingly common today between locals, with most people born in Australia having mixed heritage and 25% of Australian citizens born overseas. The major cultural clashes would be unquestionably in families of new migrants, especially among people who arrive to Australia on a partner's visa to join a resident, fresh from life in another country. This and the genesis of such unions is a fascinating topic that is often misunderstood. I am excited to see which track the TV show creators decided to take to give viewers the true insight.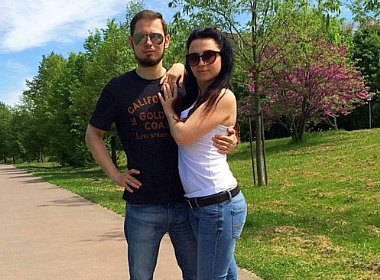 See also: