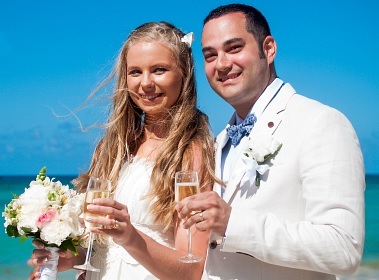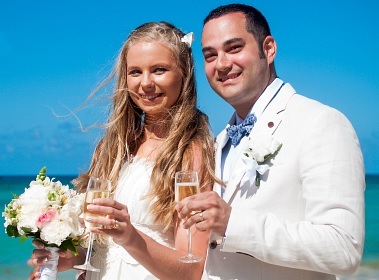 Another lovely couple that met on ElenasModels.com sent us their wedding photos and international dating success story. This marriage started from a chance online meeting in 2014 and now, 3 years later, gorgeous newlyweds are happily smiling in their beach wedding photos. The handsome husband admits he didn't think he would be able to meet the woman of his life when joined the website, which he found to be a powerful way of connecting people across the globe.  
Saulo (Canada): "Meeting the woman of my life"
Dear ElenasModels staff,
In the beginning of 2014 I subscribed to this website and at that moment I still had no idea that I would be meeting the woman of my life. After 2 months chatting every day, we decided to meet in person.
The first destination was Italy, and that amazing trip was just the beginning of what is for us the most beautiful story and surely the best happening of our lives. We kept meeting often and yesterday we completed 1 month of marriage, which took place in Punta Cana. Ksenia is coming to Canada and we are about to definitely live together.
Briefly, I would like to thank all the staff from this website, as since I started exploring it, I understood it was not just a money-maker tool, but indeed a powerful way to connect people and more, for us was the link we needed to have each other in life. Thank you for your dignity and for making possible our union. You have our gratitude.
All the best,
Saulo (Canada) & Ksenia (Russia)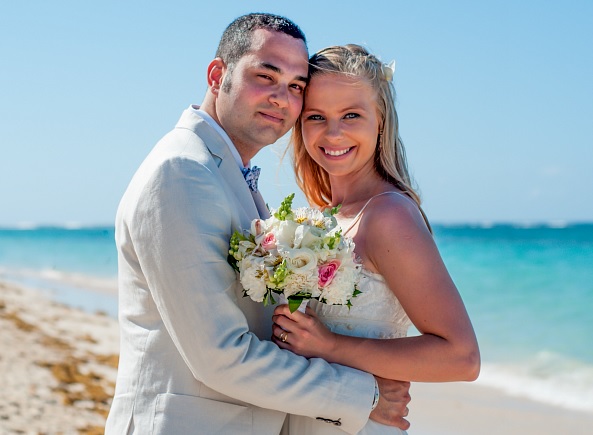 Read the success story of Saulo and Ksenia on ElenasModels.com
Read also: