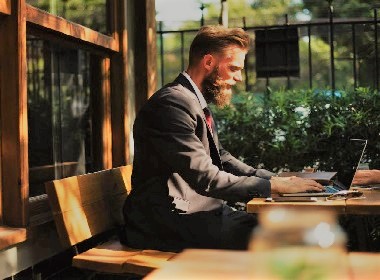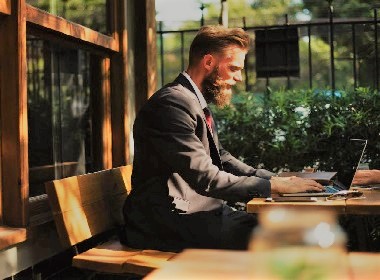 You have 2 aspects to your profile to make an impression: the picture and the text of your online dating profile. Use these tips to gain a higher exposure and attract better quality women.
Separating yourself from competition: your online dating profile
The fact that you are reading these tips shows that you'd like to improve your online dating results.
What's even better, you are actually doing something to achieve it. Many people simply "wish" to do better and do nothing to achieve it.
In fact, when viewing profiles of men on dating sites, it's a sad picture for girls seeking a serious relationship.
But it means that there are plenty of opportunities for you, if you are seriously interested in getting better results.
1. Photo
When we choose which profiles we want to read, first of all we are looking at pictures. Women, too, are not checking every guy's profile, but only the ones with photos they found appealing in the gallery of search results.
Bright and colourful photos

attract significantly more clicks than dark and gloomy ones.

Beautiful women have a distinct preference for photos of

men in nice jackets and shirts. (Find out why girls love men in suits.)
A friendly and open smile

instantly makes you more attractive.
More advice: 10 tips for a successful dating profile photo.
2. Text
Once a woman clicked on your photo, she wants to check all the information about you quickly. If some fields in your profile are incomplete, she may not have the desire to dig out all the details, but simply decide that you are trying to hide something and move on—to the next guy. That's not what you want to happen. 
Most guys would prefer a lady to make the first contact, as they are unsure what kind of woman they are able to attract.
But for a woman to write to you, all things in your profile need to be correct and answer her typical questions. What kind of questions? The 4 major questions every Eastern European girl wants answered before starting communication with a potential future partner. 
4 things Russian, Ukrainian women seeking marriage want to know
Do you want to get married FOR REAL

—or are you just playing online to pass time? She is not here to play games; she wants a husband.

Can you provide for a family?

In other words, if she falls pregnant with your baby, will you be able to feed your family? Even if you do not plan to have kids, will you want her to start working as soon as she lands in your country or are you able to support a female partner? 

Do you want kids?

Whether you wish to have children or not, it's important to spell it out. (There are women who don't want kids, too, although most Russian, Ukrainian girls want to have children in a marriage).

Will you come to visit her

—or will you waste her time and never do anything to organize your personal meeting?
Why do you need to answer these 4 questions in your profile?
Lots of guys who start chatting to Ukrainian, Russian girls online have no idea that these ladies are unable to simply jump on a plane and visit them in America (although Ukrainian women can visit Europe without visas).
But for Americans and Australians, New Zealanders, they need to travel to meet in person. You are able to visit the lady's home country or arrange a vacation for two in Thailand, Cyprus or another holiday resort location that offers visa-free access for Russians and Ukrainians. If you do not show that you are aware about such logistics in your listing, she may not feel confident enough to email you.
Spell out clear answers to the 4 questions in your dating questionnaire in the first 2-3 sentences of your "Message". Then your chances of getting an EOI from a pretty girl with a cute smile will definitely increase.
Read also: