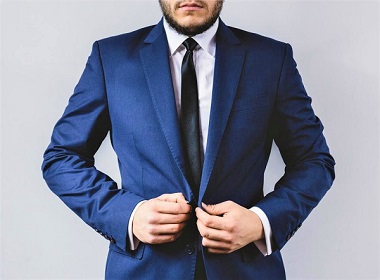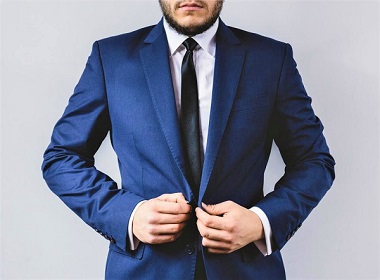 The fact that Slavic women from countries of the former Soviet Union (FSU), seeking men for marriage, have a penchant for guys in suits, have been known for years. But why women of Russia, Ukraine, and Belarus click more on photos of men in jackets and white shirts on dating sites?
Of course, Slavic women from the states of the former Soviet Union are slightly different from the ladies who live in more westernized countries such as Poland or Slovenia. But ladies from the former republics of the USSR in general like more feminine styles and defined gender roles, where a man is strong and a woman is ladylike.
So, if you are looking for a girl with traditional views about love, marriage, and family, she is looking for a guy who fits her ideal image: A guy in a suit.
The reason why Slavic women prefer men in suits
Listening to explanations of women from FSU countries, they like guys dressed in jackets and ties because they appear to be more secure and successful.
And security is the main priority when a woman is seeking a partner for life.
This is why your using a picture from the last wedding you attended, dressed in a suit or tuxedo, is likely to attract 3-4 times more interest than a shot in a gym showing your muscles (assuming you have the physique to brag about).
So, even the guys with a great body would do better if they used a portrait in a "groom's uniform" (suit and white shirt, tie or no tie) as their main profile shot on a dating site.
But for guys who don't think they present like fitness models, the way to improve their success rate with pretty Slavic girls is simple: dress up.
In women's own words: Why I like guys in suits
This is what Slavic ladies wrote in response to a recent post about beautiful women loving pictures of men dressed in their finest formal attire.
Vera:

 If you dress any man in an elegant suit, then he will look no worse than Brad Pitt. I always liked men in suits, they look more courageous and attractive.

Shiny_dot:

A well-dressed guy looks successful and self-sufficient. The way he looks seems to tell, "You see things are going great!" It is a necessary ingredient of the first impressions to get the desired outcome.

Vita:

It is really a fact that men in suits attract more attention. I live in Russia and I am absolutely in love with guys in suits with white shirts. They are so sexy and attractive that it makes me feel a huge effervesce. I cannot explain why I like it so much.
Should you change your profile picture to the image in suit and white shirt? Of course!
You may think that you are not handsome or attractive, or vice versa, confidently believe in your good looks.
However, if you want to make gorgeous girls feel weak at their knees just by looking at your picture (and get substantially higher positive response rate to your messages and EOI's on the site), the way they experience this emotion is when you are dressed elegantly in your profile photo.
Don't fight it: Use it.
Sure, you may say it's "superficial". That's what girls have been complaining about for years, because men tend their preferences to beautiful women as opposed to the ones who are overweight and plain-looking.
Is it "superficial" or just normal? 
If you feel justified in paying more attention to stunning girls than to plain Janes, then why don't you help these lovely ladies to feel attracted to you (as opposed to another guy)?
The simplest way to score with Slavic girls seeking men for marriage
You may have no dating or courting skills, but you will put yourself way ahead in the game if you do the following:
Set a photo in suit and white shirt

(smiling, well-lit, in a nice outdoor setting) as the main picture for your dating profile. For best results, hire a professional photographer. If you are "just trying", ask a friend to make 30-40 photos of you and pick the best.

State the following in your profile text:


I am looking for a good woman for marriage.




I have a stable job and will be able to provide for a family.




I am planning to visit (

insert the name of her country here

) within the next 2-3 months, as I am serious in my intentions to find a wife and get married.
That's all you need to do! 
Then simply write to women you find attractive and keep talking to them. If she doesn't respond within 2-3 days, write another message.
Ask for her Skype, mobile number, and direct email address.

Add her to your Skype contacts and set up a date to chat online.

Ring her on mobile, send texts.

Email her some pictures of your city, home, daily life.
This is how it works. You need to initiate contact and keep following up. Nothing complicated.
What else can you do to improve your outcomes on a dating site?
The level of your membership has an impact on your results, just as your profile picture does.
The most popular memberships for serious relationship-seekers on

Elena's Models

are

Platinum

and

Ultimate

.

Both options give you unlimited contacts with free messaging, chat and video chat. With the

Ultimate

subscription, your profile is always on top of the search results on the website. Most guys who are "just trying" usually buy Gold, so women view

Platinum

and

Ultimate

listings as more serious and these men get a preference.

Ask ladies questions you'd like to know answers to. Don't worry: Is it OK to ask? Just ask, you will know by her answer if it was OK or not.

If you are serious about finding a wife, download the VIP Dating Coaching program

, which outlines step-by-step what needs to happen to make your search for love a success.
In short, developing a relationship with a Slavic lady who is looking for a serious life-long union and marriage is straightforward. You simply need to keep talking to women and communicate, then set up a meeting and visit, and then ask her to marry you.
Ladies on Elena's Models are direct and open. They appreciate the same attitude in a man. And, of course, they want someone secure and stable, with whom they will have a good life, and this is why they prefer men in suits.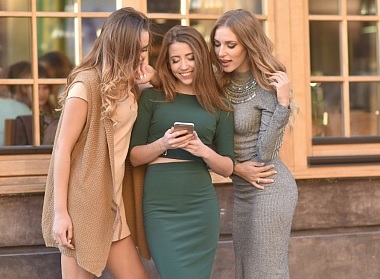 Read also:

Share this article