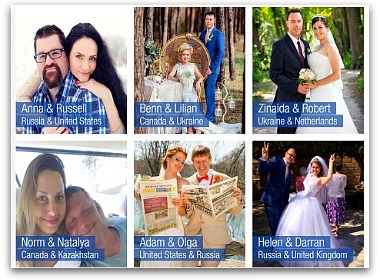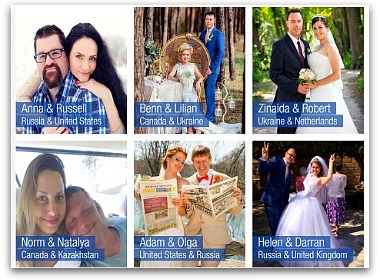 One of the most frequently asked questions that I get from inquisitive visitors to this blog sounds like this, "Elena, what about XYZ dating site? Is it reliable? I am in contact with someone from that site." Or: "Elena, what about this Russian dating site? They say this and that, and their website shows this…"
Let me tell you once: There are only 3 large Russian dating sites that I can recommend
The current problem that is threatening to annihilate international dating is PPL (pay per letter) or paid communication scheme that is permeated by fraud. If you always had a suspicion that mail order brides were a scam, this industry now made it truer than true.
I've been writing ad nauseam about it and I am not going to repeat it here; follow the links at the end of this article for details.
In short, if you are paying for every communication (charged per chat, photo shares, email, etc.), then someone is paid to talk to you. Your communication is NOT authentic.
Not only Russian dating sites are corrupt, but the whole mail order brides industry
The PPL scheme is so profitable, the vast majority of Russian, Eastern European, Latin American and Asian dating sites switched to it to maximize profits — and now they even offer "Muslim women" portal, linked to the same system.
But all these chats and letters — and therefore any "relationships" — are fake. Even though people in the photos do exist. Girls in the photos are profiting from scams as well and getting kickbacks, so they don't mind for their images to be used in a not-so-kosher scheme of extracting money from gullible seekers of affection.
Low incomes in Ukraine ($300/month average wages) and other post-Soviet republics lead to desperation of people to get at least some money and there are enough guys and girls not caring if they are part of an online scam.
Ukraine turned into some kind of "dating scam Nigeria" for PPL fraud. Most people typing letters and chats on pay-per-letter sites reside in Ukraine, since the government looks the other way and doesn't seem to have a desire to clean up the digital scamming grounds the country turned into. But for some reason many people still confuse Ukraine and Russia and call Ukrainian women "Russian brides". You are asking about Russian dating sites, but the woman you have been chatting to resides in Ukraine and it probably never worried you. But it should.
Ukraine is the centre of pay-per-message scams
If you are talking to someone who says they live in Ukraine and you are paying for each message (chat, letters, photos, videos) and the site offers gift delivery (a big source of income for scammers, allows them to get a large chunk of $$$ at once), the chance of your being scammed is 100% (yes, 100%).
The same person you are talking to is chatting to dozens or maybe even hundreds of other guys and promises her undying love to each and every one of them, and each of these men pays for listening to these stories. (If this is not a scam and you think it is OK, then keep paying and don't worry.) Moreover, the person typing these love confessions is paid to do that.
However, the person you are talking to (the one typing these love confessions) is unlikely to be the person from the photos — even though you probably get daily selfies or even videos as you communicate for weeks and months.
Since the girls in the photos get kickbacks from the money you spend on the site (particularly, gifts are highly profitable for the "brides"), they are willingly providing their selfies and videos to the paid writers who are communicating under their identities. The writers tell you sob stories and the soft-hearted guys send gifts to cheer up the lovely girls from the pictures. It works very simple. And you are not alone; there are many guys sending gifts and paying for chats with this "sweetheart". You all are paying the writer's wages, so she or he can live happily and provide for the family.
Who are you talking to on Russian dating sites that charge per message?
There are guys, female students, foreign language teachers and pensioners who are involved in this industry of telling sweet stories to western guys seeking love. You may be talking to a granny or a pimple-faced Ukrainian guy, doing his "Russian bride" typing in his knickers. Don't be shy; you guys are getting along famously! How excited are you now, knowing you've been pouring your heart to someone who just needed to pay for groceries?
As I said, the PPL scheme is so profitable for the websites that run it, there are hardly any international dating sites that claim to introduce "Russian women seeking men for serious relationships" that do not participate in the pay-per-letter charging system.
I know, your PPL site tells you that they are different and on their website everything is real. It simply cannot happen, because agents that recruit brides and earn commissions on paid communication cannot even hire an office if they do not cheat. They say it themselves, it's impossible to work honestly and stay in business, with all the good intentions.
At best, on websites of paid communication you are talking to someone who is impersonating the woman from photos and earns money on that; at worst the person you are talking to is the person from the photos and scams you herself. In the first case the woman from photos could have some remnants of decency left and may feel bad about her benefiting from unsuspecting love seekers. In the case if it's the woman from the photos that talks to you on the PPL site, this person has no morals and no values, she is as cold-hearted as the iceberg that hit Titanic.
3 large Russian dating sites that don't charge per message
As of today, there are only 3 large dating sites listing Eastern European and Russian women that don't do PPL (pay-per-letter):
Elenasmodels.com — That's the website I founded in 1999. I have discovered how PPL scheme works in 2015 (until then I also didn't know) and now we do not accept any woman who is listed on pay-per-message websites, because such listings only draw men to the PPL site to pay for communication. They start chatting on EM (or any other general dating sites such as Match.com, OKcupid, RSVP, etc.), and then they create a story about a "broken computer" and ask the man to write to her through the PPL site. Men think it's not a big deal to pay for letters and they are on the hook. This is why our personnel spends about 45 minutes on approving a woman's profile: One of our dating experts has a personal interview by Skype or phone with the woman, then checks all accessible Internet databases to ensure that: (1) she is a real person; (2) this person is not a member of any PPL sites. We also engage sophisticated software to highlight any unusual communication patterns (they differ between regular people and fraudsters) and then have real humans reviewing flagged profiles, to ensure that only genuine people continue to use Elenasmodels site. We do not charge for communication; all communication is unlimited and free of charge with all your contacts. We only charge for membership. You are free to move your communication to any other platform at any time — WhatsApp, Viber, Skype, or any other messenger of your choice. There is no charge to get the woman's contact information and you can exchange it immediately. In fact, we encourage you to communicate directly and get on video, so you know who you are really talking to every day. It works just like other general dating sites like Match.com or eHarmony. The main difference is how we approve profiles: We conduct personal interviews with women, often via Skype, asking to show their documents, before approving profiles, in addition to using software and manually reviewing databases. This is why our prices are slightly higher than on other non-PPL Russian dating sites.
RussianCupid — this website also doesn't charge for communication and the prices for membership are cheaper than on EM. In fact, it is a good place to search. One drawback is that they haven't announced that they do not accept women who participate in PPL schemes and as I said before, con artists are targeting all websites where they are able to contact men who potentially can pay for letters. This website doesn't run a deceptive PPL scheme and is fine to use; just do your own checking of profiles and photos to ensure you do not waste time and effort on scammers. Last time I looked at their site, I noticed straight away a couple of women we blacklisted on EM for trying to deceive men. The simplest thing, avoid women residing in Ukraine; you will be able to lower your chance of being scammed dramatically. You should be doing your own screening for potential fraud, the same work our trained specialists do: Checks photos through databases, talk on Skype, ask her to show you her photo ID, browse listings on PPL sites. In short, you will be doing the job our specialists have been doing for years. Alternatively, don't do any screening initially and see what comes out from that; you may lose some time but you can save a hundred bucks or so as compared to Elenasmodels.
FDating — this website also doesn't charge for each chat and message and you can potentially meet a genuine woman there. Because it's free, they obviously have less resources to check profiles and you need to be extremely vigilant yourself. But again, you can potentially meet a genuine woman there if you avoid any profiles from Ukraine and do not send money to scammers. Remember the rule: Never send money to anyone you haven't met in person before. Do your own checks. Be safe.
What about all other Russian dating sites? Are all of them scams?
If you are being charged for every message and photo, then the chance of your being scammed is about 100%.
No matter the accolades and time on the market, the year of foundation, the messages you receive are sent because someone is being paid to write them.
Any "relationship" via such sites is false in its essence.
Read this post: PPL is immigration fraud for details. And before asking any questions, please read all posts through the links in the article and below. You most likely will find answers there.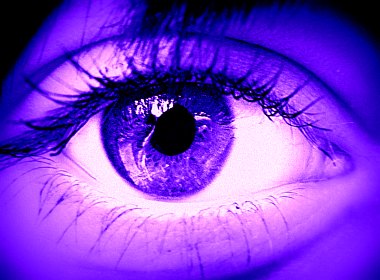 More posts on this topic: