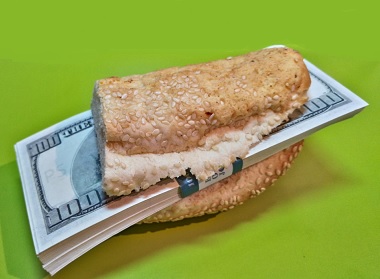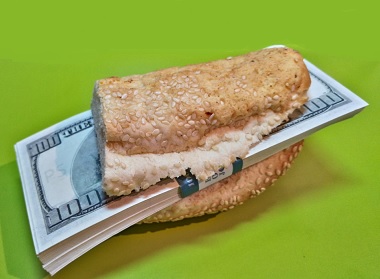 PPL sites list thousands of profiles of women who they say are looking for husbands. But how these profiles get there? Here is how. Agents of PPL sites routinely offer women wages in USD to play the role of a "bride".
Legitimate dating sites vs. pseudo-dating paid communication schemes
On legitimate Russian dating sites things are simple. Women and men browse Internet, see an ad offering to meet women (men), click on it and register on the site. Or they read about the site somewhere and come to have a look and register. The point is, on legitimate Russian dating sites women and men register themselves without mediators or agents.
On PPL sites of paid communication, men register directly as well. But women's listings are uploaded and controlled by agents. These agents are paid commissions from earnings on communication from the profiles they control. All listings of women on PPL sites are agent-generated and controlled, and agents directly profit from the profiles they control: the more communication goes through the profile, the higher the agent's earnings are.
That's the key difference.
How women get employed as brides on PPL sites
Agents controlling profiles are able to earn good money on profiles of attractive women. Why women would allow agents to use their data on websites? In exchange for benefits, of course.
Agents offer women listed as brides on PPL sites (agents call these women "clients") advantages such as keeping the gifts that men send. In most cases, agents do not deliver gifts like flowers, which a man sends hoping to please the lady of his dreams, but simply share the money received to purchase the gift with the woman 50-50. She gets 50% and the agent keeps 50%.
What about the photo of the girl with the gift that is provided to a man as a proof of delivery?
Girls report that they simply go to a florist shop and take a picture with a bunch of flowers there. (The cashier check that needs to be provided to the PPL site as the proof of purchase is either borrowed from the same florist or forged in a graphic editor.)
So, brides are getting money for coming to the office and taking a picture with the present (which is supposed to be "delivered").
If you are sending a 300-dollar bouquet, the agency gets about 150 bucks to do the delivery plus to provide a picture to you as the "proof of delivery".
The manager gives the girl 75 dollars and asks to make a picture with the supposed "delivery", which she is happy to do.
The average wage in Ukraine is $275/month, so $75 is more than her weekly salary. Of course, she can go to the nearest florist shop and snap a picture and forward it to the agent for this money.
So, brides are offered cash incentives to allow PPL websites use their data and photos.
How do PPL agencies find women?
It's getting harder and harder for PPL agents to find young, pretty women who agree to allow their faces and identities be used in scamming western men.
This is why agencies now use scouts to attract good-looking young girls. Such girls have no problems in meeting men locally, so they don't go to "marriage agencies".
Scouts contact girls in social networks and promise them lots of money for "doing absolutely nothing", plus getting a beautiful set of professional model-like photos done for free! Young girls think, "Why not?" and come for photo shootings and fill in questionnaires.
Then scouts offer new recruits to bring their girlfriends along, for which the newly recruited fake brides are promised up to $200 cash. Scouts tell girls it's all "fully legitimate and there is nothing wrong" and they will have no problems. Young girls bring their friends…
This problem is endemic in Ukraine
And any online website that charges for communication is aware of that and they will tell you that they "fight scammers". But in actuality, PPL sites have no control over what local agencies really do.
Many websites buy profiles of young pretty girls, especially the new start-ups jumping on the bandwagon to cash on pay-per-letter million-dollar profits. Some websites pay as much as $100 per profile. Agents can re-sell profiles to several websites and make money just from that. But these "brides" never sought anything except some quick dollars and professional photos for free.
Once the agency got hold of a woman's data, they basically are able to do anything they wish with it. They can list it on another PPL site at any time and put a "translator" (a substitute who types messages and chats), especially on websites that still work through sending mails without video chats. The girl from photos won't even know.
All agents are crooked
I can say with the absolute certainty:
There are NO agents who abide by the rules 100%.
Not a single one. I am completely confident. Dig and you will find where the "rules" imposed by the "Mother site" (the company paying commissions) are broken.
No matter what rules the PPL website puts in place, agencies will try to go around to make more money with less effort for themselves.
This belief that "rules are to be broken" is all-permeating in countries of the former USSR. It's like when a requirement is handed down, agents look at it and think, "How do I get around that?"
This is why PPL websites easily impose large fines (up to US $5,000 or more) for "violations of the policies" on agents, who whine on forums but they still work for the websites. "We all have sins," agents state.
Why do PPL sites still work with cheating agents—even though they know that they are crooked, after fining them several times?
PPL sites cannot get women otherwise. They changed their websites to working with agents over a decade ago and now if they stop using the ones who break rules, they will have no women on the site. A marriage agency usually works with 2-3 "Mother websites"; they can switch to another network at any time. Agents will, naturally, take their profitable listings with them. The male clients who spent a lot of money on talking to these "brides" will become upset.  Or, most likely, substitutes that impersonate the girls from photos, who usually know direct emails of the clients, will ask them to start using another network ("it's more convenient" or "it will be cheaper for you").
Genuine women don't correspond with many men for months. It means, there is no money for PPL sites. Genuine women only write to a few men they like for a few days, and then they switch to communication with only 1-2 men they really like. Besides, no one wants the company to control their correspondence, so genuine people prefer to communicate privately through email or apps. The site is not going to get money for chats or letters.
PPL websites prevent sharing of the contact information. The scheme of fake gift deliveries cannot happen on a non-PPL site. First, non-PPL dating sites don't offer gift delivery. So, people go to regular gift delivery services, which are not going to share money with "brides" but simply deliver what has been ordered. When the man doesn't have the contact information of a woman, he has to go through PPL site and pay, pay, pay. So, the PPL site has a chance to earn a nice profit.
PPL websites blame agents for all problems. PPL sites try to position themselves as "good"; it's the agents who are bad and do wrong things. It's easy for a PPL site to simply fine the agency for any problem (i.e. withhold all or part of the money from their commissions on communication). Thus, finding problems in what agencies do increases earnings of PPL sites.
Why do agents cheat?
Agents simply cannot work differently. There is no money for agents in listing only profiles of women who cannot find a partner at home or genuinely want to get married (see p.2 in the paragraph above). They only can earn money for themselves if they cheat and generate lots of chats and mails to men from women who are not really interested.
The PPL system won't work differently for anyone.
Even agents themselves say so. No matter what wonderful intentions the website that decided to work with local marriage agencies announces.
PPL is a crooked system which cannot exist without defrauding its clients and cheating. Rules, fines, and checks are unable to fix it.
The only thing that fixes these problems is to remove the third party, agents, from the equation.
Unless it's done, there is absolutely no hope of authenticity for any dating site that attracts profiles through "local marriage agencies".
Besides, crooked agents post profiles of their girls on websites that are free to join (Match.com. Cupid, etc.), start communication, "fall in love" with a man—and then ask him to switch to using a pay-per-letter site, citing as the reason something along the lines, "my computer has broken" or "this is more convenient". Truth it, nothing real was there anyway; the only reason to start chatting online was to direct the man to the pay-per-letter website.
This is why marriage agencies are prohibited in many countries, such as Belarus or Philippines, while genuine dating sites can operate and attract clients without problems.
It may be the way that Ukraine will have to follow, to get rid of the corrupt system of marriage agencies and the unstoppable fraud that comes with it.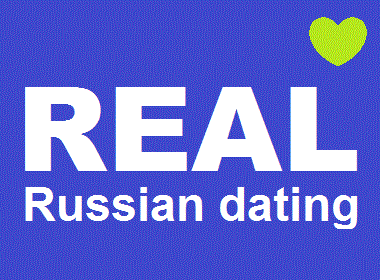 Read also:

Share this article