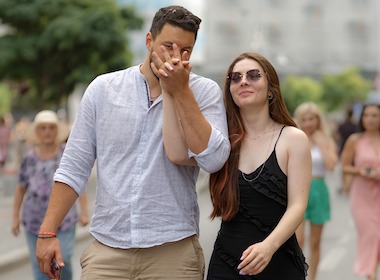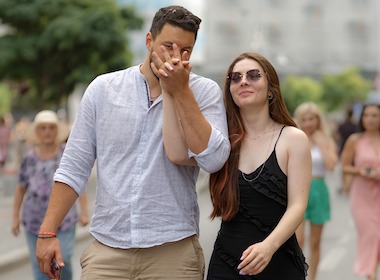 When you are dating online, one of the things that comes across your mind is possibly about ensuring that the woman you meet is sincere. Coming across people with dubious agendas is not uncommon, but there are ways to be confident that you are in contact with someone who is genuine.
How to ensure the woman is sincere when dating online?
So called "catfish" scams (when a person pretends to be someone they are not) weren't uncommon during the early stages of the Internet. People would email back and forth without the chance to see the other person face-to-face because video cameras weren't in everybody's possession and one could simply state they don't own one.
When a person was in another town, but seemed nice enough, people would develop affections and feelings through emails and phone talks, just seeing photos of each other.
But what if the photos were of someone else? This is the essence of "catfish" swindle.
Why people did it? Some just didn't like themselves and therefore pretended to be someone else, prettier, younger, slimer. But there were also others who sought to benefit financially by asking for money to travel to a meeting place or buy a ticket to visit.
Nowadays it's much easier to prevent such scams: Everyone has a camera on their smartphone. And even if the person doesn't own a smartphone, they definitely have friends and acquaintances who do. It's impossible that a person lives in a modern city and cannot connect to you on video.
So, "catfish" scams aren't a problem anymore – just invite the woman to chat on video through free apps like WhatsApp or Skype.
But what if the person is indeed the one in photos, but has some hidden agenda?
Meeting sincere women is easier than you think
Trust is a 2-way street and you need to open up to get the other person return the same frankness. That's the start.

Everyone has a story, and if she is willing to share both her wins and losses with you, it's a good sign.

The more you communicate, the better you understand the other person, what motivates her. It's impossible to hide one's life views and try to pretend on everything. One's views are omnipresent in everything they do.

P.S. To understand cultural backgrounds and beliefs better, check my VIP program for men dating Russian, Ukrainian women. You will learn what separates sincere ladies from those with dubious agendas, and signs to look for.

Read also:

Share this article