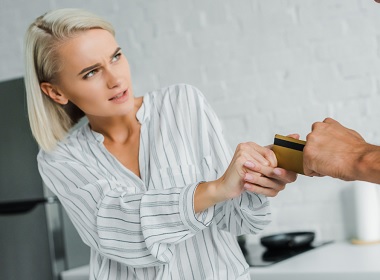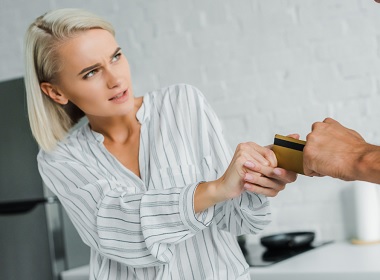 It's not normal for any person to ask for money when you have just started dating, not only for Ukrainian women. Any person who asks you for money when you are dating is only after the money!
Asking for money in dating: The ultimate red flag
People who just started dating someone from Ukraine may be confused about the rules and traditions, and it's all right.
There are certain things peculiar to dating Ukrainian women, but if the person is legitimate, there is no way they will be asking for money.
Dating sites attract all types of scammers from various poor regions on the world, some of them may be impersonating a pretty girl from Europe. If you have connected to someone online, it's the rule of thumb to never send funds to people you have been talking to via dating sites — no matter what's the emergency. Lots of various con artists try to use pretences to take advantage of trusting people.
If you have met in real life and started going out with a Ukrainian girl, some of them may be trying tricks designed for foreigners. Yes, there is a type of women who are purposefully going on dates with foreign men to benefit financially.
Below is a true life story of a guy who went on a date with a Ukrainian woman, how she has skilfully attempted to get him part with money, by offering to pay for her purchase, as some gentlemen would. Yes, there are girls like this in Ukraine — just like there are females like this in your country! The websites promoting "sugar daddy" relations or "seeking arrangement" are designed for such girls and they are obviously in demand.
If you don't intend to buy your lady friend expensive gifts in exchange for her affection, you know what to do — walk away!
Such girls are looking for guys to "spoil them", and if you are not a tycoon, you may not be able to keep up with the demands. So, look for someone less polished and more sincere!
How experienced gold diggers operate
This story has been contributed to the blog by a guy, who has been travelling in Ukraine and Russia, staying in hostels.
I had a date with a gorgeous Ukrainian woman. Blue eyes, I could see from across the room, blonde hair and a wonderful personality. We go here and there. Getting off a bus, she takes my hand and we walk into an electronics store and she buys a 500 dollar, top-of-the-line cell phone. When she takes the money out of her purse, the male clerk gives a relieved sigh as I was not offering to pay for this and I understood ALL. Of course, I'm sure she brought it back in the next day for a refund. Oh well, my date costed nothing extra. I got some great pics of us together and we had a good time (no sex).
This is how simple it is, guys!
You go for a walk, the girl walks into a shopping centre, likes a dress in the shopping window, you both walk in, she tries it on and asks you if you like it. Then you probably offer to buy it for her, and if not, she may bring it to the counter and look at you, flapping her giant fake eyelashes and smiling gently. Would you offer to pay? Many guys would!
So, this is how it works. There are experienced gold diggers, but there are even more genuine sweet Ukrainian women who would be happy to simply be with you. Get the right one!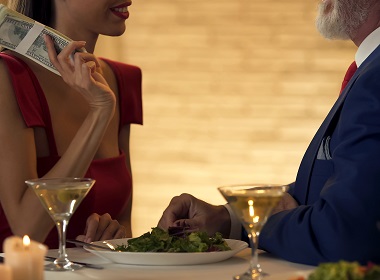 Read also: