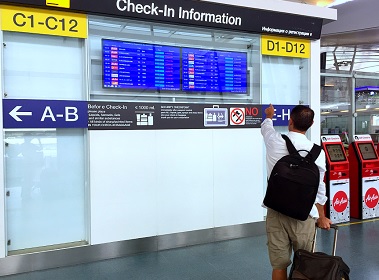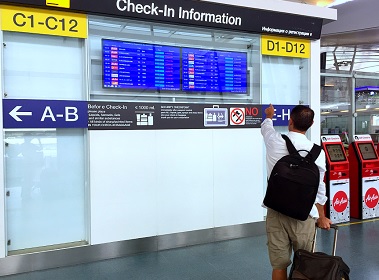 A poll by Segodnya revealed that 82% of Ukrainians would like to work abroad. From them, 48% would like to move abroad permanently.
Certainly, the online poll is not representative of the total population of Ukraine but only depicts opinions of the readers of this particular online media outlet. However, it shows how strong is the desire to earn more and readiness of people who have Internet access and read the news online to take action if an opportunity arises. The immigration sentiment is definitely stronger in Ukraine than in Russia or Belarus, where things are more stable.
The reason for such a strong desire to be employed elsewhere is in low local salaries. As we reported previously, Ukraine has the lowest wages in Europe. Currently the average wage is only around USD 276 per month.
Citizens of Ukraine are allowed to travel within Europe without visas, however, they are not able to be employed there legally. To get employment, Ukrainians need to apply for a special type of visa.
4 out of 5 Ukrainians want to work abroad
The online poll among readers by Segodnya.ua revealed that the majority of locals think that being employed in another country could be a better option. Only 1 in 5 people said they definitely would not want to work abroad. 2662 people provided their answers online.
48% of the respondents said they were thinking about moving abroad forever.
27% of respondents are thinking about working abroad but cannot make a decision.
7% of the people who answered the poll had already travelled to earn money in another country and plan to do it again.
Only 18% of the respondents said "Definitely not" to the idea of working abroad.
Because of accessibility of travel to Europe and close proximity to Poland and Russia, where the majority of Ukrainians find jobs, most people have a friend, family member or an acquaintance who is employed in another country. Russian wages are twice as high as local salaries, while Poland offers even better pay checks, but a more complex structure to get a permit. Poland is a member of the Ukrainian union, so the citizens are able to travel within Europe and find a better employment. Thus, positions that offer modest wages are available to workers from nearby countries, such as Moldova or Ukraine, where wages are lower.
One of the main reasons why pay-per-letter dating scams became so widespread in Ukraine is in the inability of residents to find a legitimate vacancy, especially a part-time or home-based position. Besides, the wages in PPL marriage agencies are higher than if you are employed as a teacher or medical doctor.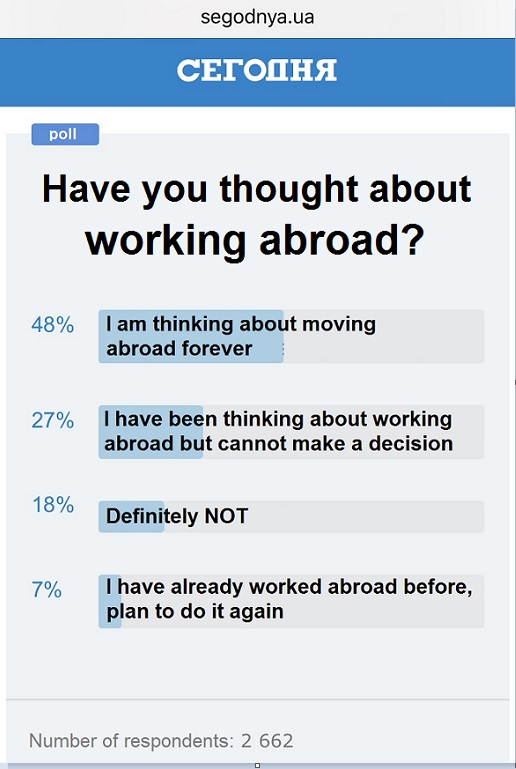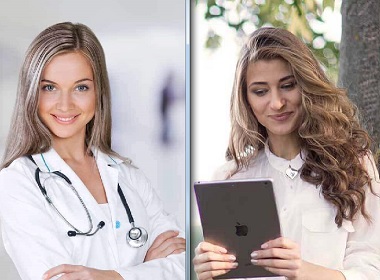 Read also: