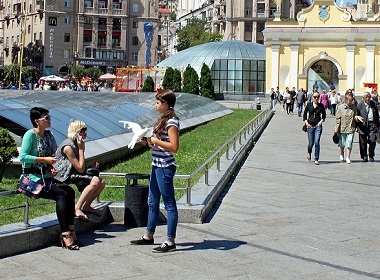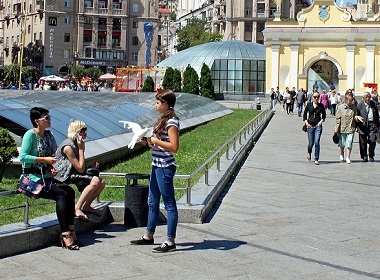 A large share of Ukrainian respondents describe their financial situation as difficult and unfortunate. They become more concerned about the work perspectives in their home country. People in Ukraine believe that today it's not a good time for making purchases, Finance.ua reports.
What Do Ukrainians Buy with Spare Money?
The majority of Ukrainians believe that the economic crisis in the country is deepening. This is proven by consumer behavior research by Nielsen, a global information and measurement company with headquarters in New York, USA.
In the first quarter of 2016:
97% of respondents stated that their lives are more affected by the crisis (95% in the previous quarter).
71% of Ukrainians believe that their country will not be able to overcome the crisis in the next 12 months (same as in the previous quarter).
One-third (32%) of people admit that they have money only for purchasing basic consumer goods (27% in the last quarter).
Those who have some spare money buy clothes (30%), pay debts (20%), spend it on vacations (22%) or entertainment (16%), or home renovation (16%).
Currently the official minimum wage in Ukraine is only USD $50 a month.
Average salary in Ukraine country-wide is $164/month. However, only 3 million Ukrainians out of 45 million official population (42 million resident population, as many Ukrainians work abroad) pay taxes in full.
Despite these seemingly low numbers, 68% of Ukrainians stated they have spare money after paying for the essentials such as apartment maintenance fees, utility bills, and groceries. The majority of Ukrainians own their homes mortgage-free.
In total Ukrainians are mostly concerned about the following problems:
General situation with economics
Rising utility bills
Rising food prices
European respondents are more worried about terrorism (22%).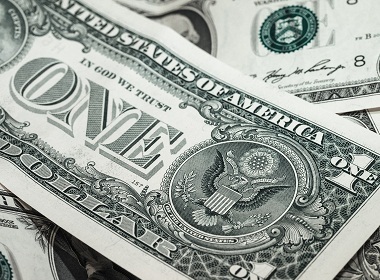 Read also: