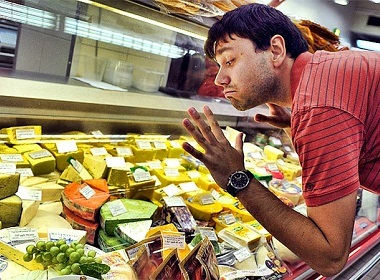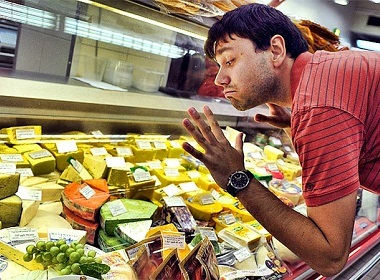 Ukrainians spend 42% of their income on food, according to government's statistics. The percentage of income spent on food increased in the last 3 years, Finance.ua reported.
Ukrainians Spend Larger Portion of Their Income on Food
In the last years, people started to buy cheaper food. Instead of fish, poultry, and meat citizens are purchasing more bread, pasta, and porridges.
The share of expenses spent on purchase and service of cars dropped while the percentage of income spent on petrol went up.
80% inflation in Ukraine in 2013-2015 caused 25% drop in the level of sales of physical products.
Experts believe that 42% of income spent on food may be an incorrect number and in reality the share of groceries spending is higher. Ukrainians buy a lot of food in the markets where cash sales are prevalent and not always reported correctly.
In developed countries people spend on food about 10-20% of their income.
Ukrainians spend on alcohol and cigarettes 13.5% of their income, which is the second group of expenses by volume after the food. Residents of European Union, for example, spend only about 5% of their income on this group of goods.
Residents of Ukraine spend 10% of their income on medical services and medicine.
At the present time, not many citizens have money for large purchases like furniture and appliances.
A Ukrainian commentator pointed out that food was the last group where people were trying to save.
"It's possible not to buy a new car, stop going on yearly trips abroad, stop buying electronics and clothes altogether (second hand clothing shops assist), keep using what one already has, but one cannot stop buying food. That's why people spend most of their money on groceries," he wrote.
Noticeably, the majority of Ukrainians own their homes (apartments or houses) mortgage-free. This cuts down expenses on accommodation, leaving only electricity and water bills to be paid. These expenses can be as low as $20/month.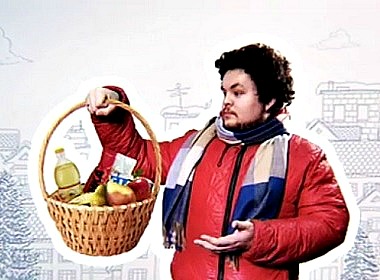 Read also: