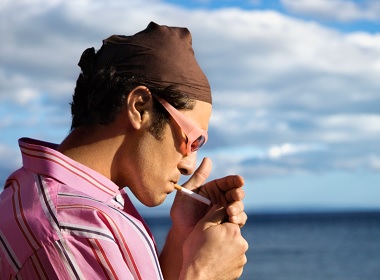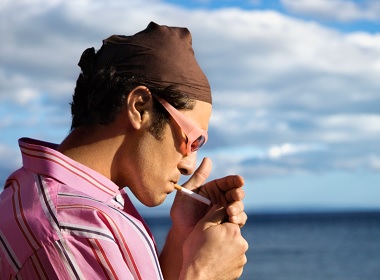 A ban on smoking and littering on Thailand beaches was introduced from 1 February 2018. Tourists who smoke on Thai beaches face a year in jail or a fine up to 3 thousand dollars, or both. The ban applies to all types of cigarettes, including electronic ones. Naturally, the law applies not only to foreign tourists, but also to local citizens. If you plan to travel to Thailand for a meeting, as many Elena's Models couples do when they get together for the first time, keep it mind when enjoying a walk by the sea.
No more smoking on Thai beaches
Before entering a beach, tourists have to throw away their smokes. Special containers will be installed at the entrance to beachside locations covered by the ban. By the way, the ban applies to any litter that tourists throw by the seashore or bury in the sand, not just cigarette butts.
24 most popular beaches located on the coast of the Andaman Sea and the Gulf of Thailand in 15 provinces of Thailand are now enforcing the new rules.
The list includes:
Mae Pim in Rayong
Laem Singh in Chanthaburi
Bang Saen, Pattaya and Co Si Chang in Chonburi
Cha-Am in Phetchaburi
Hua Hin in Kiri Kan
Patong in Phuket
Koh Samui in Surat Thani
and others.
Special signs will be installed to warn tourists. The signs are erected in 3 languages: Thai, English and Chinese. It's surprising they didn't include Russian language, as travellers from Russia constitute a large part of overseas visitors to Thailand. It's one of the most popular destinations for Russian tourists during the cold months from October to March.
Thai authorities intend to extend restrictions to all beaches in the country.
Why such large fines for littering?
The law is the result of the high levels of beach pollution, with cigarette waste comprising one-third of all litter.
Cigarette butts also clog storm drains, which leads to a rise in water levels during floods.
Previously the ban was tried out in 4 different provinces. The trial took place in October 2017 and lasted for 3 months. As the result, the authorities now made it a law and plan to introduce tough measures throughout the country.
So, if you plan to visit Thailand, make sure you do not smoke on beaches, and if you need to throw away something and there is no bin in sight, carry the rubbish with you! Littering in Thailand may cost you more than your whole trip.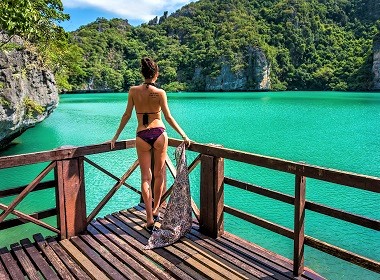 Read also: