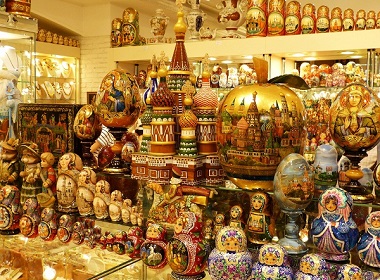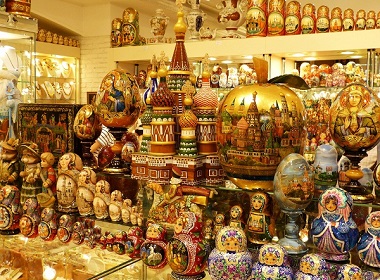 Moscow is considered quite expensive by the standards of budget travellers. If you meet in Moscow with your online Russian girlfriend, prepare to spend about the same amount of money as when visiting a capital of any other developed country, such as London or Paris. Over 17 million tourists visit Moscow every year.
How much money you need to visit Moscow depends on your level of spending
You can go 5-star all the way, and it may cost you over USD $1000 per day, including accommodation, meals and drinks.
Or you can go budget, which is possible on only USD $55 per day, Backpacker Index This includes a cheap place to stay, food, transportation and even some entertainment.
Hotels in Moscow vary in quality and price level, and there are hostels just like in any other large European city. Hotels in the city centre will be more expensive than one that are a little bit further away from the Garden Ring.
Hotel prices start from only US$9 for 1-star and all the way to hundreds of dollars per night in branded hotels like Hilton, Marriott, and Sheraton.
Meals and drinks
Budget meals start from USD $5 for breakfast or lunch, and $8 for dinner. You can also simply buy some takeaways, which are inexpensive as widely available.
Transportation
The majority of visitors to Moscow use subway. It's cheap and covers the whole of the city.
Major attractions are accessible by subway, which is called "metro" in Moscow. One subway ride is only $0.85 and it can take you from one end of the city to the other, with 1-2 switches of lines. It is also the fastest way to get around, as traffic in Moscow is rather hectic.
An express train ("aeroexpress") from the international airports of Sheremetevo (SVO) or Domodedovo (DME) to the city is only $8. A taxi ride costs around $20.
If you live in the city centre, you will be able to walk to places of interest and attractions.
Attractions and entertainment
Costs of admission in Moscow are pretty cheap, although they still have special pricing for locals and foreigners in some places (foreigners pay more).
For instance, you can see Kremlin for under $9 and visit the major art galleries for less than $7.
Visiting your Russian girlfriend
If your Russian girlfriend is from Moscow, she is a typical city dweller. These ladies are used to high standards of goods and services, even though she herself may reside in a one-room apartment in the outskirts of the city.
Ask her about good places to eat out, locals know where to go to get good service and decent pricing.
At the same time, she may have never visited local attractions (Moscow residents think only tourists go there), so she might be quite excited to discover them with you.
Remember, a male is supposed to give flowers and pay the bills. If you don't want to do it, don't bother trying to find a Russian girlfriend: It won't work.
The bright side of romances with Russian girls: Once you and her are officially an item, you move to a more comfortable stage where she cooks dinners at home and in general looks after her man.
This is why Russian men don't mind paying the bills, as they know once she is his girlfriend, she will have to do absolutely all the housework: Cooking, cleaning, grocery shopping, washing and ironing. So, it's quite a cheap investment for guys, to pay for several dinners in the beginning of the relationship, and be served by the woman for the rest of the time they are together.
Of course, you do not expect your Russian girlfriend to be your servant, but she still expects you to pay the bills during courtship and give her flowers. Otherwise, she will think you do not like her and do not value her.
Courtship steps in dating Russian girls
Want to know more about dating Russian girls and how to ensure you get this beautiful lady that took your breath away?
Download the VIP Dating Coaching Program by Elena Petrova and simply follow the steps. That's the simplest way to avoid mistakes and ensure the beautiful lady you like will feel happy and comfortable in your relationship!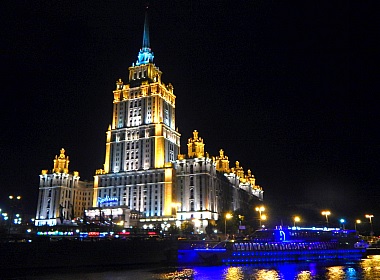 Read also: