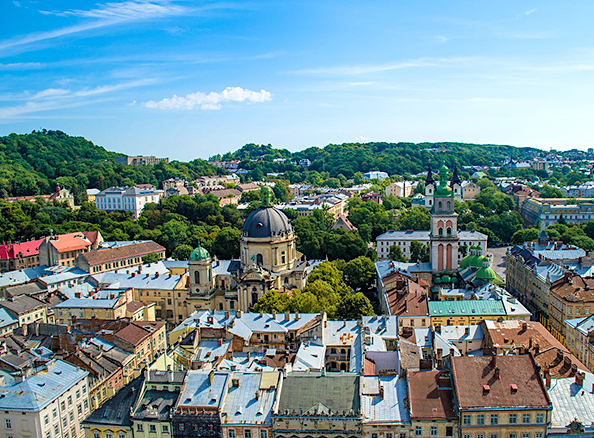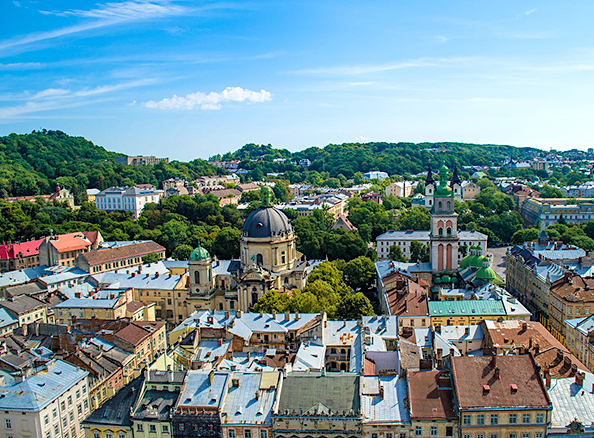 Specialists believe that the number of foreign tourists who visited Ukraine in 2017 have increased by about 25% as compared to the previous year.
According to Oleg Petrachenko, a travel agent, their sales to foreign tourists booking trips in Ukraine increased by twenty five percent, KP.ua reported. The expert believes that the increase in visitors could be even higher as many travellers book their own accommodation and tickets.
Great food, quality accommodation, and cheap prices for tickets
Indigo Traveller, a New Zealand blogger travelling the world, was amazed by cheap prices in Lviv. According to the experienced traveller, Ukraine can be only compared with countries like India or Egypt by how cheap the prices are. For instance, a good lunch at a local cafe cost him only US $3.50 (91 hryvnia).
Residents of Lviv as used to visitors from Europe who come to eat in local restaurants. The practice became so popular that restaurants now require waiters to speak foreign languages.
Dating is also a popular reason why overseas visitors buy tickets to Ukraine.
Martin Shaffer from Germany pointed out, "Ukrainian girls are fun to talk to. They are more feminine than our ladies."
With affordable prices for tickets, visiting Kiev or Lviv is easy for Europeans.
Flyuia.com, the home of Ukrainian airlines, offers cheap prices for tickets to local destinations from European capitals and overseas locations.
The most popular cities for foreign visitors
The cities that foreigners enjoy visiting include Kiev, Lviv, and Odessa. Travellers are unsure about venturing any further.
Kiev guides report that private excursions for 1-2 people are now more popular than group bookings. Excursions with guides speaking English and German are in demand and the companies offering guided tours have to hire extra staff.
However, the number of tourists from other countries is still below the record of 2013, when over 24 million foreign visitors came to Ukraine.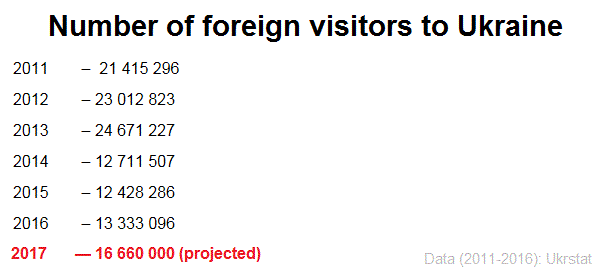 Read also: