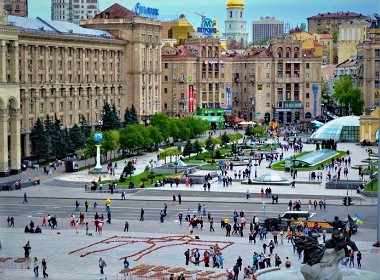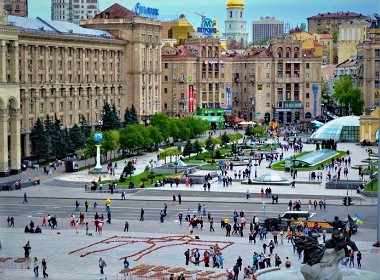 Tourist card Kyiv PASS will open many doors for visitors of the capital of Ukraine. The pass offers free entry to certain places, a tour around the city by bus, and also offers savings of up to 35% on visiting museums, galleries and restaurants.
Visitors can purchase Kyiv PASS at Tourist Information Centers, sightseeing and tour agencies, airports, shopping centers, and hotels. It can also be purchased online at kyivpass.com. Travelers can use the pass right after its activation for 24, 48 or 72 hours. It can be activated within six months.
About Kyiv PASS
Most European cities have similar tourist cards. The designers of Kyiv PASS learned from Barcelona, Berlin and London, but created the card mostly based on the model used in Oslo, Norway.
Every year more tourists visit Ukraine's largest city. In the last 2 years tourist activity increased by 28.5%. In 2016 1.07 million international travelers visited Kyiv, while during the first half of 2017 already 1.2 million tourists enjoyed Ukraine's capital.
Pros and cons
The designers of the card state say that using Kyiv PASS tourists can save 10 to 35% on restaurants and cafes. The card is becoming popular, as it allows visitors to spend only 450 hryvnia (about US$18) on seeing the whole of the city and get a 1.5-hour city tour by bus.
For example, the entry fee to most museums varies between 40 and 170 UAH. But with Kyiv PASS tourists can get a free guided tour and, in general, prices for admission will be much lower.
However, there are people who criticize the card, or at least some of its services. For example, citizens complain that a card for 48 and a card for 72 hours offer the same number of included subway rides (five), while in European countries such tourist cards usually provide no limit passes for any types of urban transportation.
Nevertheless, the developers assure travelers and citizens that some additions and changes to the card are coming soon, so it is safe to say that Kyiv PASS won't lose its popularity and will become even better over time.
The developers are planning to introduce new options in the near future, including taxi services, and intend to issue family cards and a Kids Pass.
Read also: