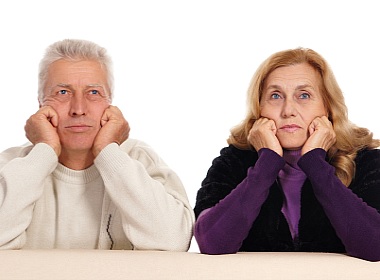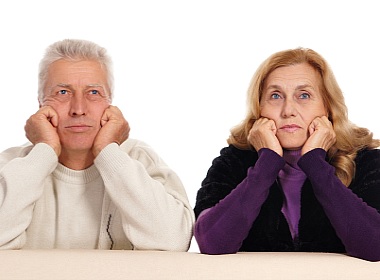 The announcement about lifting the age of retirement was made as Russia celebrated the first victory in 2016 Soccer World Cup, which is hosted by the country. Men's pension age is to rise from 60 to 65. Russian women face an even harsher reality, as their retirement age will be lifted from 55 to 63. The complete overhaul of the pension system is to be complete by 2034, according to the new law.
Russian men aren't going to retire, as they will die before that
In 62 regions of Russia (out of 85 federal subjects) men's life expectancy is 64 years or less, according to statistics. This means Russian males are unlikely to survive to the times when they are eligible to get the aged pension.
In 62 regions life expectancy of men is under 65 years.
In 3 of these regions male's life expectancy is under 60 years.
Currently, 40% of men and 20% of women in Russia don't survive until 65.
The new legislation hasn't been voted in its second and third editions, which is planned to occur some time during Russian autumn 2018, TASS reported.
At the moment, Russian men retire at 60 and women at 55. But this will change very soon. Men will have to wait until 65 to retire (5 more years), while women are expected to work for 8 more years until 63. Women's pension age is lifted more in order to promote gender equality, officials stated.
Russians are outraged by the news about raising of the pension age
Not only the government was accused in trying to hide the news by making an announcement during the first game of the widely celebrated hosting of 2018 FIFA World Cup (which caused its own controversy due to a female lawmaker warning Russian girls against having sex with foreign soccer fans, about which we reported earlier), but the imminent hike of the retirement age had been debated for many years and President Putin himself stated previously that it won't happen for as long as he was the president.
Referring to this statement made in 2005, the spokeperson of the Russian President Dmitry Peskov pointed out that there had been many changes since that time, which apparently justify the need for alterations of the course and not keeping previous promises.
Russians aren't happy about this explanation, but there is not much they can do. The first stage of implementation of the new law is scheduled for 2019 and in all likelihood they will have to live with that.
Early retirees
In addition to the regular pensioners by age, about 30 categories of workers in Russia used to be eligible for early pensions, once they accumulated the necessary number years of work in the industry and so called "pension points".
Employees of the police force, teachers, medical doctors, drivers were able to retire earlier than 55 for women and 60 for men. People with disabilities and mothers who had 5 and more children are also able to enjoy an early retirement, as well as people working in extreme weather conditions, such as regions of the North.
About 1 in 3 pensioners in Russia belongs to such special categories, Meduza reported.
Working pensioners
Currently Russia has the type of a legislation that allows a person to collect the pension regardless of his or her income. For instance, a person may be working full-time as well as collecting pension payouts.
Social pensioners
About 7% of Russian pensioners belong to the category of "social pensioners". This is the social payment for people who didn't accumulate enough pension points and years of work.
Right now a pensioner should accumulate 13.8 points and work for 9 years to get the pension. By 2030 it should be 15 years and 30 points.
Unless a person accumulated the necessary points and years of working experience, they are only eligible for the social pension and not the regular pension by age. Such social pensions are paid to males from 65 and to females from 60 now. But according to the new legislation, the payments will be delayed for 5 years: until 70 for males and until 68 for females.
How the change will occur
The people who have already retired won't be affected. Only the new prospective pensioners who were about to retire, these unfortunate folk will have to work for a few more years.
According to the draft legislation the retirement age will be extended by one year annually.
The ones who would retire in 2019 will now retire in 2020.
Potential 2020 retirees will be able to stop working only in 2022.
And so on.
Every odd year until 2034 the number of pensioners in Russia is unlikely to grow or it may even become smaller.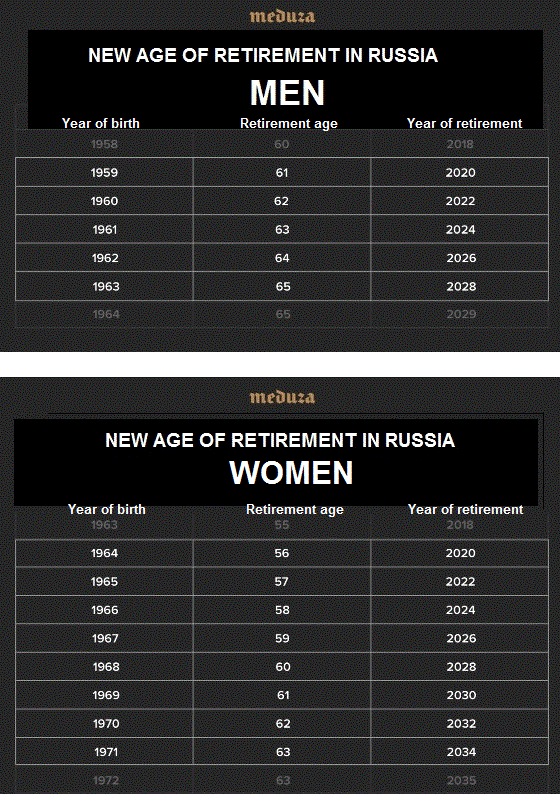 Special pensioners
Some of the categories of workers who were able to enjoy an early retirement will have to work for a longer period of time under the new scheme.
Earlier people working in the regions of North were able to retire at 55 (men) and 50 (women). Now they would have to wait until 60 and 58. The same privileges were available for creative professionals such as actors or dancers and they too will have to wait extra 5 or 8 years, depending on the gender.
Teachers and medical doctors will retain their special pensions based on the number of years worked, but payments will be delayed every year by 1 year, until they are delayed for 8 years. So, the teacher who worked the required 25 years and was able to retire under the previous legislation can still stop working, although the pension won't be paid for 8 years. The changeover will be complete by 2026. Obviously, unless teachers and doctors are able to live on some savings, they will have to continue working to survive, instead of getting a pension as they would under the current legislation.
Some categories of special early pensioners won't be affected: life savers, firemen, mothers of 5 or more children. They can still retire early.
Pensions in law enforcement and army aren't included in the current legislative changeover; these categories might have face an overhaul later. For now they are safe.
Government explains the need to raise the retirement age by the drive to increase the pensions
Due to demographics of Russia, there is a lingering misbalance of workers and retirees. Fewer people work and make contributions that are used to pay out pensioners.
The Pension Fund of Russia is in deficit and has to borrow funds from the federal budget.
Another reason put forward by the government is the fact that the retirement age hasn't been amended for decades. The current limits were adopted in 1930s. Since then the life expectancy in Russia had raised by over 30 years and the working conditions vastly improved. The government also points out to other countries of Europe where the age of retirement is much higher than in Russia.
The government explains that raising of the retirement age will allow to increase the size of current pensions by 1,000 rubles (about USD 16) a month.
Protests against the new law on pensions
The issue of raising of the age of retirement has proven to be extremely sensitive. It is already a week since the announcement was made and Russian jokes websites are still discussing the news and bickering about the amendments.
Protests are not allowed in cities during the World Cup, so the opposition filed for permits to host meetings in the cities that don't have any soccer games scheduled.
People who would be soon retiring are the ones who are the most upset by the news. A petition on Change.org demanding to cancel raising of the pension age has already collected over 2.2 million signatures. The organizers hope to gather 3 million signatures. The petition points out that if all people were employed legally and paid contributions as required under the law, the Pension Fund would have no deficit. Thus, there is a way to fund the pension increase and payouts to current retirees without raising of the pension age, by simply implementing stricter procedures to force legal employment and payment of taxes.
"Out of 77 million of working age population, only 43.5 million workers regularly pay social contributions", the petition reiterates. The shadow wages that are paid behind the government's back to workers are about 10 trillion rubles (USD 157 billion) per year, which means about 2.2 trillion rubles ($34,6 billion) is underpaid to the Pension Fund annually, the petitioners argue. Since the average monthly wage in Russia is around 35,900 rubles ($564) and the average pension is 13,300 rubles ($209), it means that if all taxes were collected correctly from the shadow wages, then there would not be a deficit in the Pension Fund. Moreover, the average  pension could be raised to 13,400 rubles, which is slightly above the current level.
But obviously, it's much easier to raise the pension age than to eliminate illegal employment. We reported previously that about 45% of workers in Russia work illegally without proper contracts, whether full-time or part-time. The problem is widespread and well known.
This is why the protests are unlikely to succeed, as we have seen before when the law on domestic violence was amended in Russia and home battery was decriminalized. If the government plans to implement something, it's going to happen.
The voting for the new law won't happen until September 2018 when the Russian parliament returns to work. Right now it's school holidays and people enjoy the short Russian summer. After a few months, people are going to get used to the idea and things will move ahead.
So, Russian women who are born in 1971 or later (aged 47 and younger) will have to work until they are 63. Not too bad by the European and American standards although life expectancy in these countries is also substantially higher.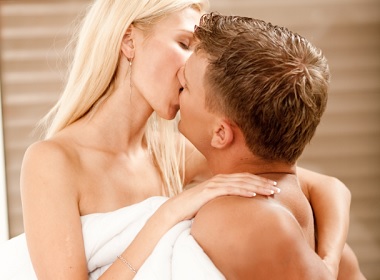 Read also: