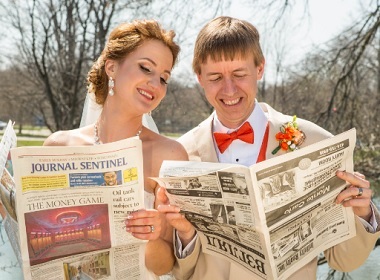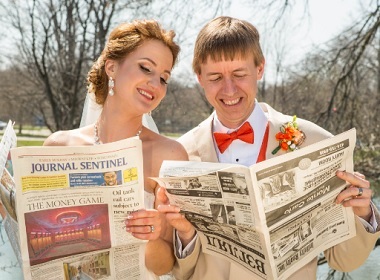 Another success story from Elena's Models newlyweds — Adam from the USA and Olga from Russia sent us their story and wedding photos. They met on Elenasmodels.com in July 2013 and married in May 2015 in America.
Love at First Sight
"For me Adam was love at first sight," Olga wrote.
"When I saw his large blue eyes on the photo, I realized straight away that he was the one I was looking for, and his profile only confirmed it. He visited my profile first but didn't write anything. I had a big fear that he wasn't interested in me. But despite my fears, I decided to write to him first.
"He responded. It was on 24 July 2013. This is how our active correspondence started," Olga said.
The pair were writing to each other 1-2 long letters daily for the first month, sharing their thoughts and ideas, plans for the future. They tried to share specifics of their lives and characters. The future spouses found out quickly that they had a lot in common, and things that were a turn off for others were what they really liked about each other.
After a few weeks they started talking on Skype.
"The first 4 months our emotions were off the charts with happiness, because we found what we were looking for," Olga wrote. This is why they decided to delay the personal meeting, to let the feelings mature.
30-year-old yoga teacher from St. Petersburg said her new American friend was exactly the type of man she wanted to meet when signed up for the site.
Meetings, Visa, and Marriage
They met for the first time in December 2013 in St. Petersburg, Russia, after intense correspondence.
"I was nervous at first when I had met her, but she made me feel very at home and welcome," Adam wrote. He was able to meet Olga's friends and see the city. It was also a great experience to spend Christmas together, when Olga cooked for him.
In total, the pair met 3 times before Olga got her fiancée visa and joined Adam in the USA at the end of February 2015. They married 2 months later in early May.
"I think that Elena's Models is a very reputable site, and is truly interested in helping people find their future spouses. They do a very good job of removing anybody who tries scamming or spamming. They are not like other sites who have fees per message, call, or chat," Adam wrote.
Both newlyweds are excited to have found someone they always dreamed about.
"After about a month, we both knew we had found what we were looking for," Adam said.
You too can find your perfect match! Upgrade your membership today.
Read the complete story of Adam and Olga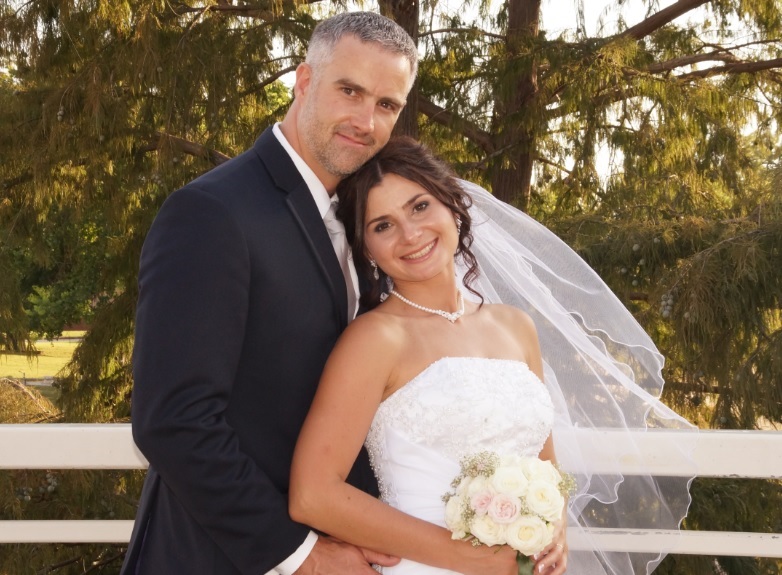 Read also: