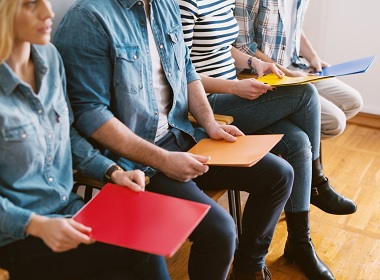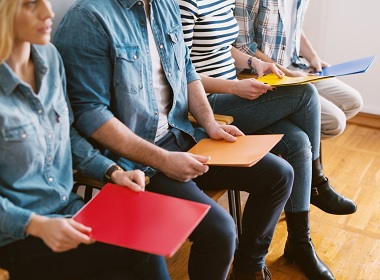 If you view profiles of women on Elenasmodels.com, you may notice that many ladies list occupations and professions as a lawyer or economist. We often get questions from men asking what these qualifications actually mean and how is it possible that there are so many educated professional women — especially if they see that the lady actually works as a hairdresser or beautician.
Nearly half of unemployed people in Ukraine have a degree
According to Segodnya, the majority of people who apply to the government's unemployment service — the compulsory requirement to get unemployment benefits — are the ones who have a degree.
Even though there are over half a million of vacancies in the country listed, hundreds of thousands of people can't find a job: There were 304,000 officially registered unemployed in Ukraine in July 2018.
The main problem is the misbalance in the labour market: Too many economists and lawyers and not enough labourers. In large cities such as Kiev, Odessa and Kharkiv the situation for degree holders is even worse, up 90% of registered unemployed completed 5 years of tertiary education or more.
Low wages don't mean imbalance in employment
Hospitality and restaurant businesses traditionally pay low wages to employees, however, they don't have a problem of too many vacancies or too many people seeking jobs in this field.
According to the government's statistics service, average monthly wages in hospitality dropped to 5.7 thousand hryvnia (USD 208) but there are only 6,000 unemployed who cannot find a job.
At the same time, the government employment sector where average wages are over 13,000 UAH ($475/month), which is one of top-5 highest earning industries, has over 49 thousand of unemployed Ukrainians registered.
The industry is determined by the last place of employment.
However, another traditionally lowly paid industry — retail — has over 45 thousand unemployed registered. Averages wages there achieved 9,354 hryvnia ($324).
Not many artists and sportspeople are unemployed: only 1.5 thousand people have registered as unemployed in these industries. Mining also has low unemployment rates: only 2.8 thousand people.
Which industries need workers in Ukraine?
From 82 thousand vacancies that companies given to the government's unemployment service to fill, over 20 thousand are for factory workers and nearly 13 thousand in retail.
According to Valery Yaroshenko from the government's employment service, there are too many people with degrees in economics and law. On average, there are 5,000 people with qualifications of economists and only 3,000 vacancies that need filling.
47% of registered unemployed in Ukraine have degrees. In large cities the share of unemployed with degrees reaches 90%: In Kiev, Odessa and Kharkiv educated women and men struggle to find jobs.
The labour market needs welders, bakers, turners, locksmiths, and has no need for more lawyers. Drivers, chefs, waiters, security guards, nurses and farm workers also can find jobs easily.
The lowest wages offered by employers are for seamstresses, shop assistants, drivers and nurses.
Yaroshenko complained that 80% of high school graduates try to get a degree and less than 30% of them train in trades.
Trends in Ukrainian labour market
HR expert Tatiana Pashkina has doubts that trends in the Ukrainian labour market will change in the near future. This means there will be more unemployed lawyers and economists.
"Parents of the prospective students don't know what is popular in the labour market. Kids don't understand that current production lines utilize robots, 21 century machinery and even provide free uniforms. No one applies to be a turner. Parents see lawyers in movies, who walk around with leather briefcases and get tons of money," Pashkina explains.
As we wrote before, kids are highly influenced by parents in Ukraine and often live with them under the same roof well in their 30s, due to inability to afford a home of their own. The current generation of parents for apartments for free during Soviet times, but things changed now. Kids who live with their parents follow their desires and end up getting professions they dislike in the industries with no available jobs for unexperienced ex-students.
To find a job as a lawyer in Ukraine today is all but impossible, according to Pashkina. Similar situation is faced by economists.
This is why there are so many women listing their profession as an economist or lawyer but working in a different occupation, often well below their qualification.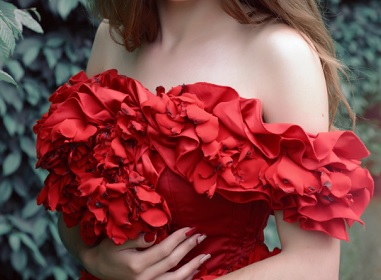 Read also: