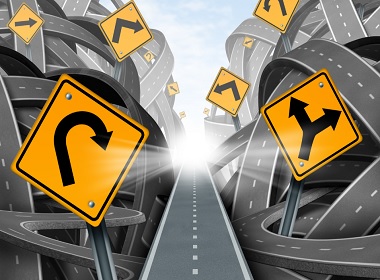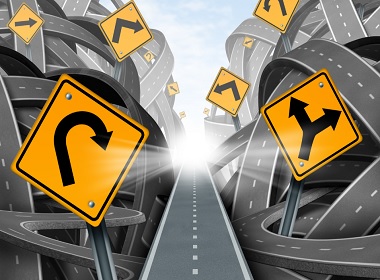 83% of Ukrainian citizens are not content with the direction taken by the leaders of the country, according to a recent poll. It could be hardly surprising given the fact that Ukraine has some of the lowest wages in the world. Another survey found out that 70% of local respondents believe that young people would have a better chance to succeed in other countries as compared to opportunities in their homeland.
Wrong way — Go back!
According to Finance.ua, over 80% of Ukrainians are unhappy about the direction in which their homeland is moving.
47.3% of Ukrainians support joining the European Union.
11.9% would like Ukraine to enter the Customs Union, led by Russia, Belarus, and Kazakhstan.
One third of the citizens does not support any of these two options.
10% of respondents haven't decided yet what alternative might be the best for Ukraine.
41.1% of local respondents believe that the government has to take steps towards NATO membership while 30.7% of survey participants voted against this option.
The polling data is provided by the Kiev International Institute of Sociology. The survey was conducted in June 2018 among residents of 110 Ukrainian cities and smaller settlements. Less than 1% of respondents didn't give any answers about their views on the country's direction and future. In total, over 2000 people supplied their answers to the survey.
70% of Ukrainians believe youth has more opportunities abroad
In fact, over 70% of Ukrainians believe that young people would have more options to succeed in foreign countries, another sociological research discovered. Only 24% of respondents of the poll stated that options offered for youth in Ukraine would give them more. survey poll gathered opinions of 2008 residents in June 2018.
Regardless of the actual situation, it seems that locals are rather pessimistic about the current state of affairs in Ukraine. The country has the lowest wages in Europe, driving many citizens to seek employments abroad. Earlier we reported that one Ukrainian citizen leaves the country to work abroad every 30 seconds.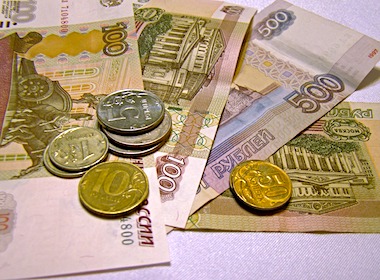 Read also: