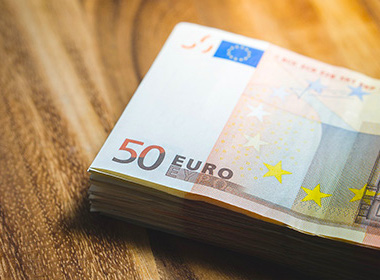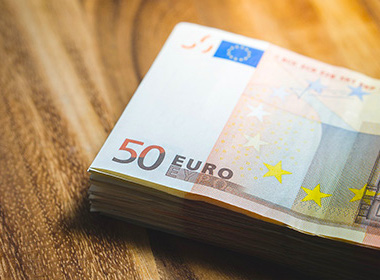 If you are wondering which country of the former Soviet Union has the highest wages, there is a definite leader. The highest pay check is taken home by employees in Estonia ($1,313). The small Baltic country, now a member of the European Union, topped the rating among 15 post-USSR republics.
How much people earn in the countries of the former Soviet Union now?
The listing by Currenttime.tv includes wages in all fifteen former USSR republics, which gained independence in 1991.
Since then, Baltic states, which include Estonia, Latvia, and Lithuania, joined the European Union.
It is these states that occupy top 3 positions in the rating of average wages by country: Estonia ($1,313), Latvia ($1,009), and Lithuania ($903).
Russia is at 4th position with people earning around $657 monthly.
Ukraine is #11 ($263).
The lowest remuneration is in the Central Asian republics of Tajikistan ($120), Uzbekistan ($177), Turkmenistan ($198), and Kyrgyzstan ($204), all of which are below Ukraine in the rating.
Moldova's workers get about $288 monthly.
Employees in Azerbaijan earn slightly higher salaries: $299.
Armenia ($397), Belarus ($402), Georgia ($413) and Kazakhstan ($432) are listed between Ukraine and Russia on the scale of averaged monthly earnings.
Differences in pay rates prompt interstate migration in search of jobs. It is believed that around 15 million migrants, predominantly from Asia, Ukraine, and Moldova are currently working in Russia, MK.ru reported.
To calculate the amount of average wages in dollars, commercial exchange rates on 10 July 2017 were used, along with available official government statistics data. Traditionally wages in Russia, Belarus, and other constituencies of the ex-USSR are paid once a month.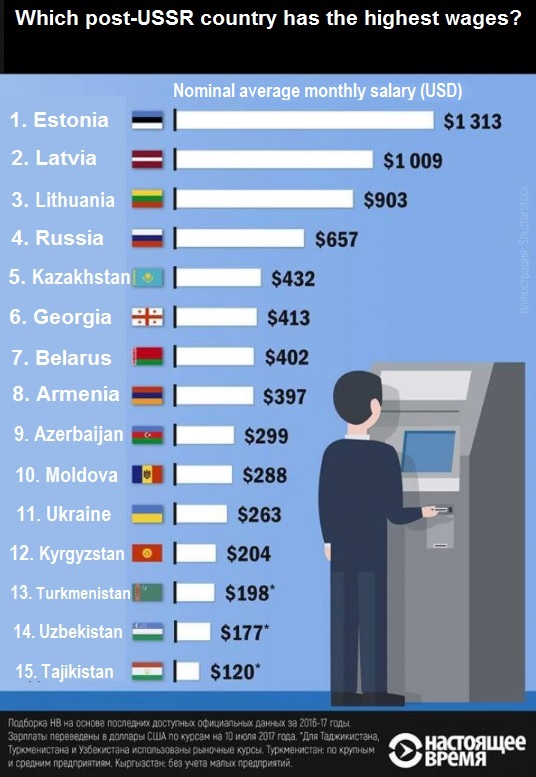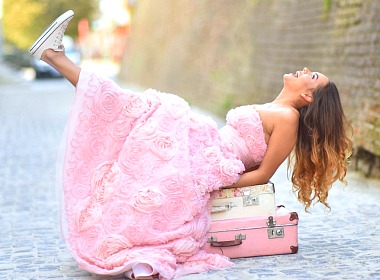 Read also: